"Shark Norris has company.*Switching on Michael Buffer voice*:
Ladies and gentlemen, bow before the hardest punching marine mammal of the world, the mighty DEATH FROM BELOW, the undefeated, uncompromising, capitalist-slaying DOLPHIIINNN LUUUUNDGREN!!!"
 Somebody had to do it! And that somebody is Goodleg Toys. A bootleg homage to one of the most powerful mammals on earth (get it?). Watch out here's Doplhin Lundren in all his glory!
Goodleg Toys continues the tribute to earth's mighty mammals, now Shark Norris has company.
3.75″ hand sculpted, hand casted, and hand painted resin art toy. Comes in hand pulled blister on hand made card.
Limited to 30 pieces.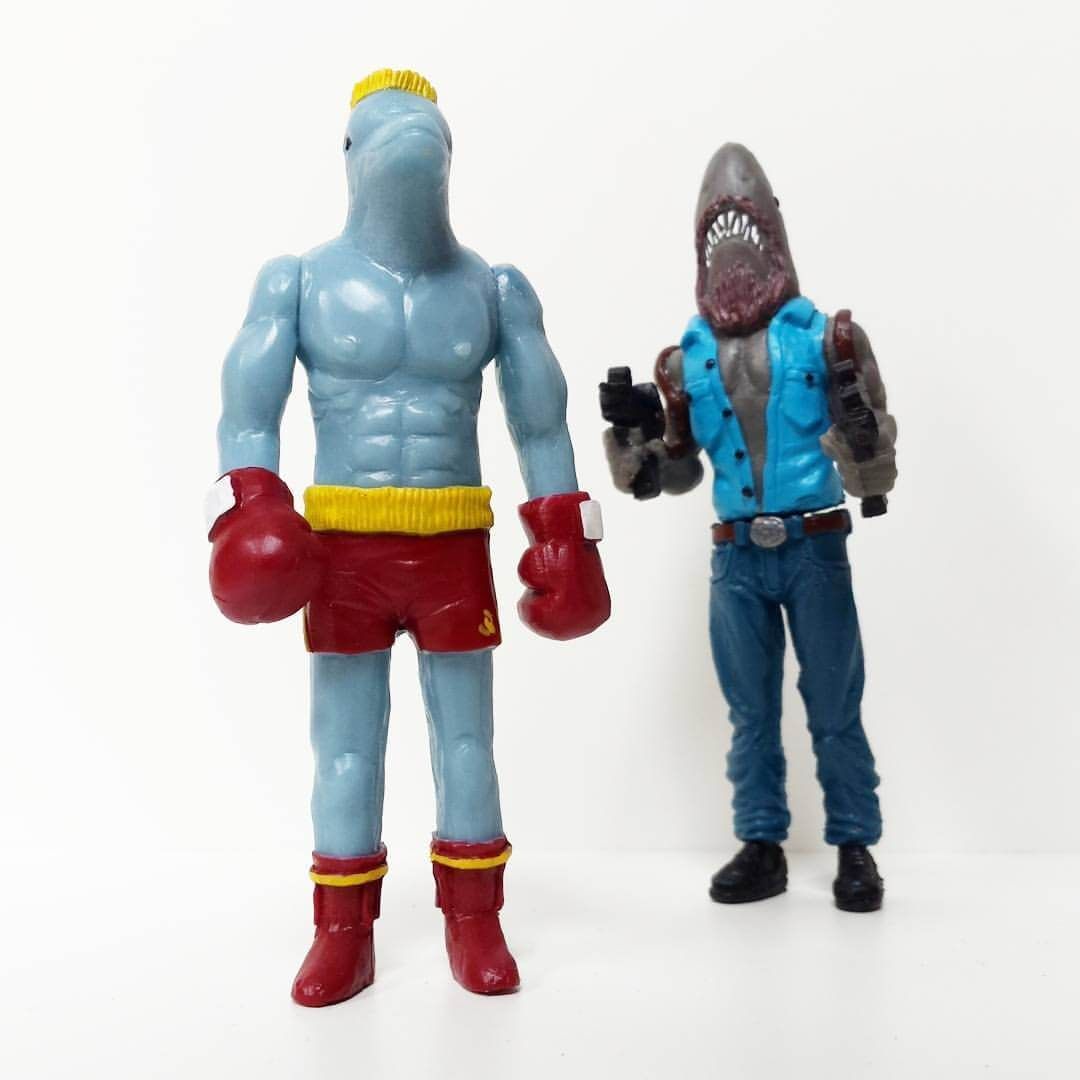 Now don't you go fighting over bootlegs, these two will be watching you!
Already available HERE for $70/£53.
Follow Goodleg Toys on Twitter, Tumblr, Facebook & OnlineStore.
*pics and info via GT