Deth P. Sun's heroic cat of mysterious adventures steps out into 3D vinyl for the first time! Meet Cat with Dagger. Cat with Dagger specifically is a 3D representation of a recurring character in Deth P. Sun's artwork (which you can find at the bottom of this post). With 3 points of articulation, Cat with Dagger stands around 6inches tall.
[frame align="center"]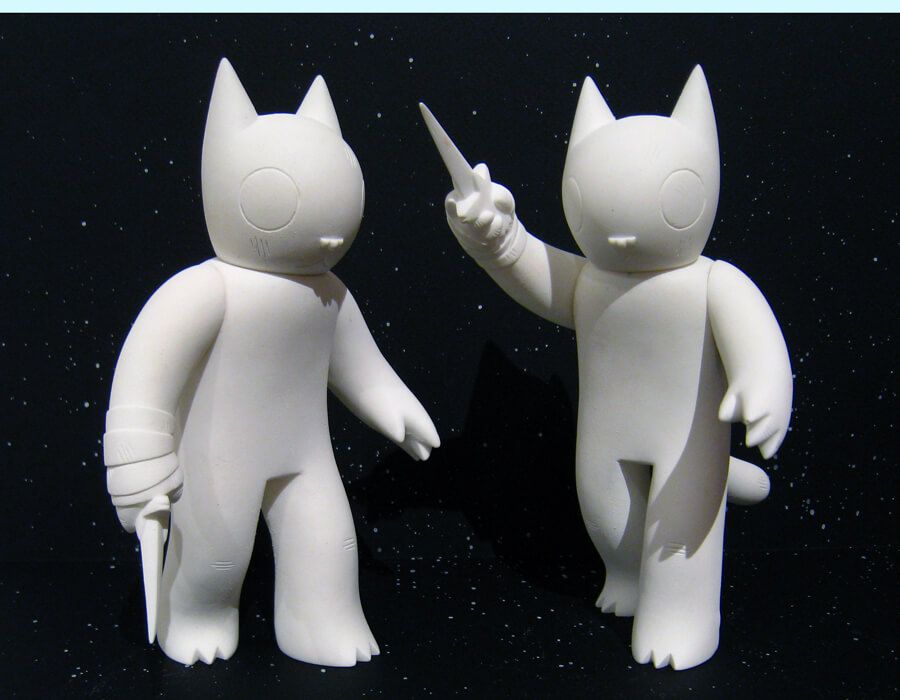 [/frame]
The Toy Chronicle loves cats, so obviously we love Cat with Dagger. If you've ever owned a cat you'll know that when it comes breakfast time, they'll pull a switchblade on your ass to get outta bed.
[frame align="center"]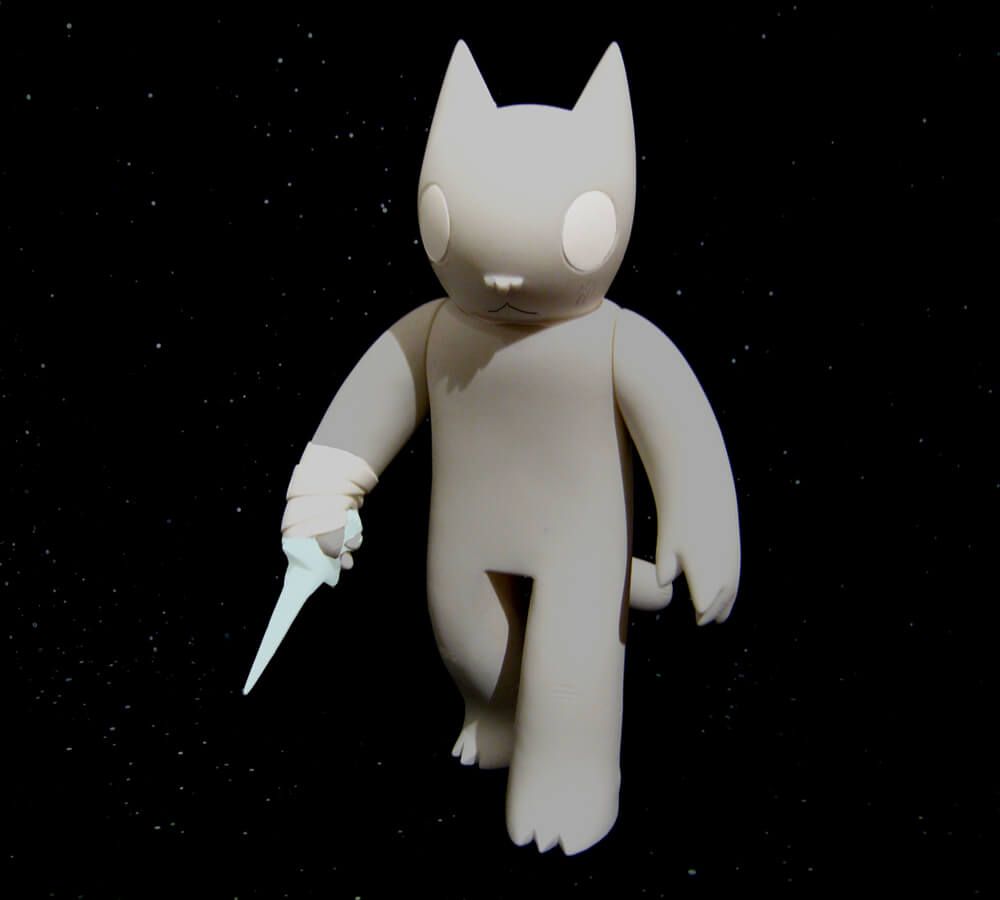 [/frame]
Over at FOE Gallery, pre-orders for 'Cat with Dagger' are now available. You can purchase Cat with Dagger online (Or in the shop if you're in Western Massachusetts). Unpainted Classic Gray is $50/£33 and Painted Classic Cat is $65/£42 with white, black and silver paint.
As promised we included a Cat with Dagger print from Deth P. Sun…
[frame align="center"]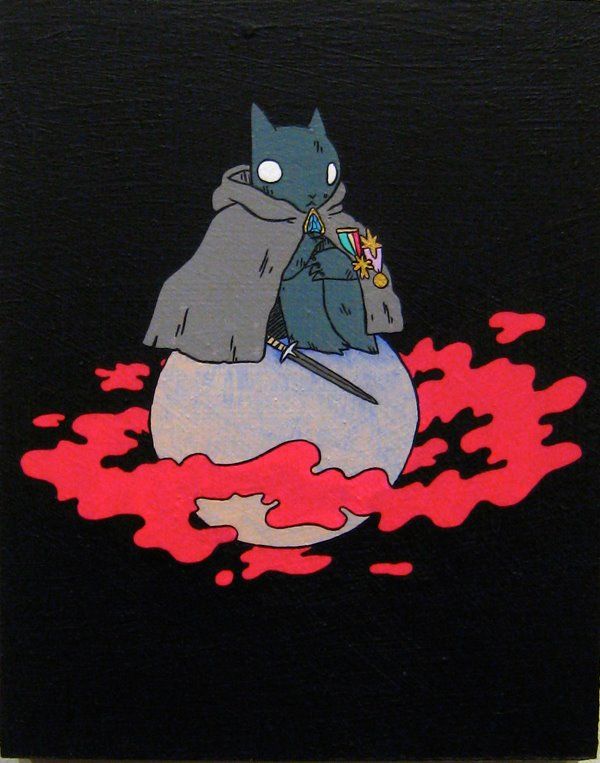 [/frame]