WARNING Not for the faint-hearted! We are blaming Black Seed Toys for the constant nightmares and wetting the bed as he introduces you to the return of the Demon Embryo! First seen around 4 years ago, isolation has Kenneth Tang of Black Seed Toys create a new one of a kind edition! MEET 屍童咒怨 The Grudge! This makes Sadako Yamamura look like childs play.
In an ancient Oriental patriarchal village, they have a custom which violate human nature. Villagers will take baby girls as sacrifice, buried alive under a tree. They believe that God would bless them and get harvest.
There's a ginseng lived under the tree for millennium years, it grows by absorbing corpse of the babies, and turn into as Demon Embryo. Countless souls inside the body of Demon Embryo and all souls are struggling to escape and waiting a chance to reincarnation.

In order to grow and avoid of corruption of body, Demon Embryo is non-stopping to absorb the souls of baby boys to maintain the balancing of girls and boys
The birth of Demon Embryo is come from the immoral practice, implies evil has its retribution, rewards for what you have done.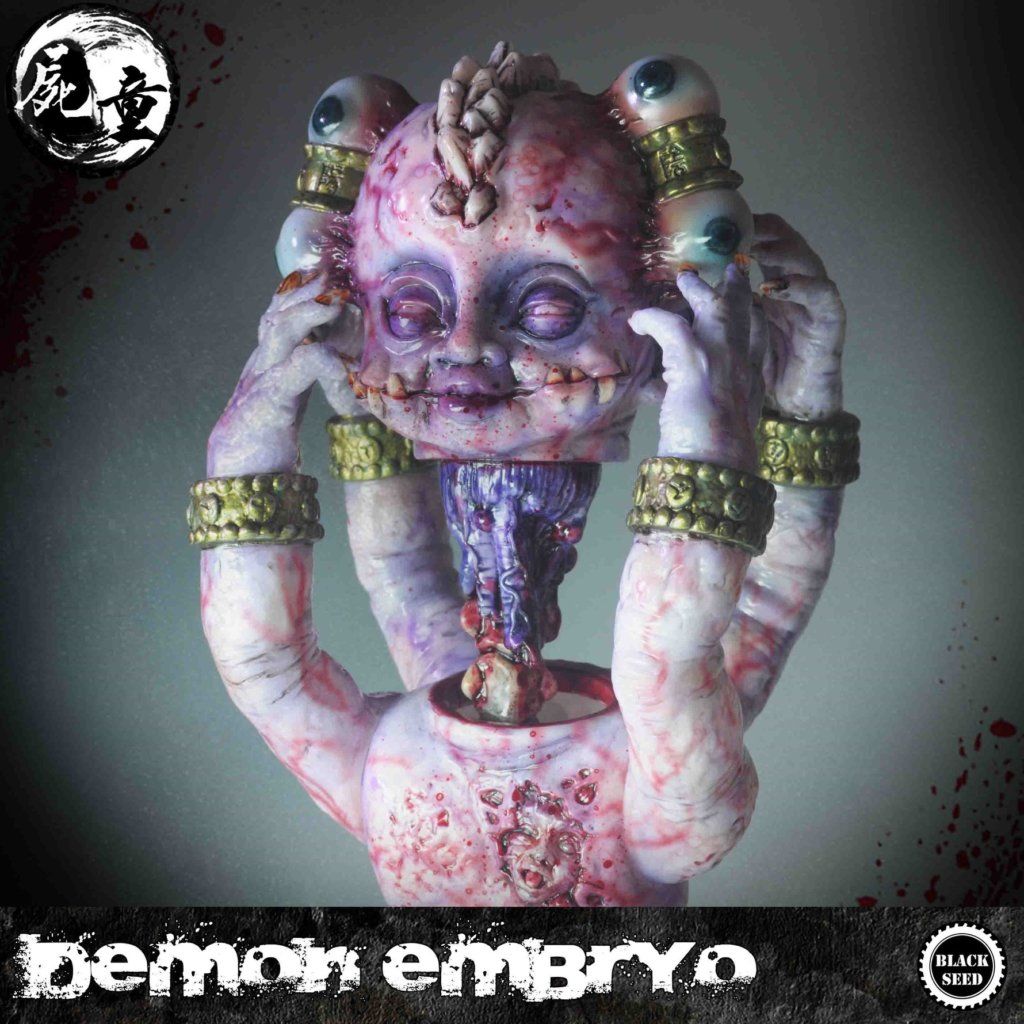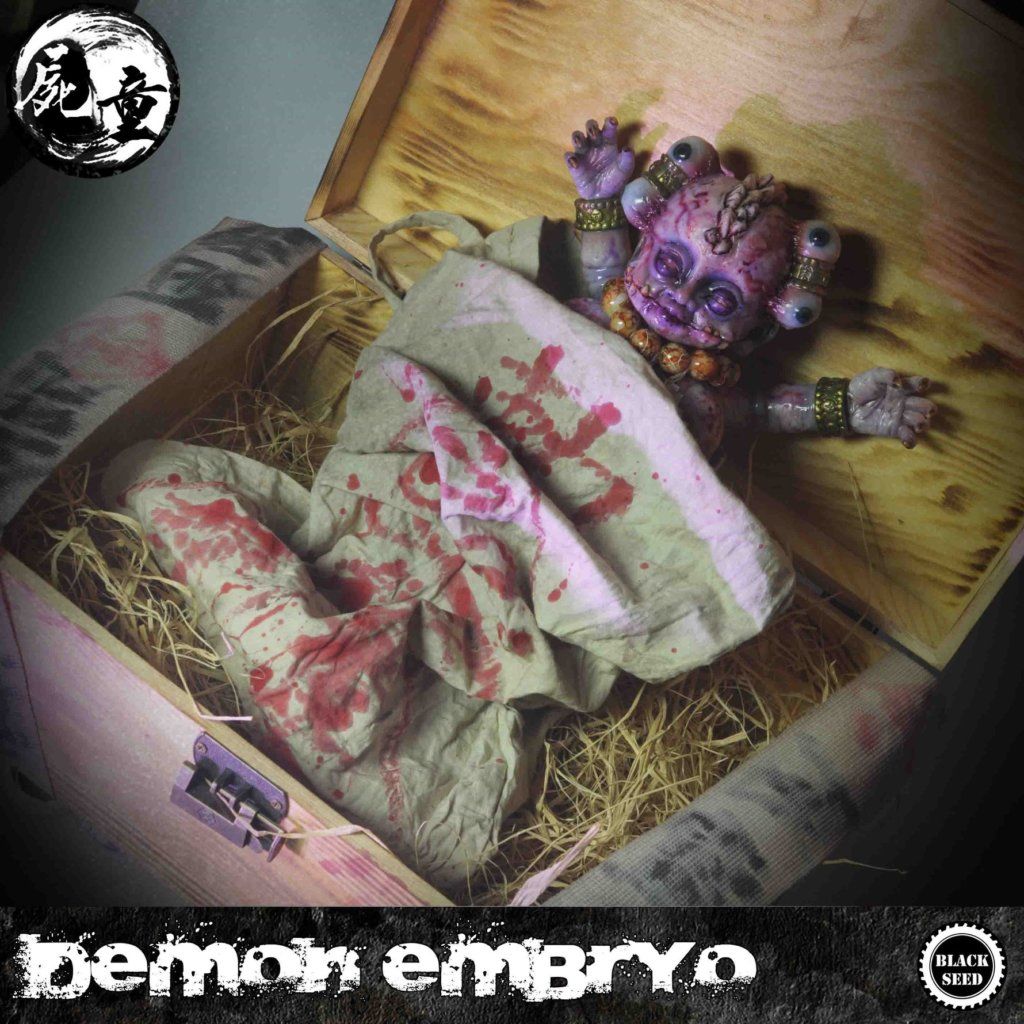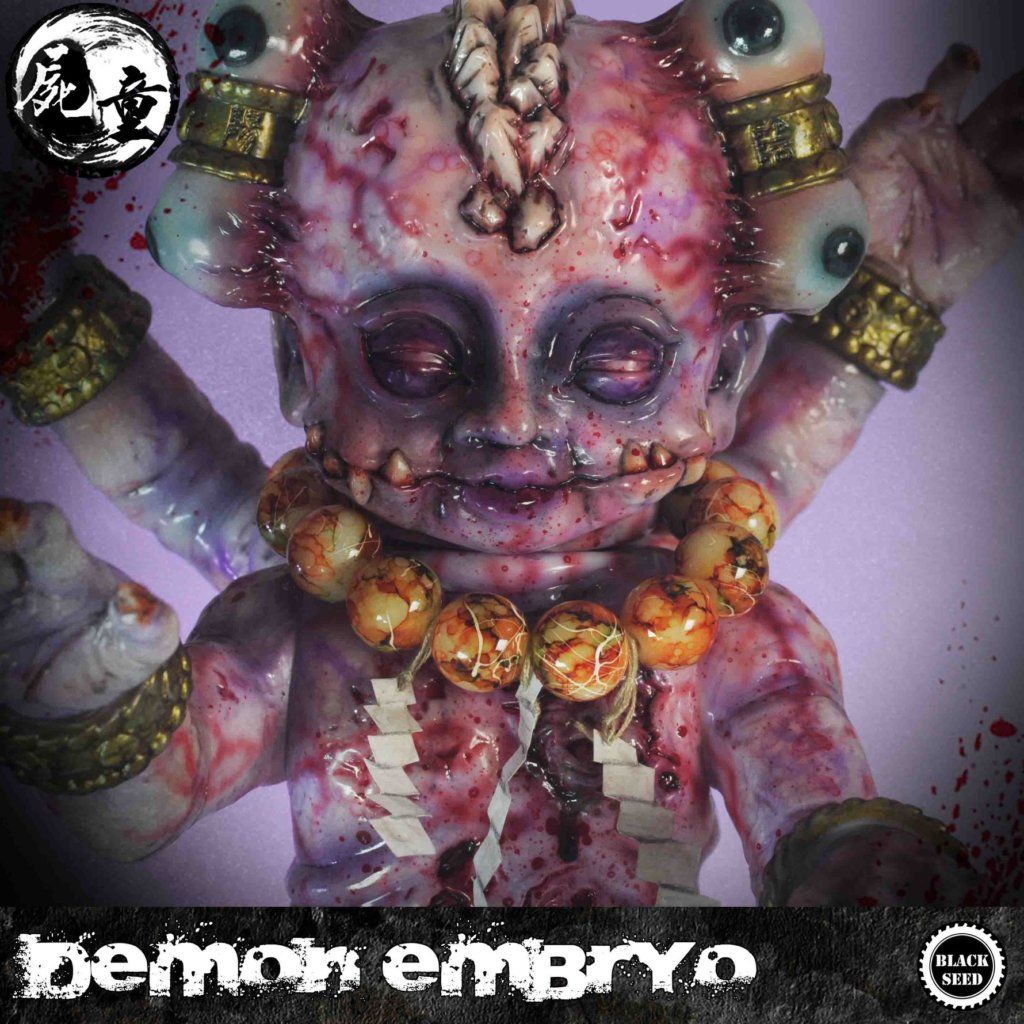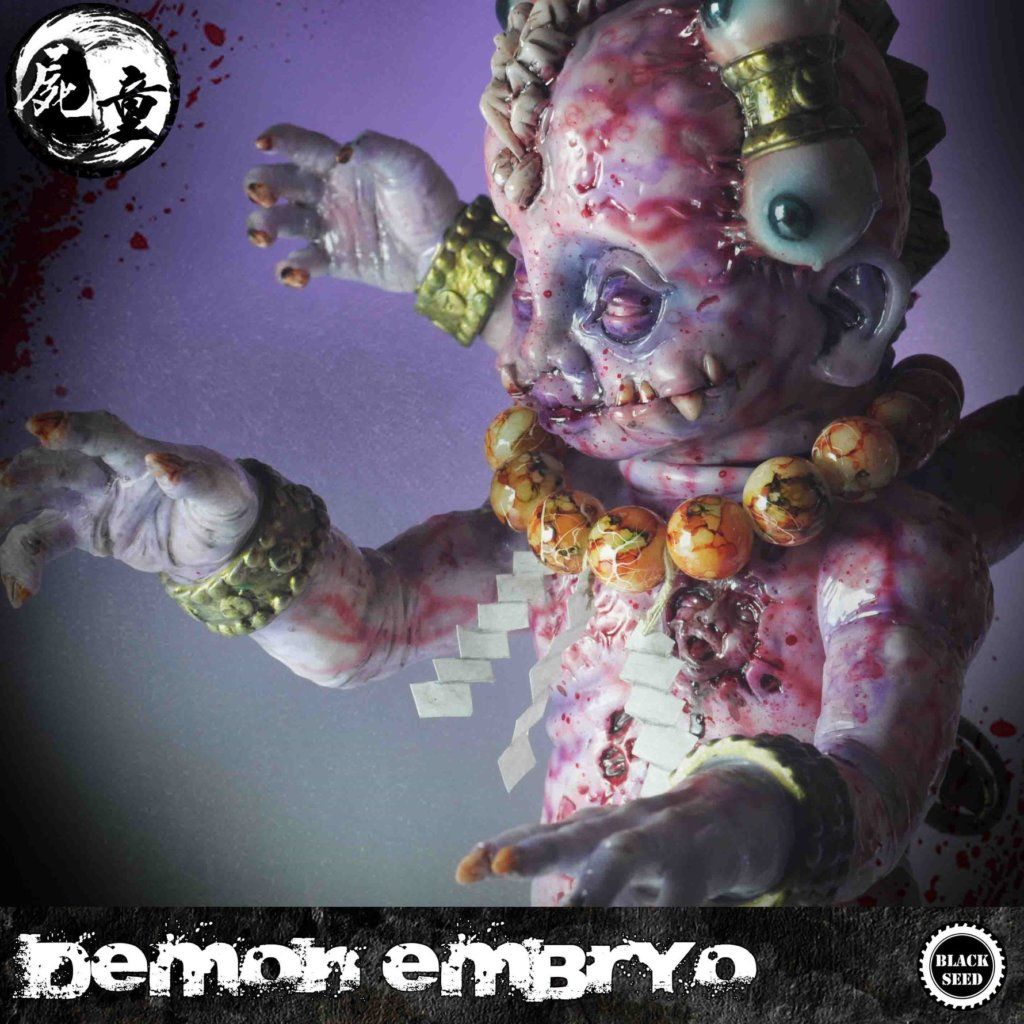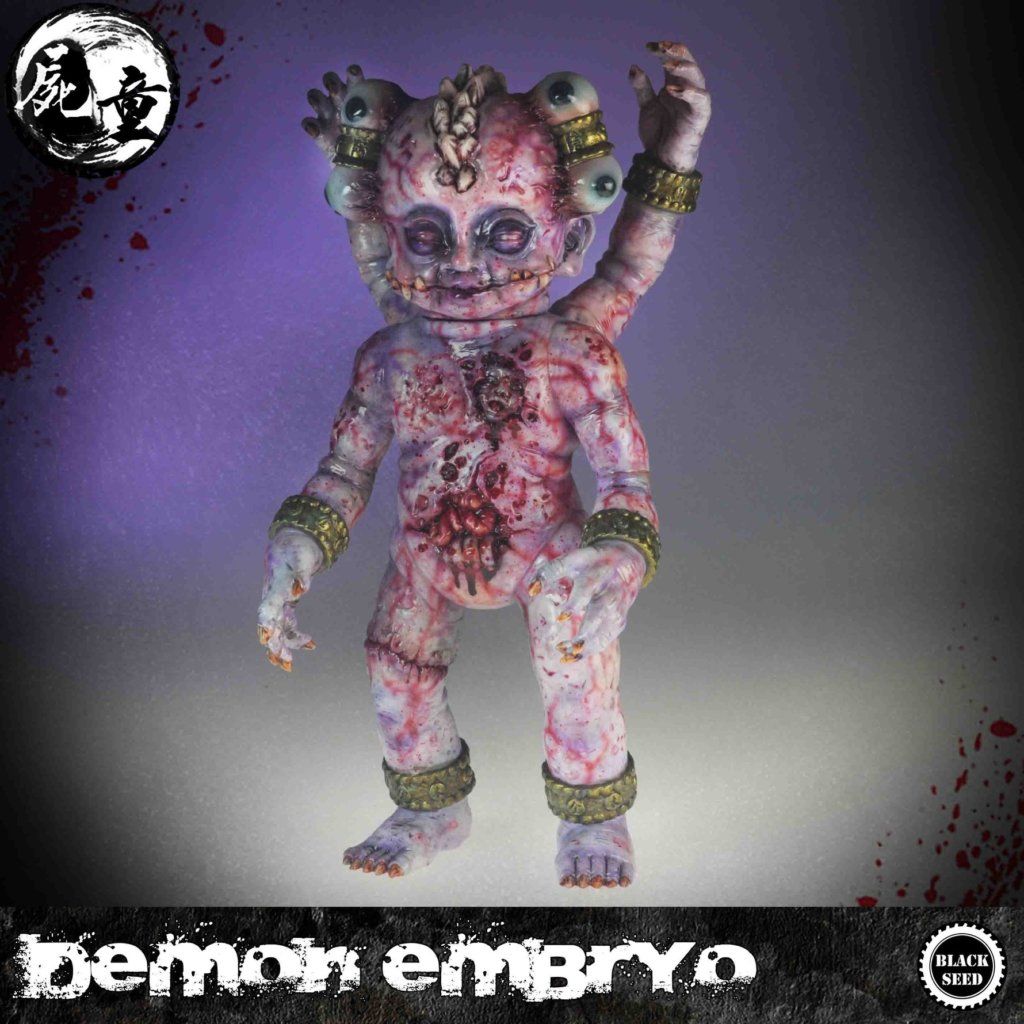 Start date: Now
End date: 23:59, 25 Mar 2020 (UTC+8)
Price: USD650 (Shipment inclusive)
Shipment: 2 working days after payment
Link: https://bit.ly/DEMar2020
Package includes a wooden box and cloth bag
1 piece
Black Seed will reply to the winner by Email by 26 Mar, and it includes Paypal details which need to deposit in 1 working day, otherwise, the chance is missed.
Good Luck Man!
Black Seed will not accept more than one application from the same person.
More Black Seed goodness at /blackseedtoys.bigcartel.com Follow Kenneth via Facebook at facebook.com/blackseed.figure and instagram.com/blackseedkenneth
You can get your daily Designer Toy fix from our TTC Mobile App. It's free too! FREE! Download on the iPhone or Android smartphones. Search for "The Toy Chronicle" and all your Designer Toy wishes will come true! Pretty much.
Did we fail to mention IT's FREE.