This is a release from overseas that is too good not to mention. From Mandarake here comes a "mega jumbo size" (about 55 cm) sofubi figure. This one will appeal to many collectors, from vintage hardcore to more recent ones. We're talking about Daburasu M2, one lesser known character in the world famous Mazinger Z series in a special Mandarake color for this edition;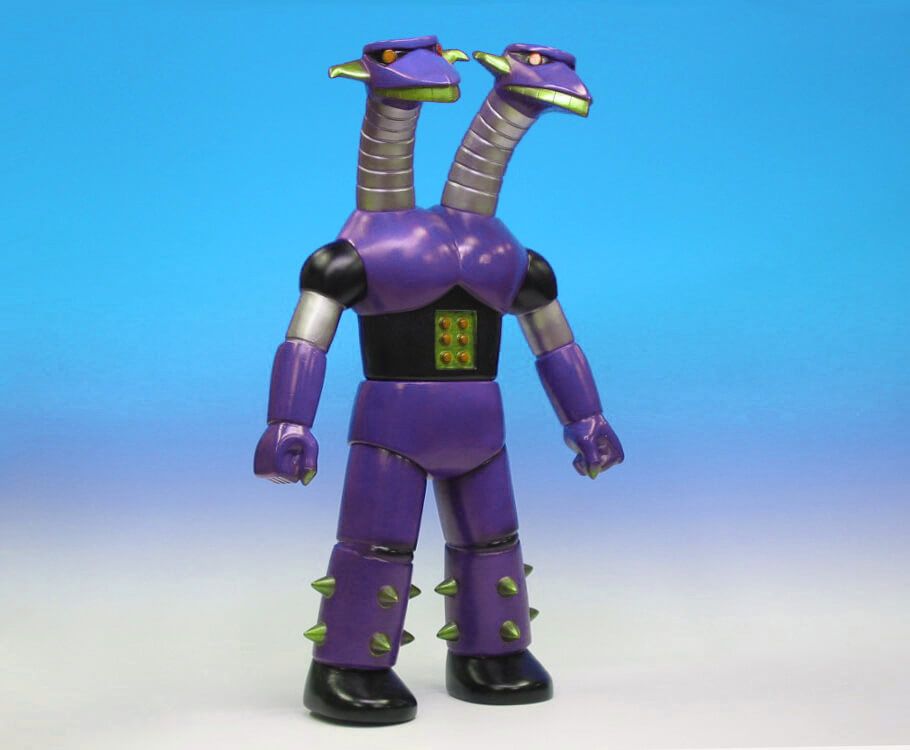 The two headed giant sofubi measures about 55 cm, painted in purple colors with a deluxe finish. Produced by Dragon Boy & Bear model.
[slider source="media: 59876,59877″ width="960″ height="740″ title="no"]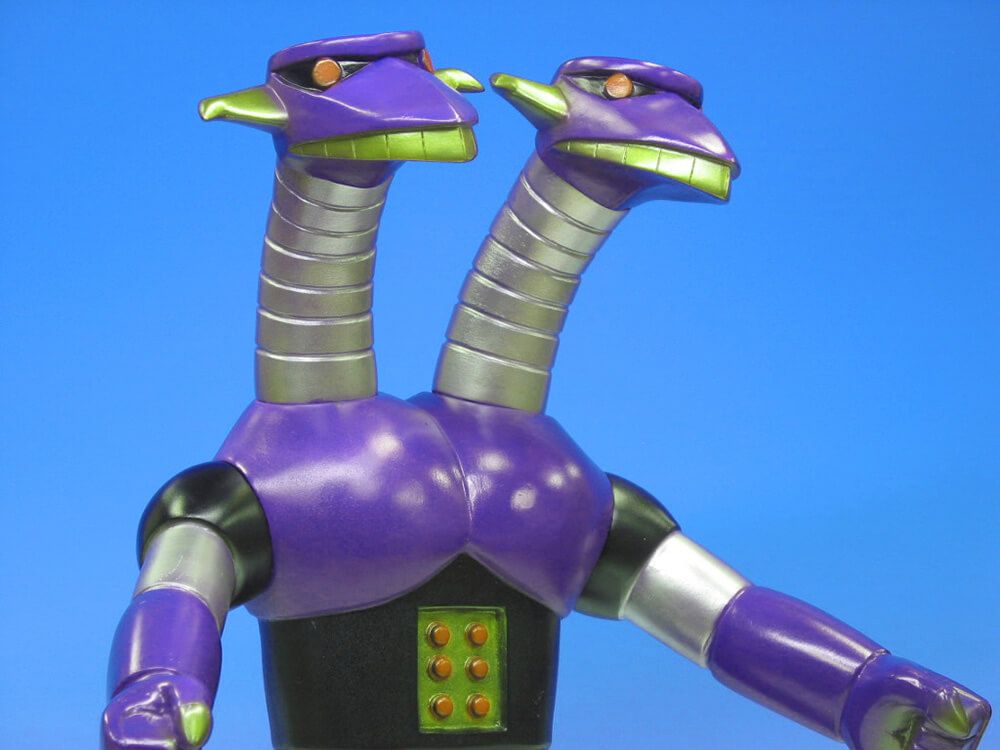 It comes in it's own illustrated oldschool type box, retailing for ¥39,000 (excluding tax).
Orders will take place on November 15, 2016 (Tuesday) starting at 21 o'clock!
If you're interested in grabbing one, go to http://www.mandarake.co.jp/, figure webpage HERE.
*Info and pics via http://www.mandarake.co.jp