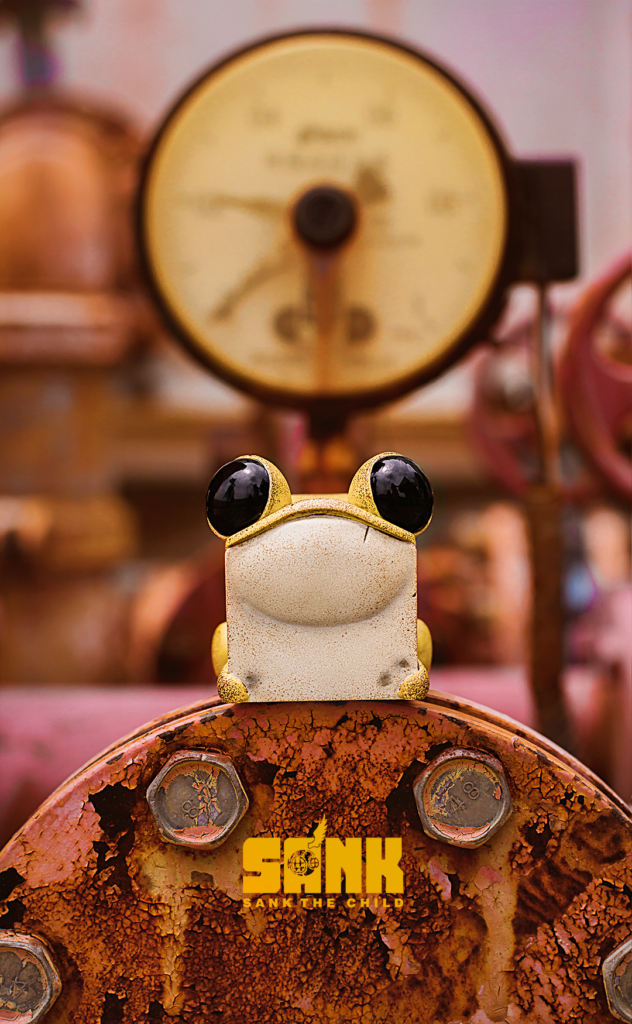 RIBBbbbbIT! Sank Toys are back this week with a range of releases (more details soon) but the first is this cute 2.5inch resin Cube Frog in yellow! Distressed & cute, I think are two words you could describe this Cube Frog. Who doesn't like 'em?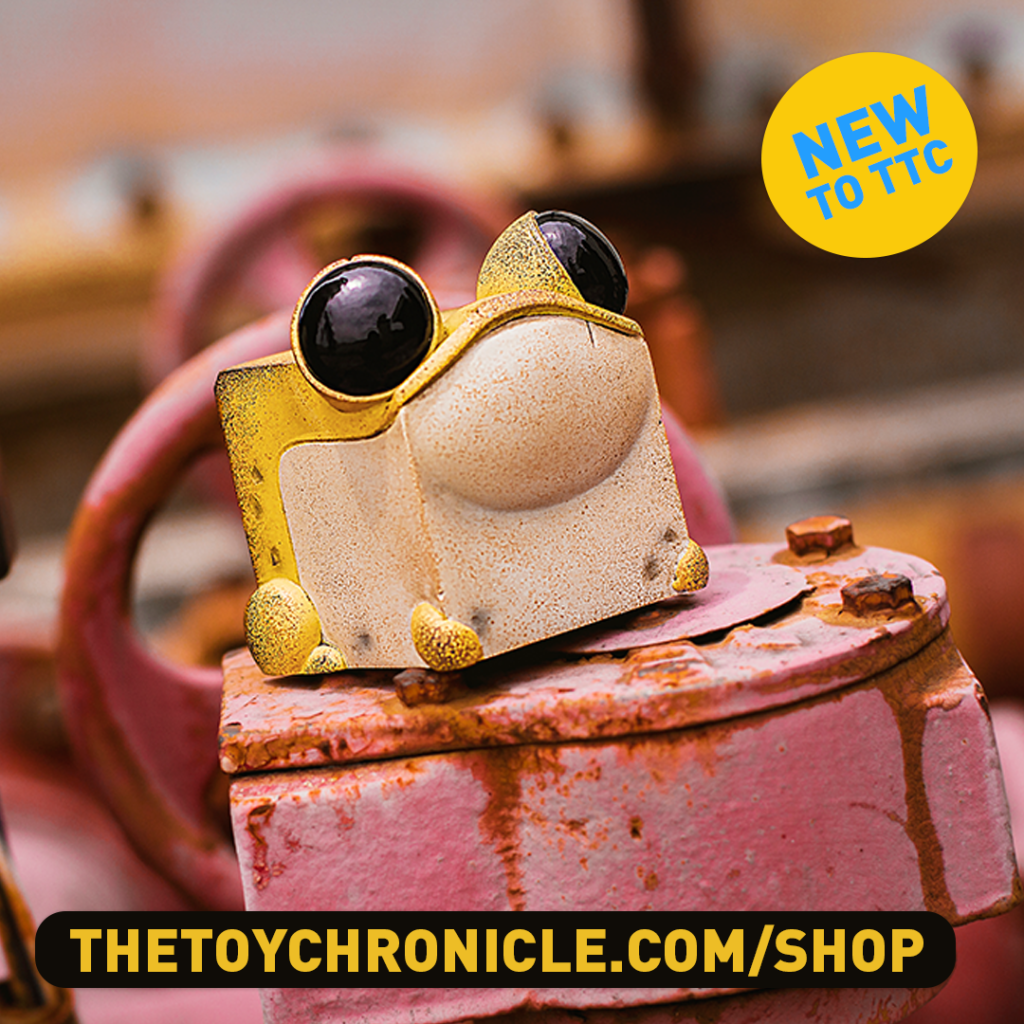 The TTC Shop will have FIVE of the Cube Frog Yellow available for purchase from 3pm BST today (Saturday 26th Sept). They'll be priced at £68 + shipping and you will be able to buy from the TTC Shop HERE.
Whilst TTC will have limited numbers of this Cube Frog Yellow release, our good friends at Strange Cat Toys, The Toy Galleria, myplasticheart, Spastic Collectibles, VLTD and Tenacious Toys will also have limited availability too, so if you miss out with TTC, you can try these great retailers too!!
---
Sank Toys Social Media
Facebook: https://www.facebook.com/SankToys/
Instagram: https://www.instagram.com/sanktoys/?hl=en
Twitter: https://twitter.com/SankToys
---
If you want to support The Toy Chronicle, we have a number of options available to you. We have started to stock a wide range of releases that we think you will enjoy. Ranging from production pieces from Superplastic, Unbox Industries & POP MART, to original pieces from our favourite artists like Sank Toys, Quiccs & Czee13. Purchasing one of our pins also really help. A quick, cheap way to also support the TTC is by making a small donation. These can all be completed below through our online shop. We appreciate all the support! Thanks!