Ever wondered if you can milk a rabbit? asking for a friend, HA. Full fat or semi-skimmed ,you can't milk these cuties as Aom Chayasinee of Kottonfactory is ready to releases these Cow Robins into the wild. Look how jolly Cow Robin looks, we are guessing Cow Robin is happy being out in the wild.
WHEN: Pre-order date 15th May 2021 on 20:00 (Thailand Time) 
Sale Rule : First come first serve, a google form link on that date and time stated via Facebook.com/kottonfactory/
Quantity on page : 25 pcs. (Limited 70 pcs.)
Price : 530 rmb / 85 usd
Shipping fee : Asia 10 usd / EU US others 15 usd
Production time : 1 month 
รายละเอียดการจองน้องวัวมาแล้วว
เปิดจองวันเสาร์ที่ 15 พฤษภาคมนี้ เวลา 20:00 แบบ First come first serve (เมื่อถึงเวลาจะโพสลิ้ง Google form ที่เพจ kottonfactory)
จำนวน 25 ตัว (Limited 70 ตัว) ราคา 2,500 บาท ส่งฟรี
ระยะเวลาผลิต 1 เดือน
—————————————————-
Partner shops channel
 https://strangecattoys.com/ Use code TTC5 for 5% off everything except customs. (please note the code changes every month so feel free to keep checking for the latest code)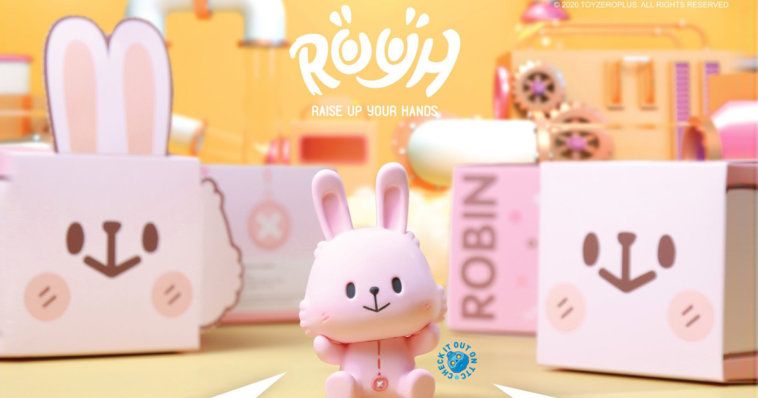 Find Kottonfactory via Facebook and Instagram.
You can get your daily Designer Toy fix from our TTC Mobile App. It's free too! FREE! Download on the iPhone or Android smartphones. Search for "The Toy Chronicle" and all your Designer Toy wishes will come true! Pretty much.
Did we fail to mention IT's FREE.