Cop A Squat a Toys, maker of Japanese Vinyl Toys and hand made Resin goodies, is releasing a brand new colorway for his Fumetsu sofubi.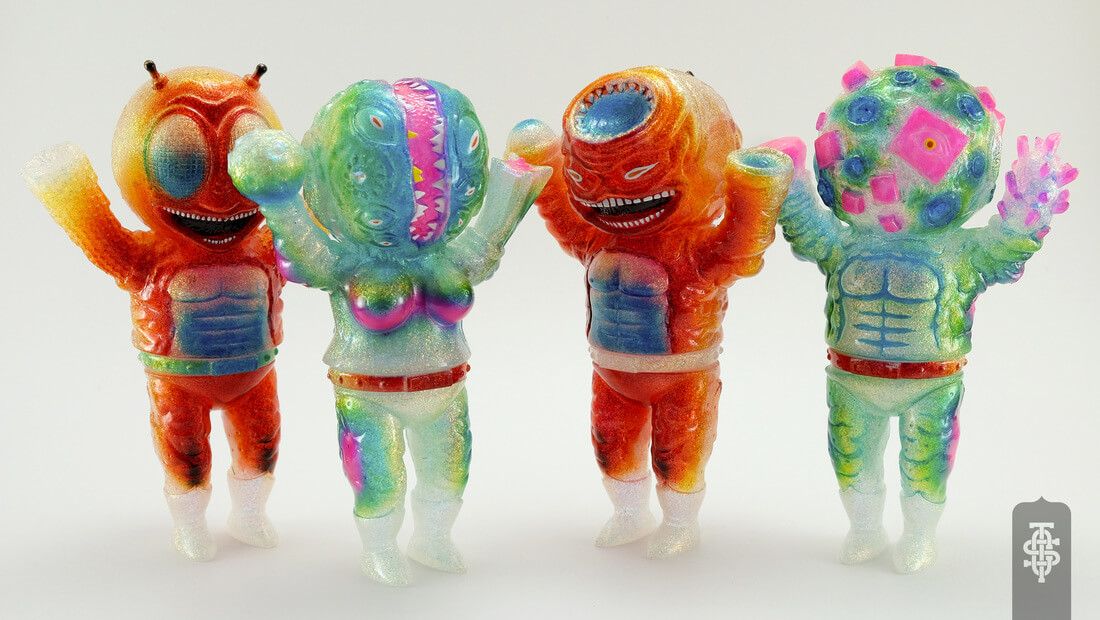 These look stunning, there are 4 available characters;
Fumetsu Erewhon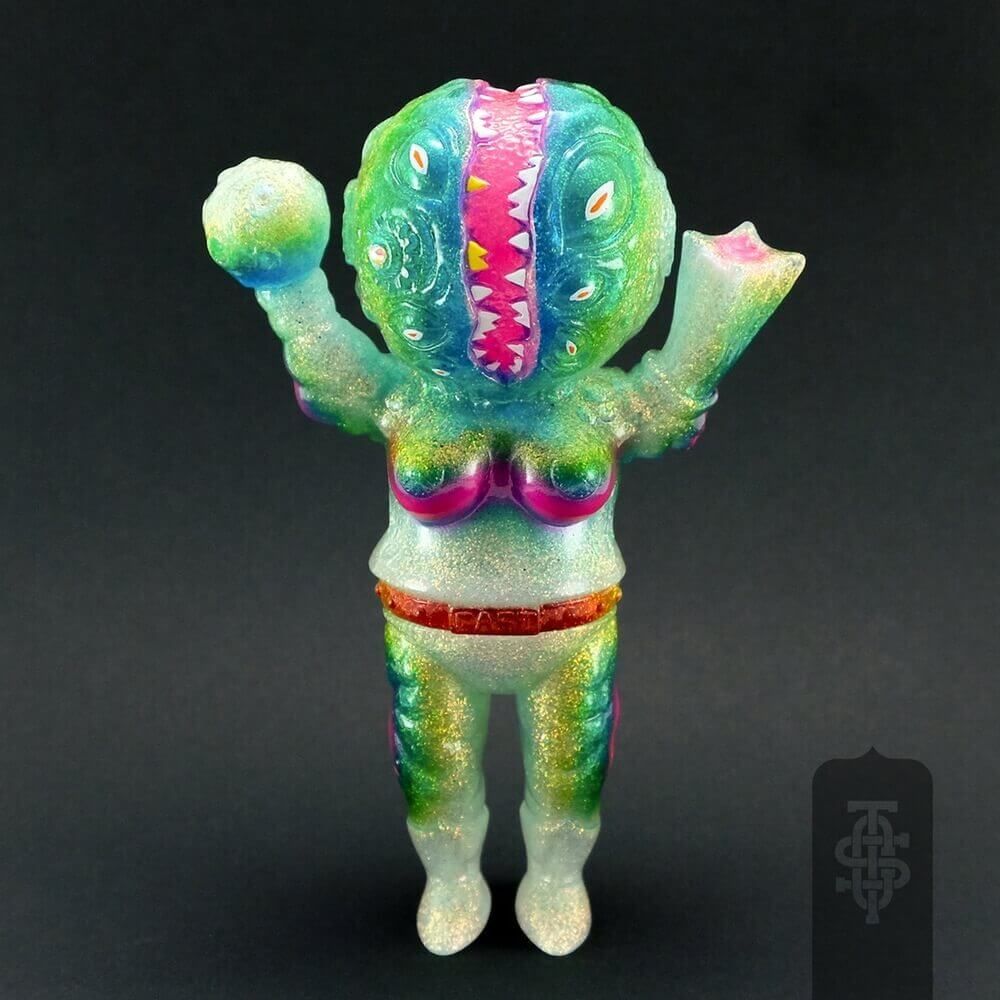 Fumetsu Vinge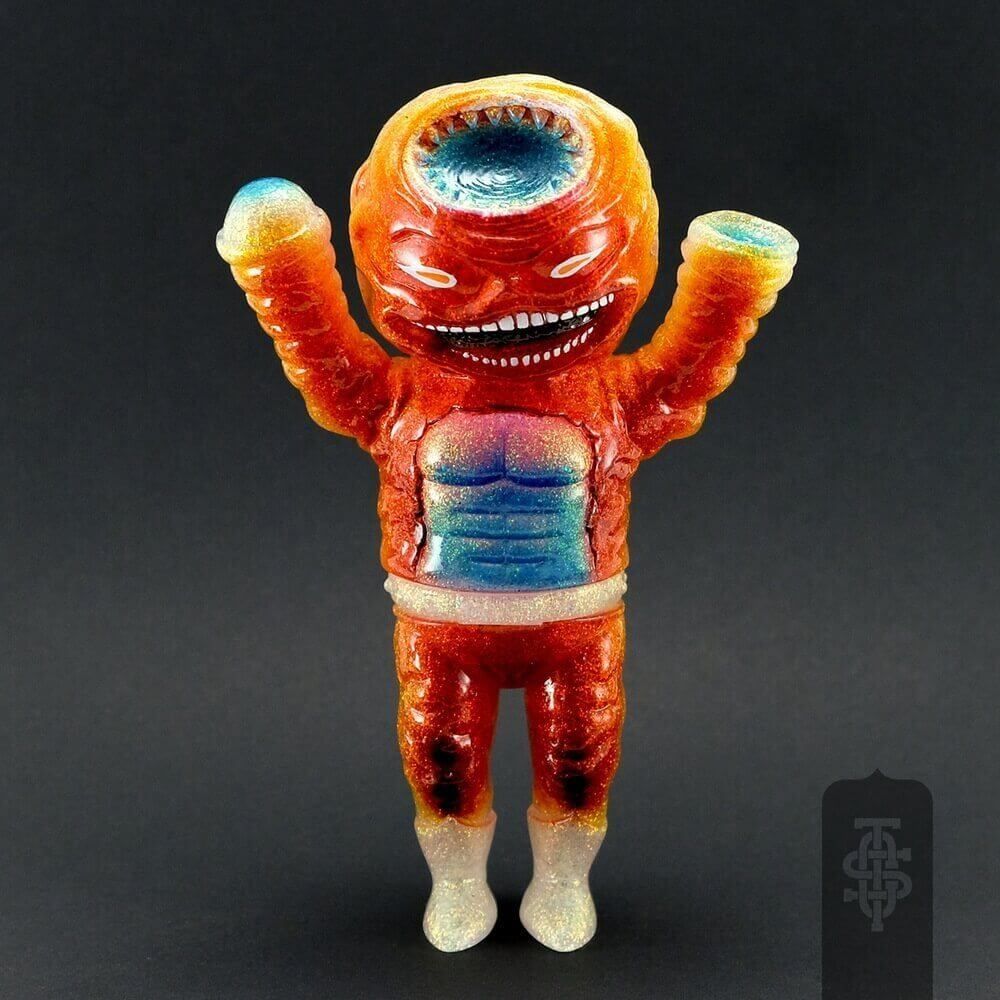 Fumetsu Neumann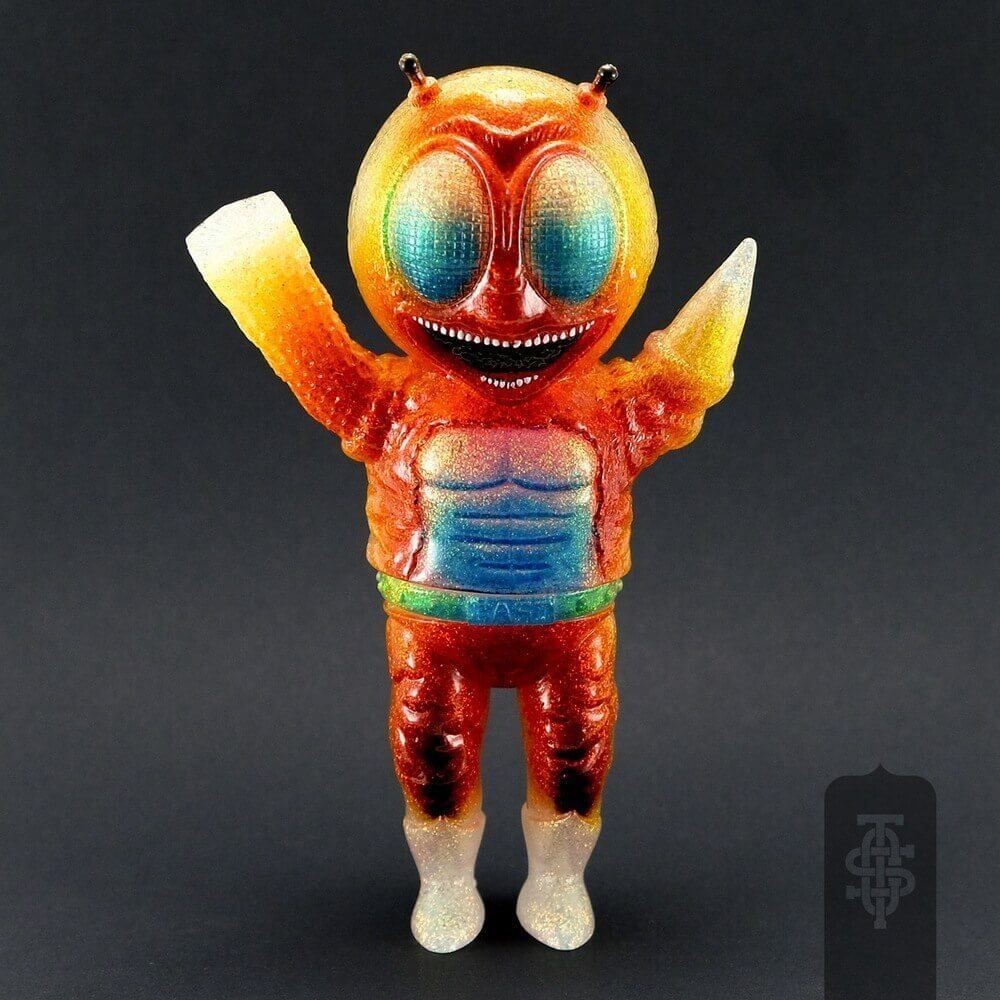 Fumetsu Kurzweil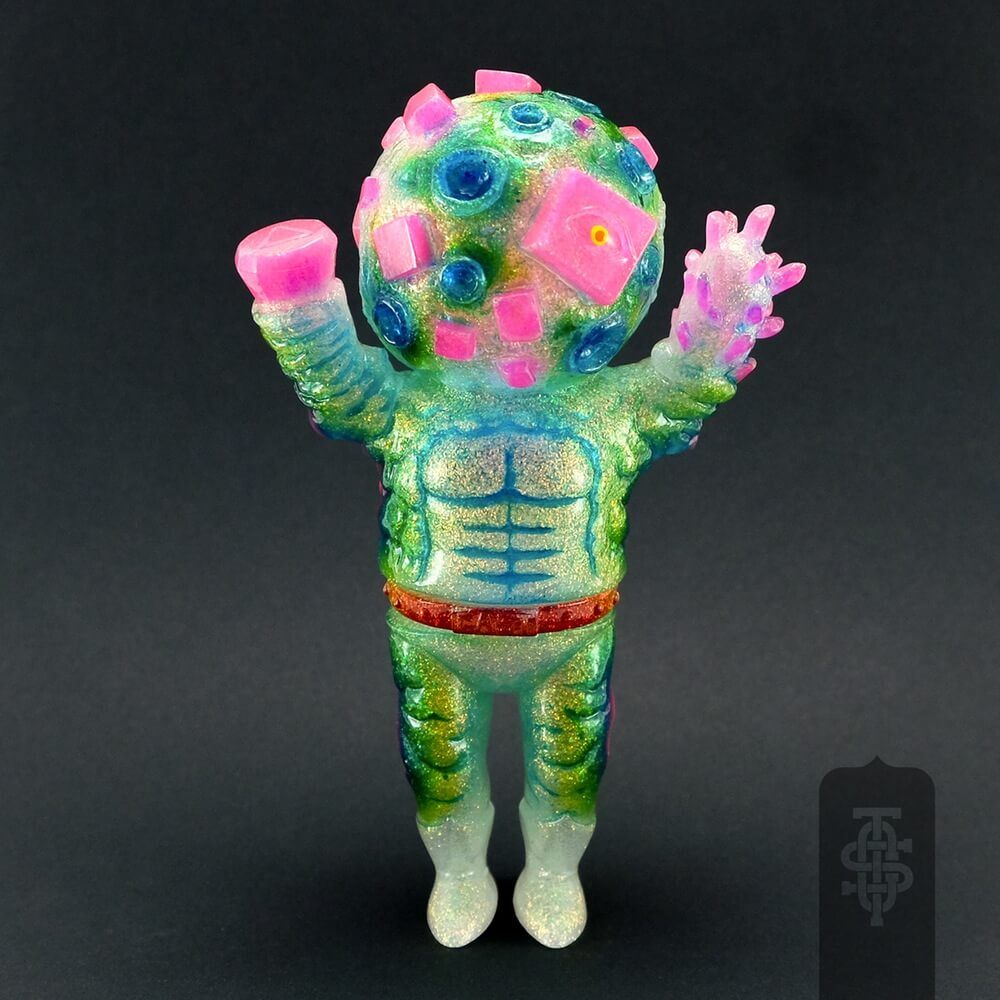 They stand 7″ tall (17cm) casted in beautifull Aurora vinyl infused with glitter. Torso is removable to reveal the AIlesh computer.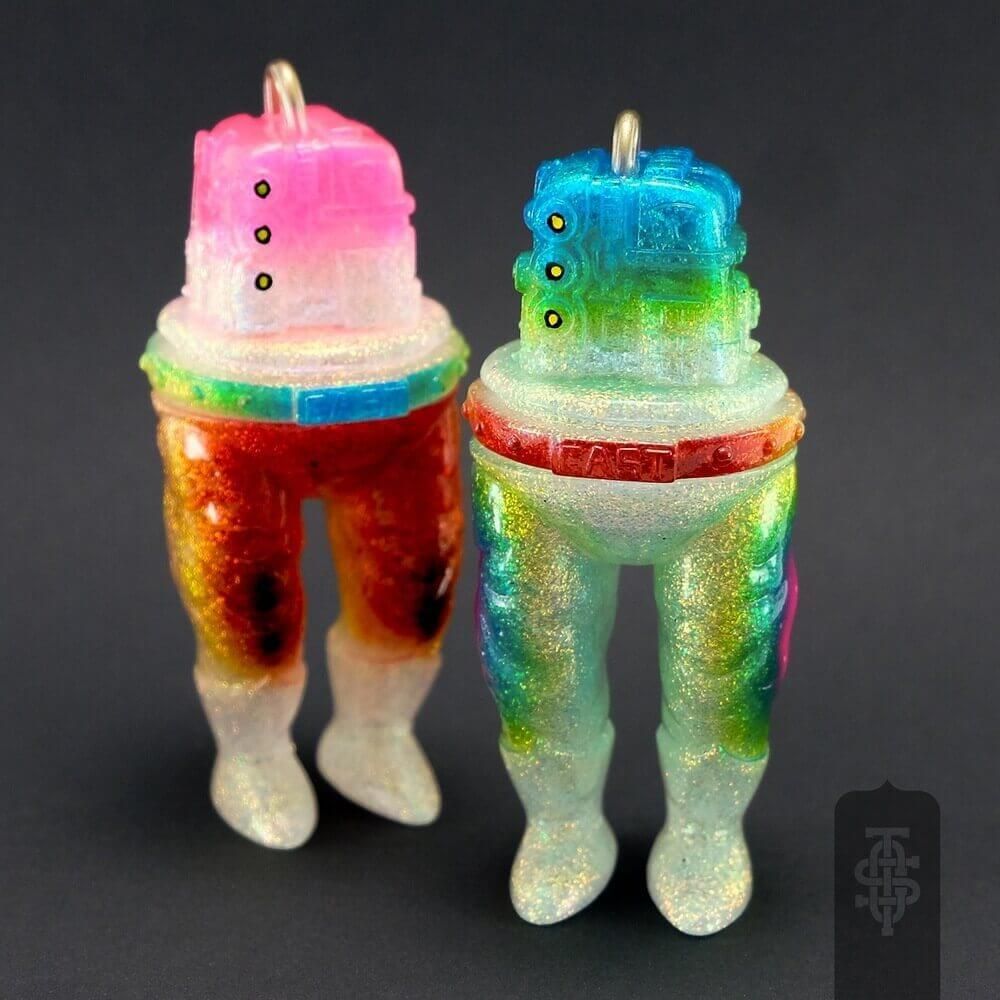 Each figures comes bagged with a letterpressed glitter header card. Also you´ll get a free AIlesh lapel pin with matching koozie.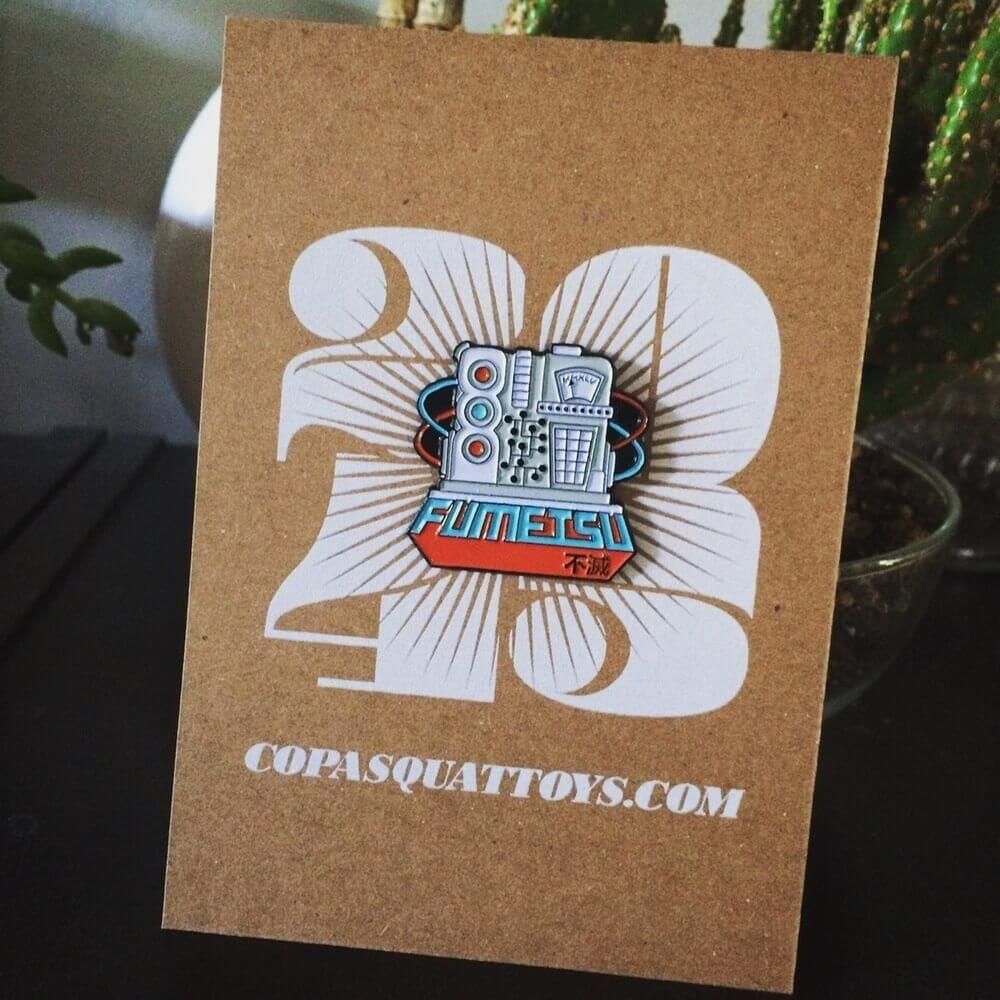 Five figures of each will be available. This time C.A.S.T. is selling them as individuals and not as sets as in previous releases.
We have to say this is probably the best C.A.S.T. release to date. If you´re a sofubi collector you should not miss this. Amazing job with the colors and detailing. The little extras are very thoughtful.
They´ll be available on Friday 5/6/2016 3pm EST (check worldtimebuddy.com for you local time) HERE. You can get them for $80/£55, fair price for such a release.
Follow Cop A Squat Toys on Facebook and Twitter.