Who let the dogs out? Coogi and POP MART first ever collaboration is here. Coogi has established its foundation for a number of years and has dominated dog lovers with their Corgi's! Maybe Coogi's are fit for the Queen? Who knows, all we know is these michevious Coogi's are living the Vagrant Life! Coogi x POP MART present to you Coogi's Vagrant Life Blind box Series which features twelve lovable designs with the possibility of a secret (chase) in some of the sets by random.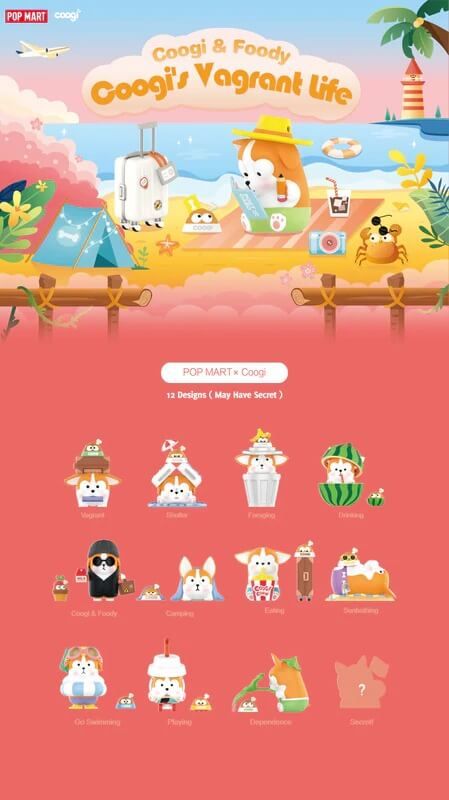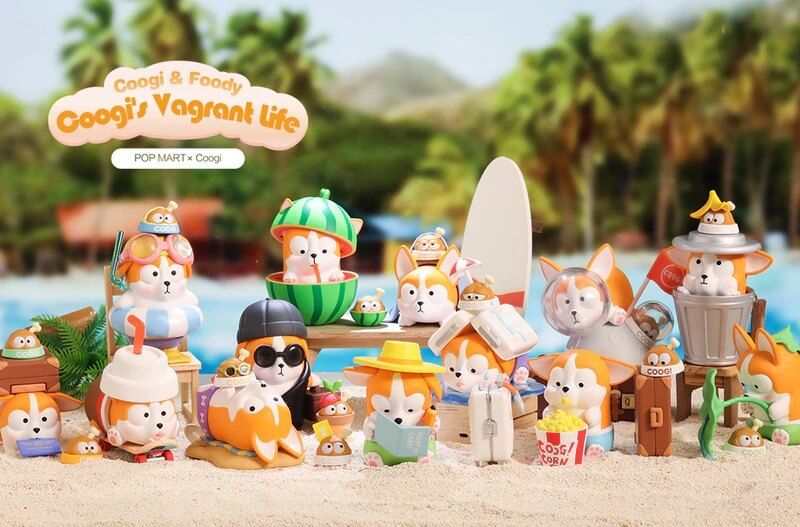 WHEN: PRE ORDER NOW
WHERE:
WHERE: https://popmart.tmall.com, and International STORE https://global.popmart.com/
https://popmart.aliexpress.com please contact your official local
www.mindzai.com and www.mindzai.ca Use code: TTCLOVE for 5% from your order!
https://www.myplasticheart.com/ Use Code: LOVETTC for $10 off over $100 spent.
https://strangecattoys.com/ ( Use code TTC5 for 5% off everything except customs. ) (please note the code changes every month so feel free to keep checking for the latest codes HERE)
If you want to get your Designer Toy news first, you should look to download our new TTC Mobile App. Designer Toy news direct to your smartphone. No dealing with social media algorithms.