Ribbed for extra pleasure? Encore from last years Condom Ghost Unawa Lin 專屬賣場! The Taiwan based artist, 陳顥文 of 八四工作室 84.atelier is back and right now there's nothing better to do during lockdown then to bump and grind! ( well keep reading The Toy Chronicle, HA) 84.atelier wants everyone to be protected at all times, HA. Meet his Condom Ghost Unawa Lin 專屬賣場 ( sorry in advance if the name isn't correct) Perfect size for Gary, Condom Ghost now fits in the palm of your hand. Possibly the cutest Condom ever? Condom Ghost won't be easily popped but might pop your heart with cuteness. We doubt they will protect you from COVID but what we do know is 84.atelier is giving you the chance to own these ribbed versions!
Price: 2100 NTD
Quantity :30 pcs
Shipping: is super shop + 60, post office stop + 80-
HOW TO BUY: Private Message Fan Page @84.atelier via Facebook. or Instagram.
Include
1. Name Telephone
3. Sailing Address (store to store market)
4 ′′ Select anyone, please leave a comment with the desired colour scheme ′′ or select ′′ Buy the whole set with a hidden colour scheme ′′Earn 2100 ($ 2100) in points! Details
Drawing Time: 27th September 2020 until 30th September 23:59:59 Taiwain time. The lottery draw will be made 2020/10/2 and announced.
販售文正式上線
這次是採線上抽選的販售方式
所以只要在規定時間內投籤都有機會抽中購買資格
不用搶著一定要第一時間投沒關係呦~~~
《套套幽第一彈抽選販售》
作品售價:2100 NTD
販售數量:30 pcs
寄送運費:國內超商店到店+60、郵局寄送+80
抽選方式:
私訊粉絲專頁(@84.atelier)留言以下資訊
1.姓名
2.電話
3.寄件地址(店到店門市)
4."任選一款請留言想要的配色"或選擇"加購整組隱藏配色"
(隱藏配色加購價 2100 NTD)
抽選投籤時間:2020/9/27(日) – 2020/9/30(三) 23:59:59
抽選公布時間:2020/10/2(五)
Looking for the classic version?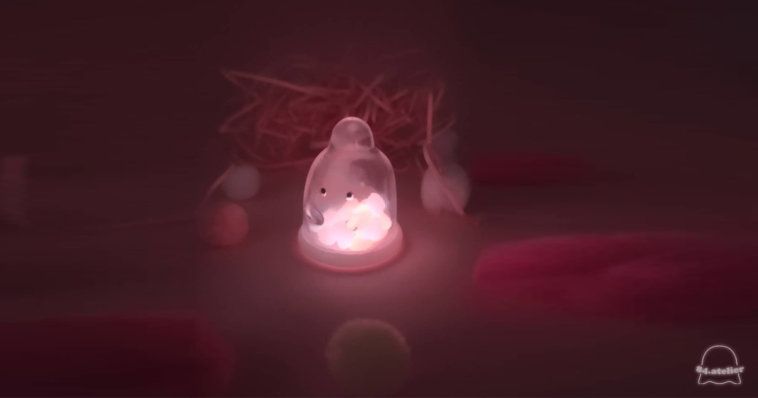 Local release via https://shopee.tw/haowen84
International collectors simply direct message 八四工作室 84.atelier via Instagram or Facebook.
You can get your daily Designer Toy fix from our TTC Mobile App. It's free too! FREE! Download on the iPhone or Android smartphones. Search for "The Toy Chronicle" and all your Designer Toy wishes will come true! Pretty much.
Did we fail to mention IT's FREE.