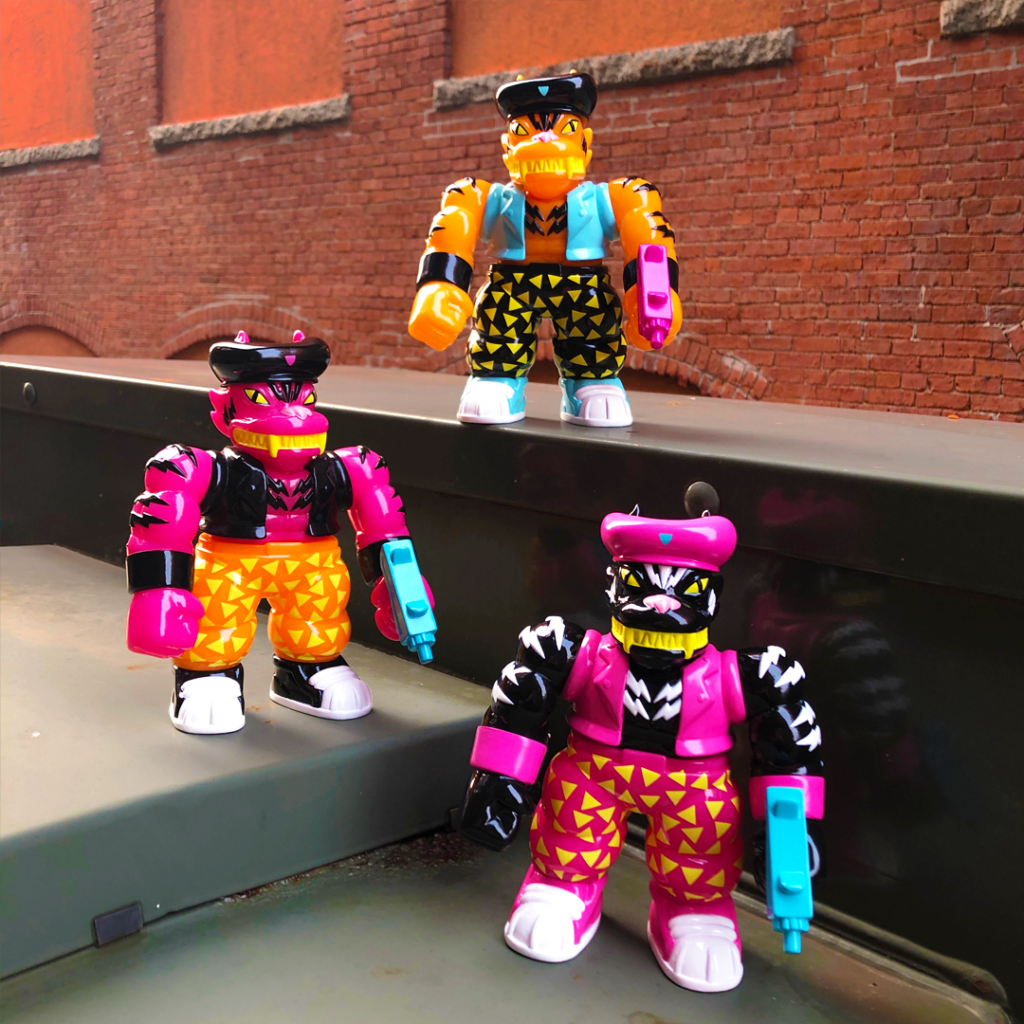 Well, this is a gang I want to be part of! Look at this crew! With a name of Commander Thunderfang too, no less! This new soft vinyl release from Laser Wolf Attack comes in three colourways – Pink, Orange and Black. Standing at 8inches tall, Commander Thunderfang has points of articulation in the neck, shoulders, wrists, and ankles. Each comes bagged.
Priced at $150 each, Commander Thunderfang is ready to ship. If $150 is too much to spend in one go, they have a payment plan to pay $50 per month over the course of three months.
---
Laser Wolf Attack Social Media
Facebook: https://www.facebook.com/laserwolfattack
Instagram: https://instagram.com/laserwolfattack
Twitter: https://twitter.com/laserwolfattack
---
If you want to support The Toy Chronicle, we have a number of options available to you. We have started to stock a wide range of releases that we think you will enjoy. Ranging from production pieces from Superplastic, Unbox Industries & POP MART, to original pieces from our favourite artists like Sank Toys, Quiccs & Czee13. Purchasing one of our pins also really help. A quick, cheap way to also support the TTC is by making a small donation. These can all be completed below through our online shop. We appreciate all the support! Thanks!