The cute and fierce cyclops barbarian warrior Luger by sofubi artist Donn appears in a full blown menacing Chief version. The once little Donn Luger (read HERE) is now a powerful giant warrior. Maybe he went training with Conan The Barbarian, he's ready to war, ready to inflict pain and spread death.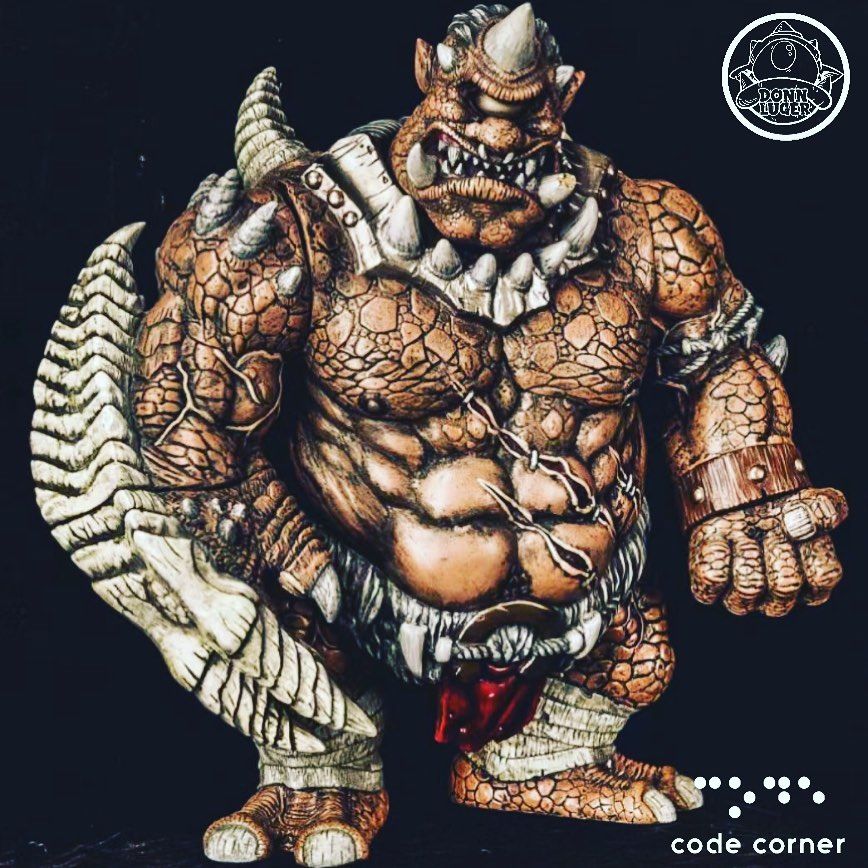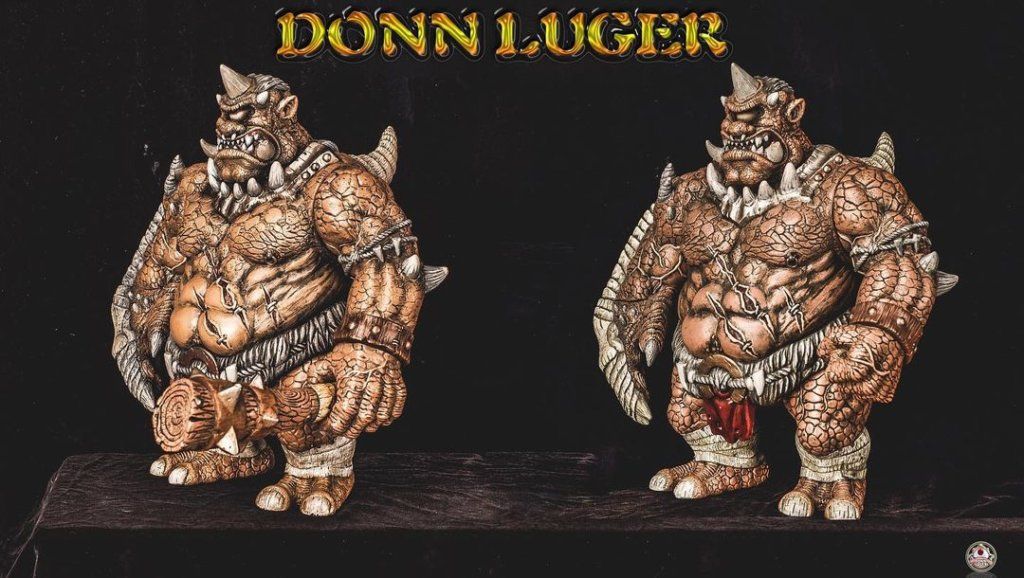 Stands impressively around 31.5cm tall with 5 points of articulation Comes with extra hand and weapon. Limited to 15 units for this version.
Priced at 540usd + 40usd shipping.
Sales via lottery, to enter email [email protected] with:
Title: [Donn Luger ]+your IG account
Name:
Phone:
Address:
Post code:
Country:
E-mail:
Paypal: 
IG:
Only the winners will be notified on 2/26.
Follow Donn Luger on INSTAGRAM.
Follow CodeCorner of INSTAGRAM.