The gang are back! survival of the fittest is needed as they invade earth and space with endless snacks! COARSE x POP MART presents SNACKTIME from Earth to space Blind Box series, this fun series sees the lovable COARSE characters embrace the love of food and snacks, ranging from weightlifting with doughnuts all the way to the hilarious treadmill workout with CAKE! check out the 14 designs and still larger than ever!
Everyone says fitness is a balance of diet and exercise "Coarse Snack Time" series has taken that saying very literally! The little adventurers have already explored every corner of the earth, so this time they have decided to explore outer space. To prepare for their big trip around the galaxy, this ambitious crew has decided to get fit! However, it looks like the lure of delicious snacks is too strong. In their own little corners of the gym, the little adventurers secretly enjoy the treats they brought with them. Have a passion for fitness (and food) with POP MART motivated gym.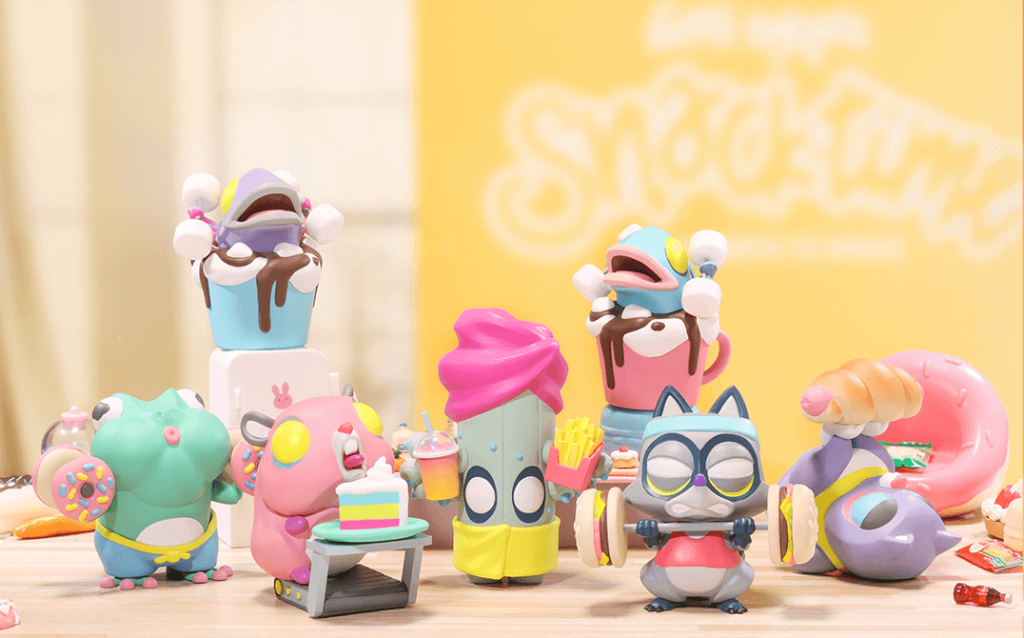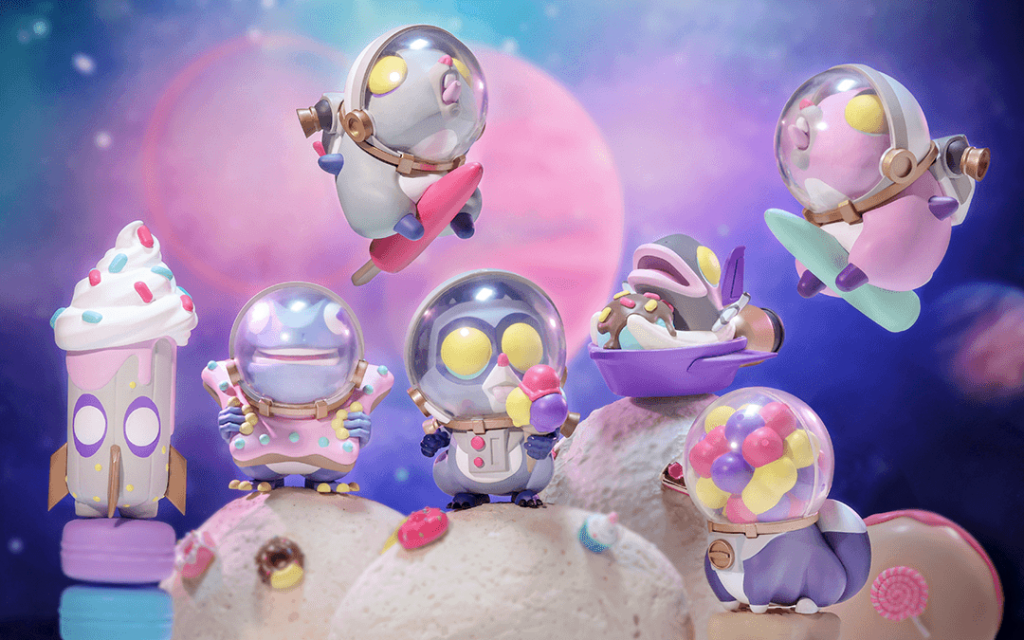 WHEN: May 14th 2021
WHERE: https://global.popmart.com
https://popmart.tmall.com, and International STORE https://global.popmart.com https://popmart.aliexpress.com/ please contact and support your official local retailer.
www.mindzai.com and www.mindzai.ca Use code: TTCLOVE for 5% from your order!
https://www.myplasticheart.com/ Use Code: IHEARTTTC for $10 off over $100 spent.
https://strangecattoys.com/ ( Use code TTC5 for 5% off everything except customs. ) (please note the code changes every month so feel free to keep checking for the latest codes HERE)
If you want to get your Designer Toy news first, you should look to download our new TTC Mobile App. Designer Toy news direct to your smartphone. No dealing with social media algorithms.