A lot has happened since the end of March when we first found that Coarse Toys were working with Pop Mart at STS 2019 for a new multi-figure release of Coarse characters. We have waited patiently ever since, even when we knew TTC Andy was at Thailand Toy Expo last weekend and the Little Voyagers was available to purchase. We are super happy to find that Coarse have now released Little Voyagers online tonight, and are ready for you to purchase!!
Let's Go!
The sun is up and it's a brand new day! The little voyagers are ready to explore the world, but each creature is missing one thing: You!
Let's Go is Chapter 1 of the Little Voyagers. Featuring five animals and one cactus. These 3.5inch characters tell a story of six Little Voyagers seeking friendship and meaning in a confusing and deceitful world. Each set contains five animals and one cactus ready to make a clean slate and start new lives wherever their journeys take them.
Sweet Dreams
The day is over, and it's time to rest. The Little Voyagers are exhausted and ready to dream about all their adventures. Will you give them a place to sleep safe and sound? Chapter 2 of Coarse's first blind box series continues the saga of the Little Voyagers as they retreat from their lives and fall asleep. Each set contains six creatures ready for a long and cozy slumber as they escape the hardships of their travels and the sad truths they have learned.
Update – May 2020
The TTC Shop now stocks the Little Voyagers Sweet Dreams blind boxes. You can buy blind boxes in singles (or buy six to get the full set of Sweet Dream characters. Each blind box is priced at £12 + shipping. You can grab yours from the TTC Shop using the button below…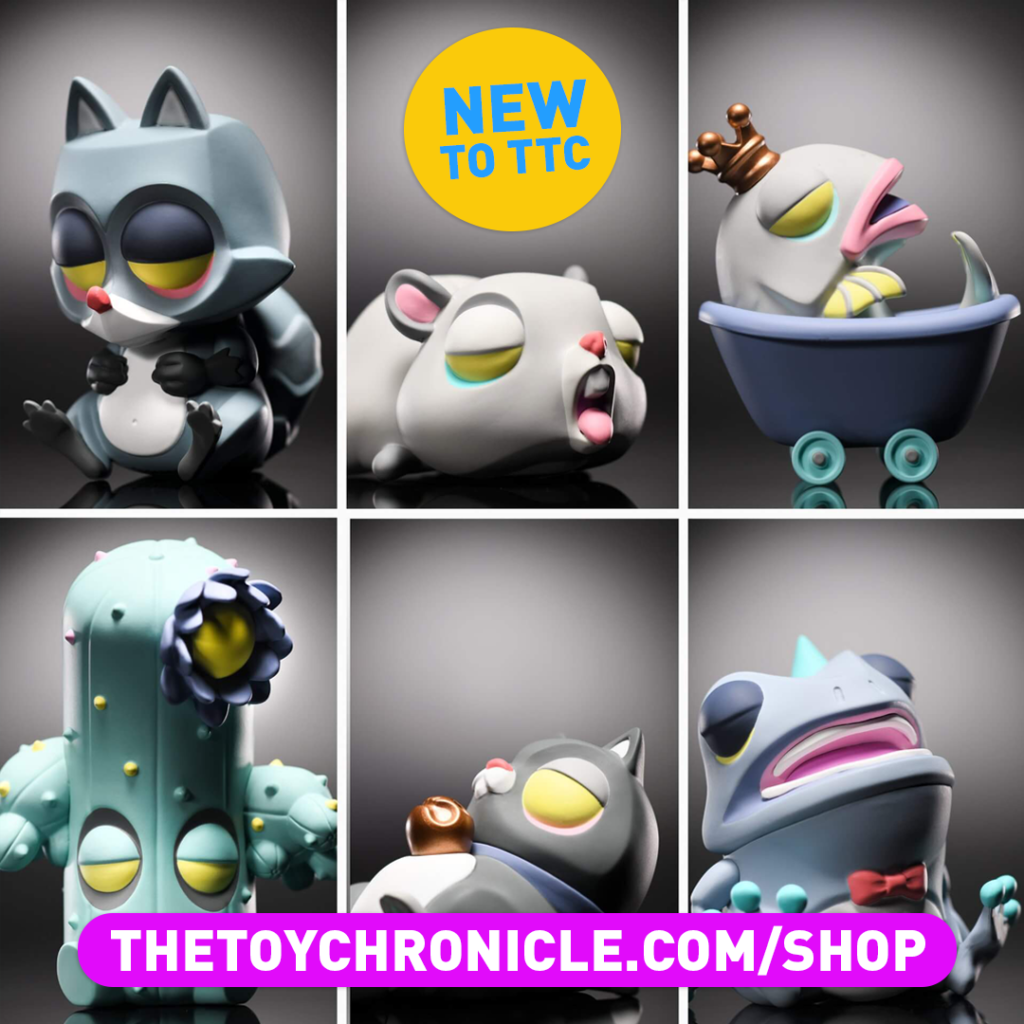 Little Voyagers come in two packs of six characters. Whilst these are blind boxed, you can purchase either full set of Let Go or Sweet Dreams. Each are priced at $98 (about £75) per set. They are currently available to ship within the next 1-2 weeks directly from Coarse HERE. You can purchase both sets together for $196 (£150) from the same location.
Every box contains a fable about the character packed inside it, and every fable ends with a moral to guide the little voyagers on their journeys. With twelve stories in all, Little Voyagers is not just a blind box series but an interconnected web of stories. Uncover the fates of the Little Voyagers as their paths all cross with each other and they make and lose friends along the way! So f'n cool way for Coarse to spin a story over many characters. Bravo!
Oh and those pics from TTC Andy at TTE 2019 last weekend…