Alex Solis Famous Chunkies are back in black! Everyone loves pizza and a chunky toy! Remember the beloved Mikey from TMNT chunky size? (refresh you're memory HERE) He's back in an all new Blacked Out edition, that means a blank edition, a sexy glossy black body;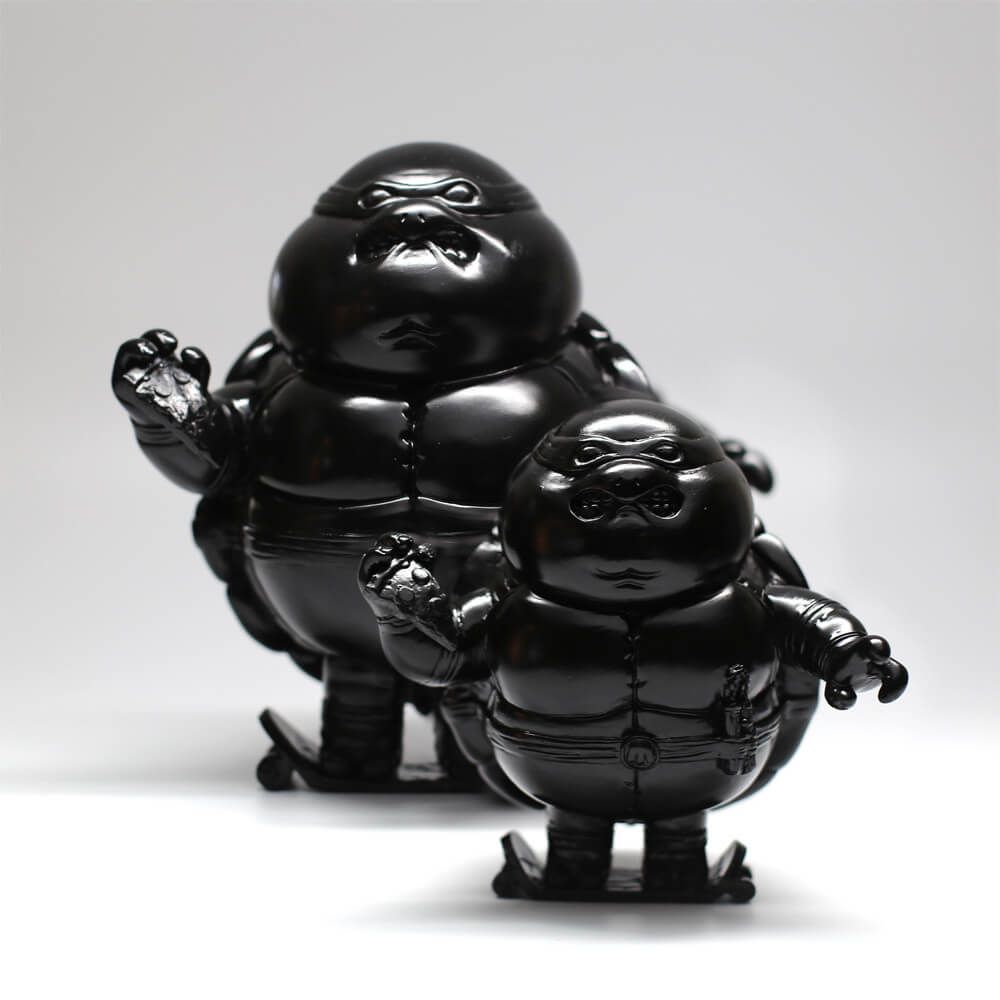 Available for a limited time only on two versions; 7 inches tall limited to 10 pcs. and 4 inches tall limited to 10 pcs.
These resin cowabungas are hand painted and will knock at your door foam packed in printed box. These are delicious, either if you want to customise them or simply enjoy the classy black look.
Available now HERE. $89.99 (70GPB) for the 7 inches version and $44.99 (35GPB) for the 4 inches.
[box title="Important Details"]
Link to Buy: https://www.oddworx.com/products/chunky-mikey-blacked-out
Release Date: Available Now
Price: $89.99 / £70 (7″) & $44.99 / £35 (4″)
Limited: 10pcs for each for both 7″ and 4″
[/box]
Let's hope he gets to make more Famous Chunkie's from his illustrations. Below are few examples of his awesome Famous Chunkie's.
Check out Alex Solis work at http://cargocollective.com/oddworx and also find him on Twitter ,Facebook and Instagram.