The hit sofubi "Cauliflower Monster Nanako" by Mosquito666 returns for a special version inspired by the Tokyo sakura festival. A collaboration with @leedaiiidiii, limited to 5 sets. Each ones measures 3.5″ tall x 2.5″ long and is articulated at the head.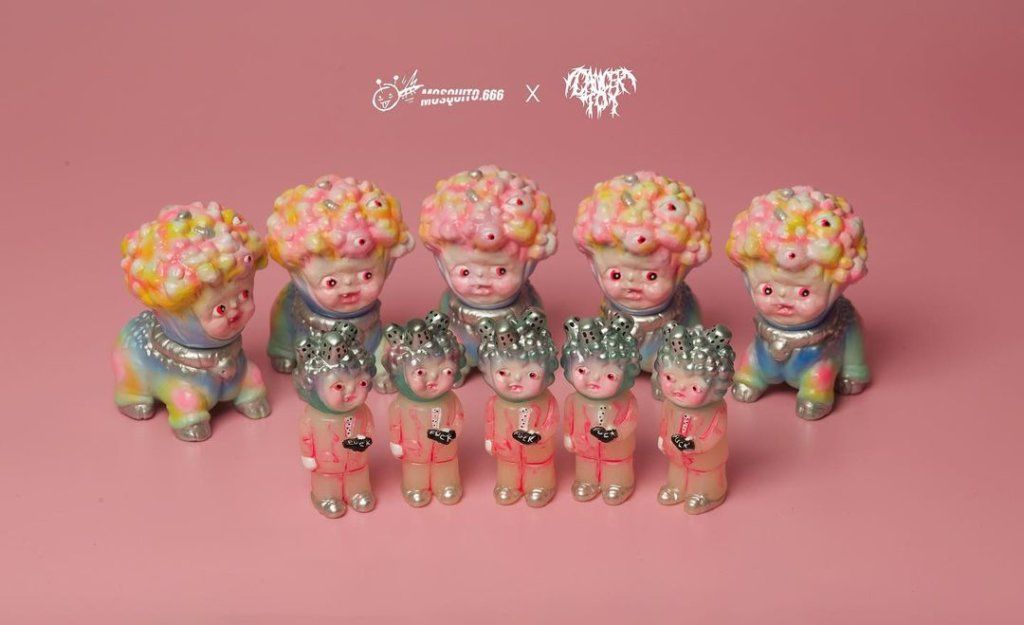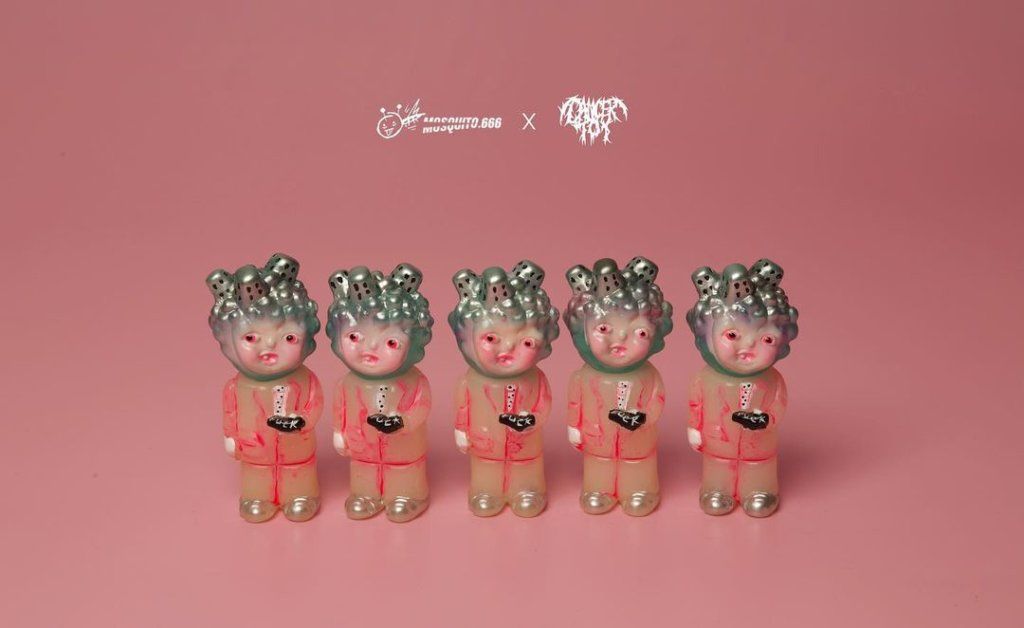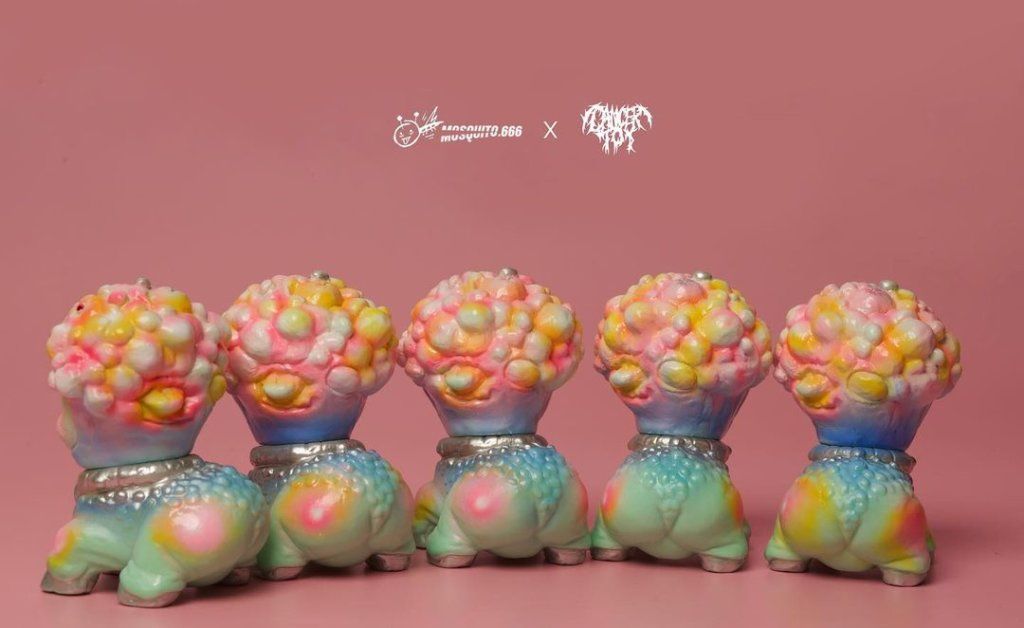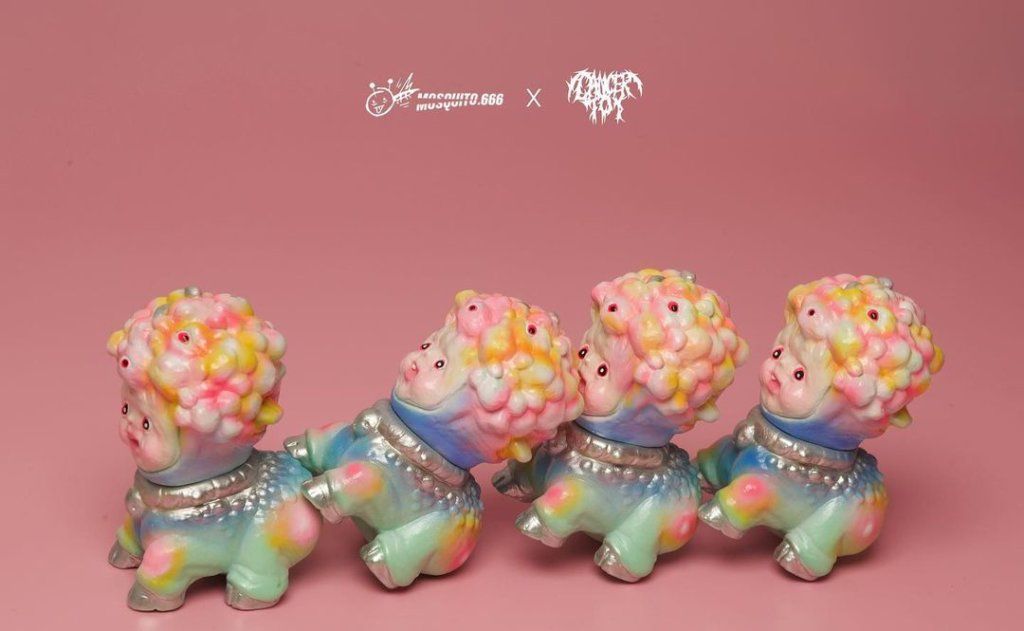 Priced at 123USD/799RMB each set plus shipping.
To enter lottery email [email protected] with:´
Theme
Name
IG name
Country
Phone Number 
Paypal account/Alipay account
Adress
Mosquito 666 INSTAGRAM.
CancerToy on INSTAGRAM.