Brand new breed of Cavey is coming to www.heycavey.com on September 1st!  Brown Bear Cavey is limited to 30 numbered pieces. Each is handmade in Cavey London studio from chocolate brown curly fleece with a hand cut felt muzzle and felt lined ears.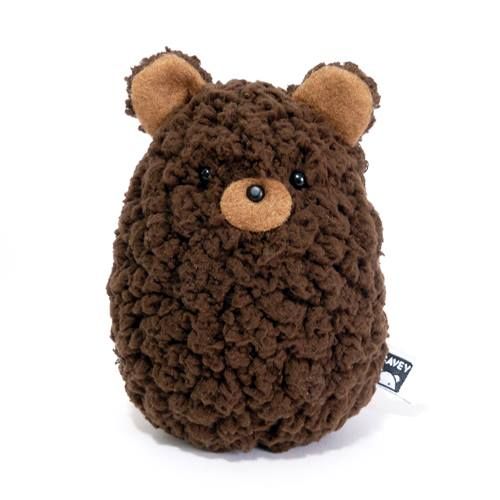 Each Brown Bear Cavey comes with a purple glitter Cavey sticker and a clear vinyl Cavey Cube carry bag. Cavey is 10cm tall.

Brown Bear Cavey goes on sale on Monday September 1st at 8pm London time, BST (15:00 EDT, 12:00 PDT.) priced at £16.
You know you just want to squeeze him. Don't sleep on buying Brown bear Caveys get snapped up in seconds.
While I have your attention you should take a look at this short film about Holly and her art made by her talented friend Nick of Nicholas Dale Studios 
I am so honoured to be a part of his series of films about UK artists. Please like and share, and check out the rest of the films in his series
[vimeo url="http://vimeo.com/100670063″]