Here we have it! 4D Vision Brick Man Anatomy model, by famous artist Jason Freeny and the 4D Masters whose already brought you all the things you wanted to see internally. Back once more with Jason Freeny the all new Brick Man has arrived. These unique characters are the next level in today's collectable figures. Brick Man offers 16 detailed organ part& body piece to dissect & assembles together that U.S.A Hansen Game Gift & Toy Company and distribution showed this new version of Brick Man.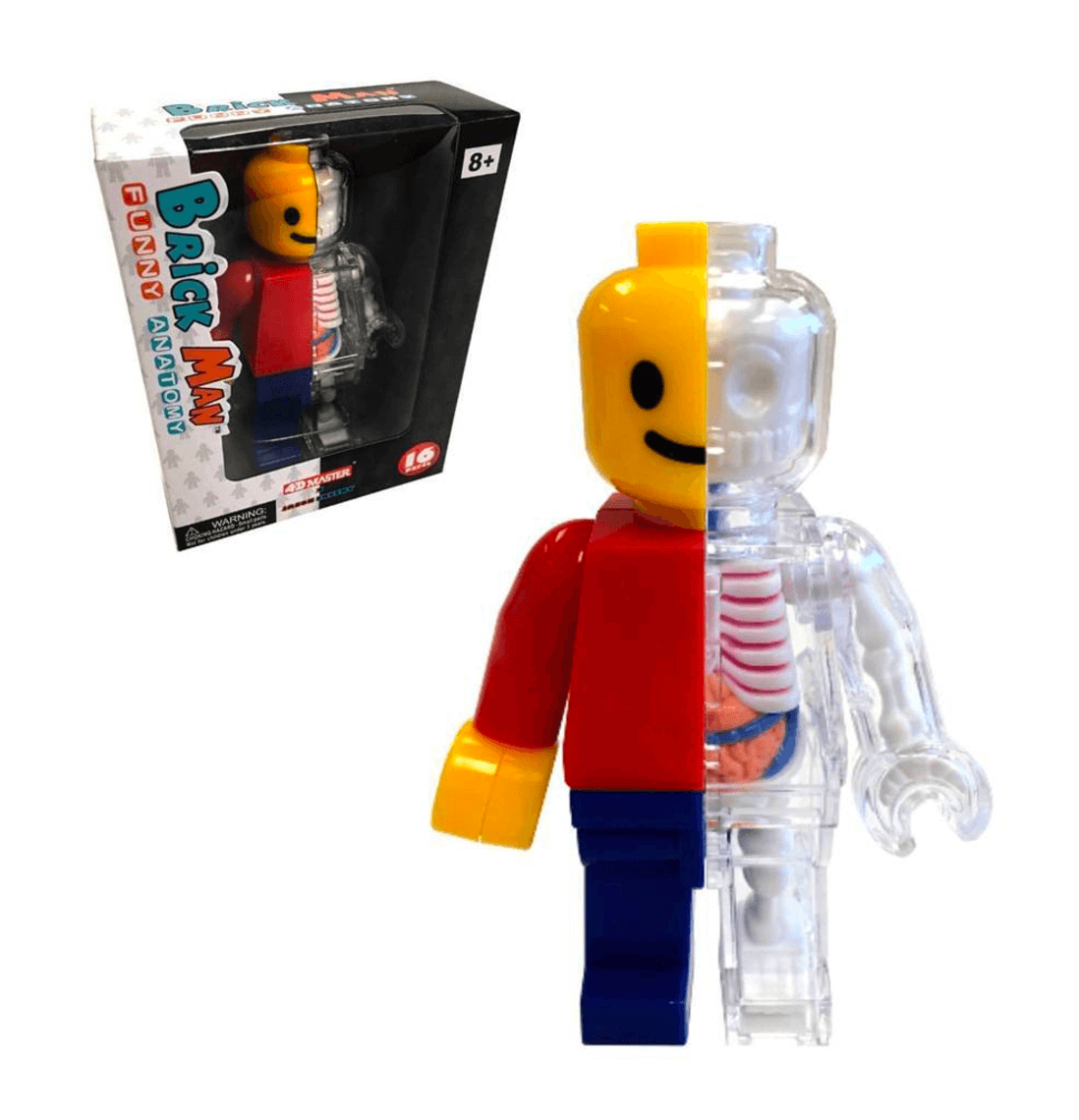 We don't know any other stores carrying Brick Man yet but retailers can contact Hansen. We will update the retail stores stocking Brick Man as soon as we find out.
http://www.johnhansenco.com/ for a more detailed look.
Jason Freeny www.moistproduction.com Facebook ,Twitter and  Instagram.