The beautiful talented Candie Bolton partners up with Grody Shogun in a equally beautiful release. Foofy is the latest version of Boshi Neko, more colorful and sweet than ever!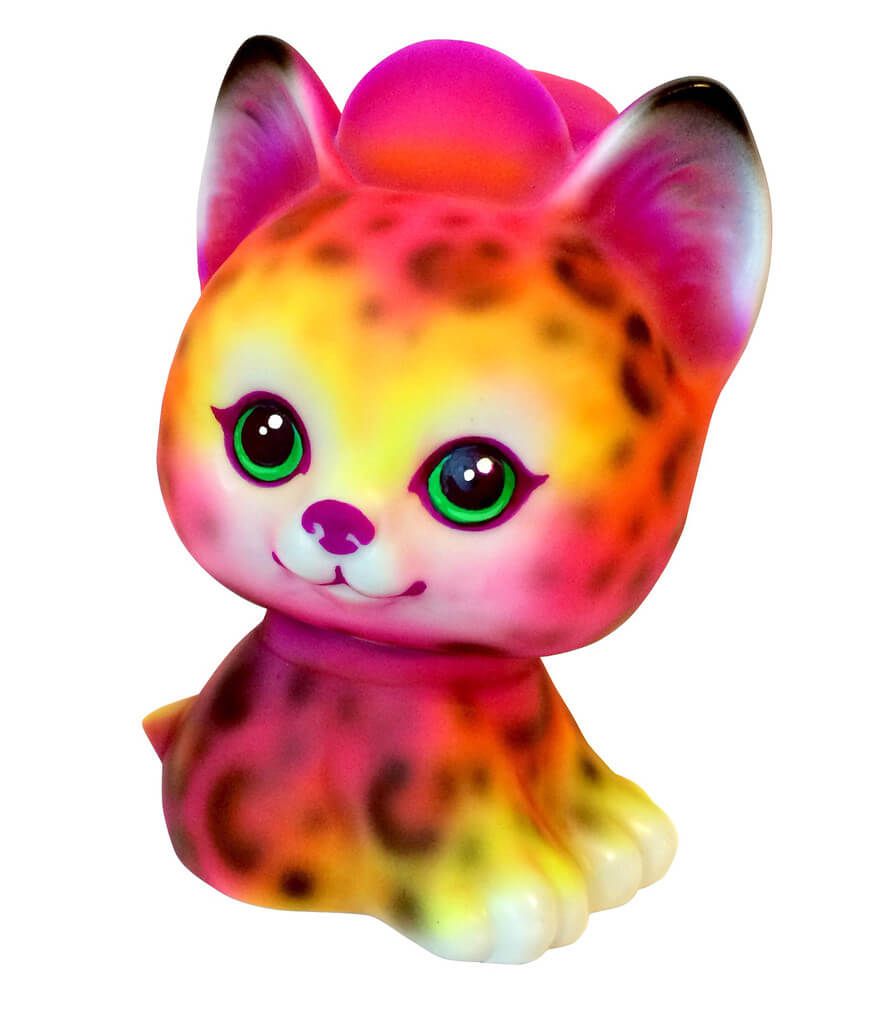 Foofy stands 6 inches tall and has neck articulation, produced in light grey soft vinyl by Grody Shogun painted entirely with VColor.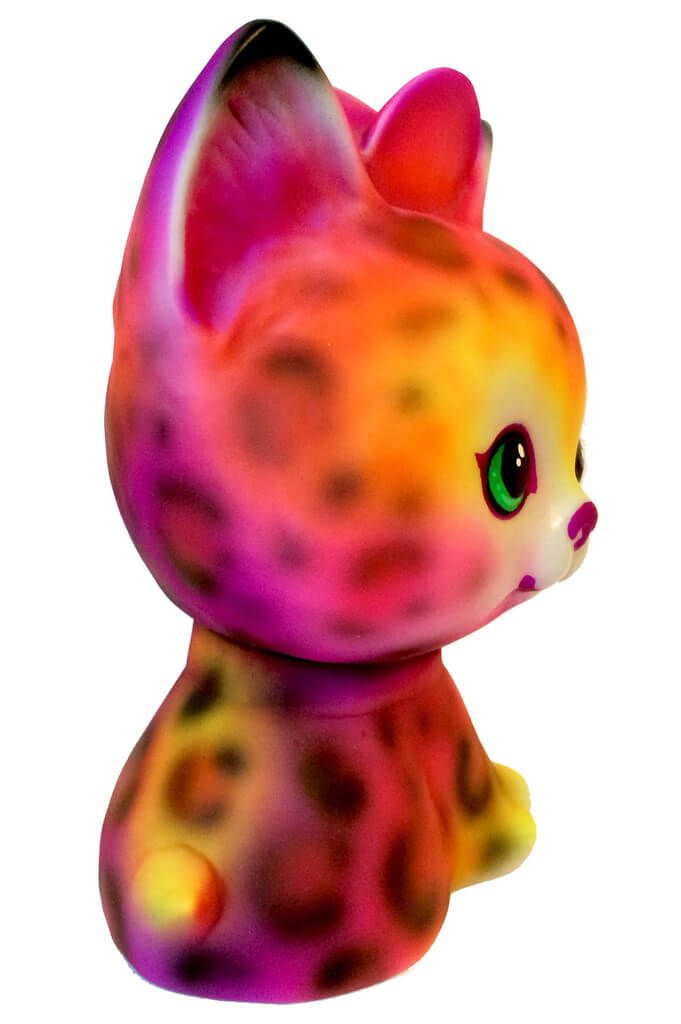 The color scheme was inspired by the famous Lisa Frank, known by her style with rainbow and neon colors and stylized depictions of animals. Very popular in the 1980s and 1990s with several products including school supplies such as lunchboxes and Trapper Keepers, as well as toys and stickers. We are sure this one will be a throwback for many of you.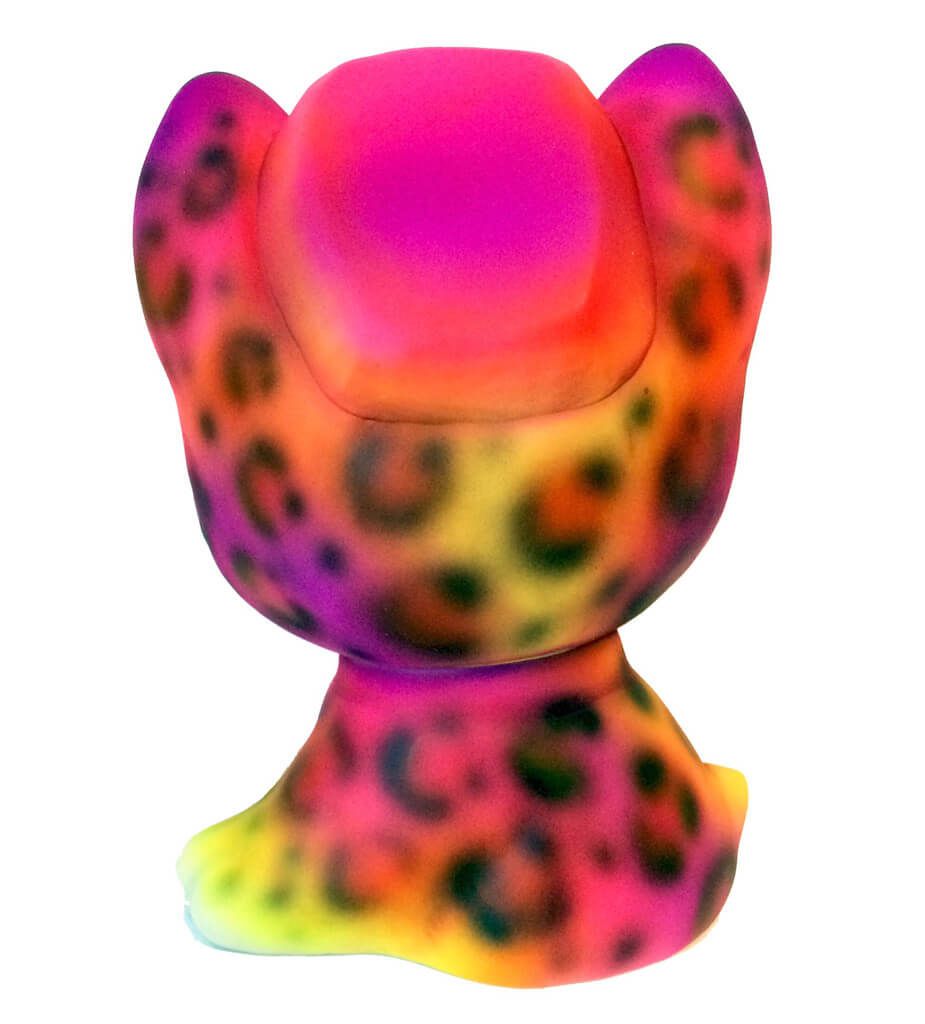 Handpainted to order by Candie herself, pre-orders are now open through June 1st at Noon Pacific Time (check woldtimebuddy.com for your local time), or while run allowance lasts, exclusively at Lullubel Toys HERE! You can take Foofy home for the friendly amount of $60/£41).
Need a custom from Candie? drop her a line via www.candiebolton.com Facebook  ,Twitter and Instagram.
Follow Grody Shogun on Twitter.