You've seen the Green but now its time for the Blue Variant Devilman from Mike Sutfin x Unbox Industries! Mondo will be unleashing him in a few hours time! The figure is based on artist Mike Sutfin's Devilman screen-printed poster released back in 2015, and stands 12″ tall with five points of articulation. The blue Mondo Variant is limited to 400 and only available on our Mondo site!
in 2015 Mondo Tees and Mike Sutfin joined forces to conceive a collaborative print project inspired by the legendary Go Nagai's Devilman franchise.

Fast forward to 2017 and Unbox took over the creative reins to push Mike's original design into three dimensions under his watchful eye and to finally be granted approval of Go Nagai himself.
The Unbox team pulled together a variety of production techniques to create this unique interpretation without forfeiting the original concept.
By utilising a combination of traditional "sofvi" style manufacturing and injection moulding the team captured the nuances of Mike's style perfectly.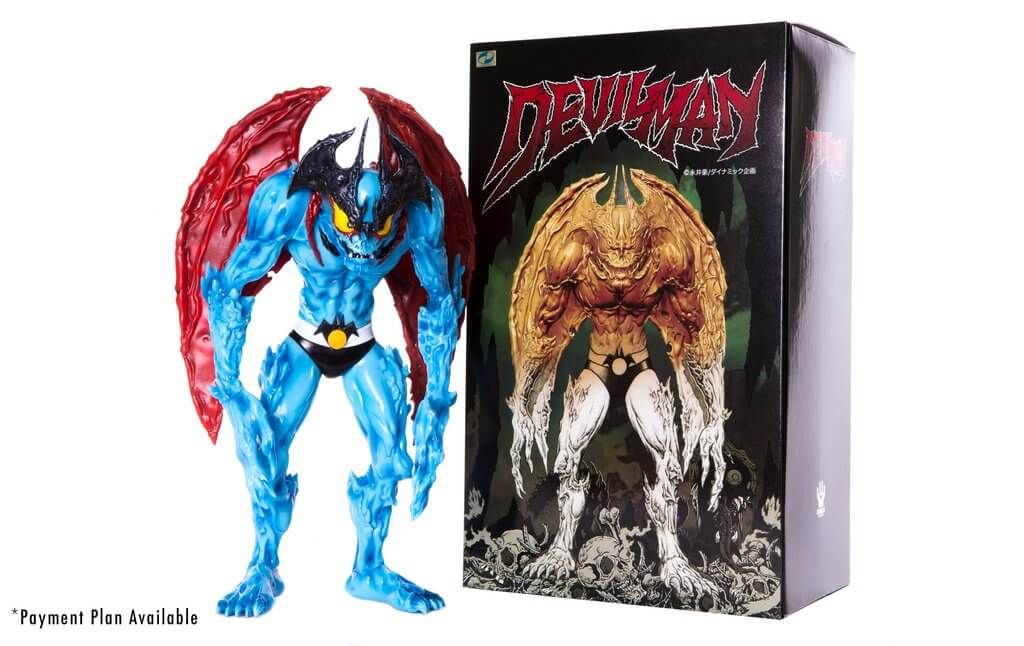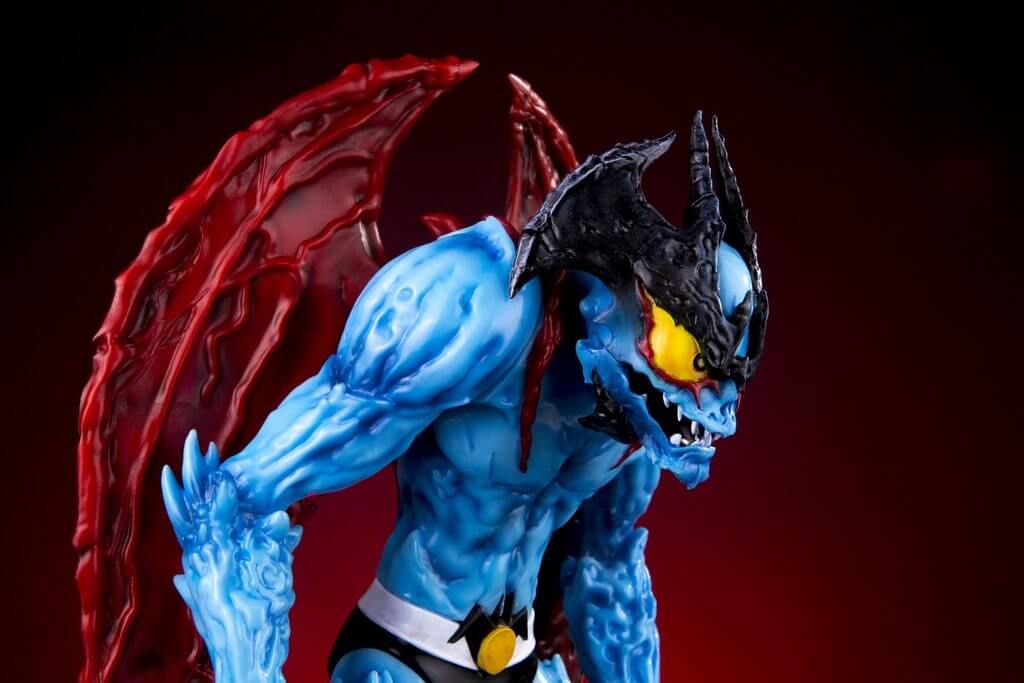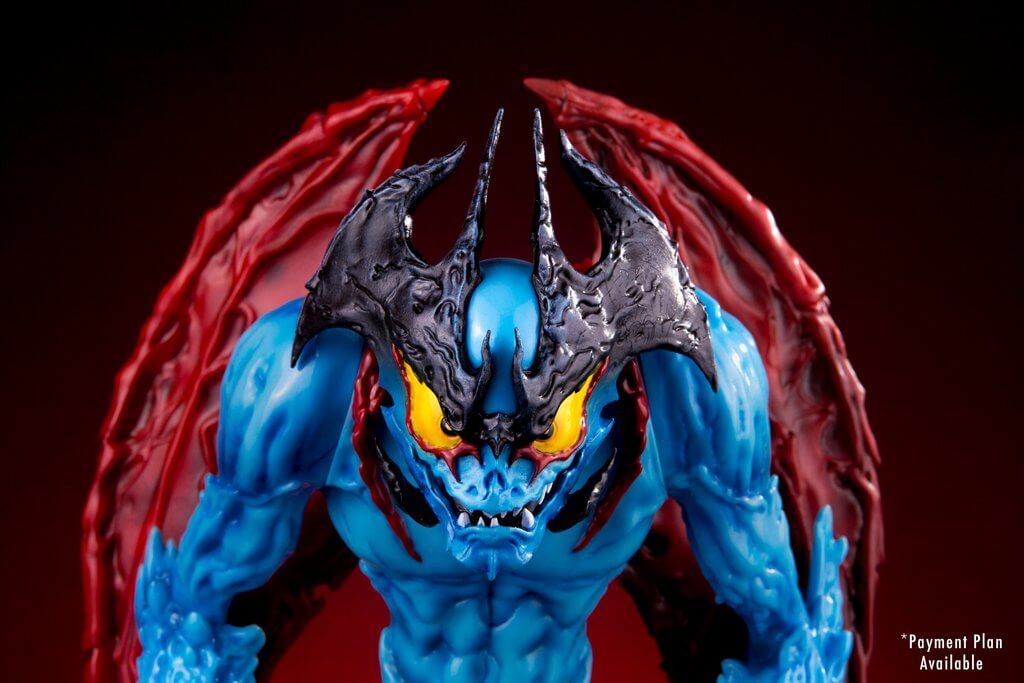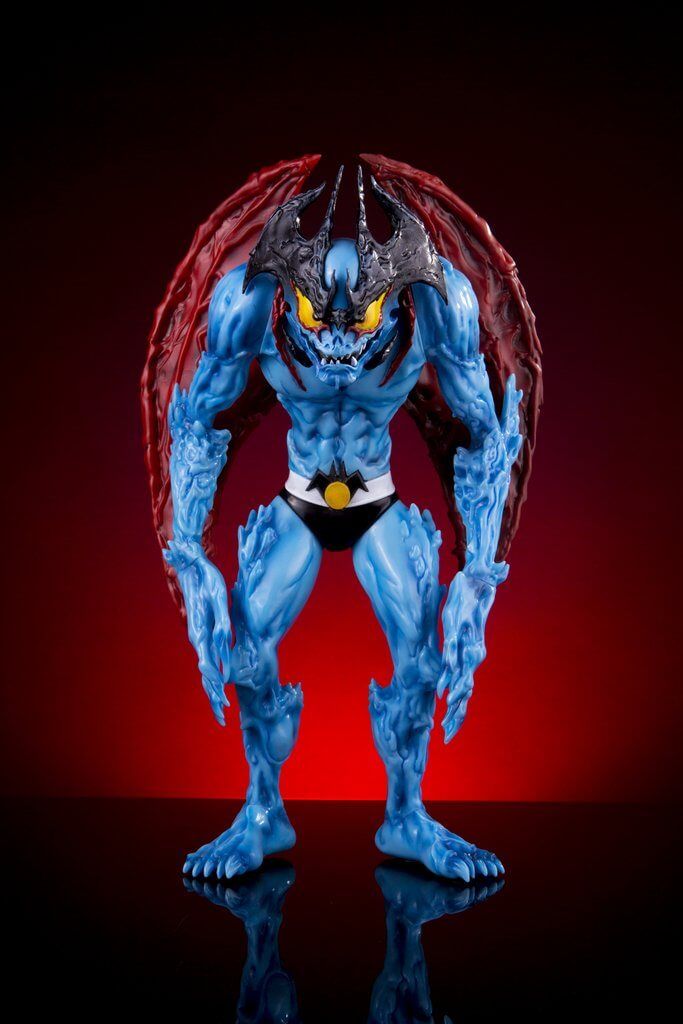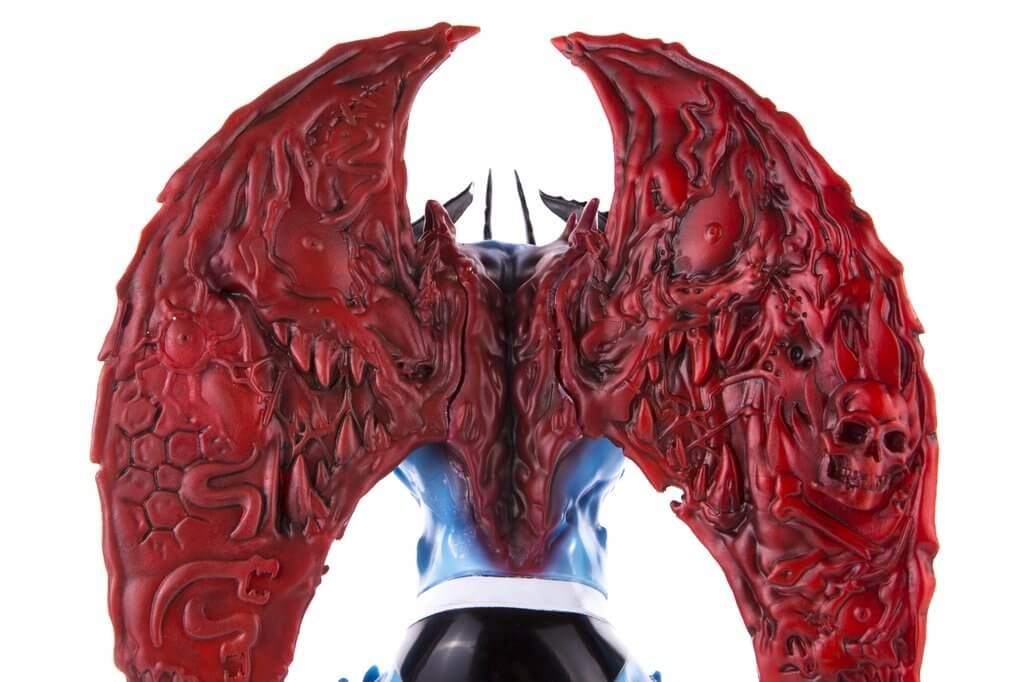 Approx. 12" in height Material: Vinyl
Artists: Mike Sutfin, Unbox Industries
Edition of 400
WHEN: 22nd May at NOON (CT)
WHERE: www.Mondotees.com
Price: $160 – Payment Plan Available
Expected to Ship 3rd Quarter of 2018
About Mike Sutfin.
Mike Sutfin began his career in 1996 working in the realm of Science Fiction and Fantasy.
After moving to California, Mike began an ongoing relationship with skateboard brands including Black Label, Foundation and DC. In 2008, legendary artist Pushead hand-picked Mike to participate in SKELETAL CARNIVAL. This toy-focused event at San Diego Comicon served as his debut in the vinyl toy market and his partnership with Japanese toy company Rumble Monsters. Mike's first original figure with Reckless Toys, MadBattleMan, was released in 2010.

Sutfin played guitar in notable hardcore punk band Charles Bronson and has produced artwork for a number of acts, such as Dinosaur Jr, Cattle Decapitation and Pinback. He has embarked on several collaborations with popular art & cinema enthusiasts Mondo, including serigraph posters for Blade II, Creepshow, Lord Of The Rings & Spider-man. In 2014, Mike became a member of the THE VACVVM, an international group of artists dedicated to working traditionally, founded by Aaron Horkey & Mitch Putnam.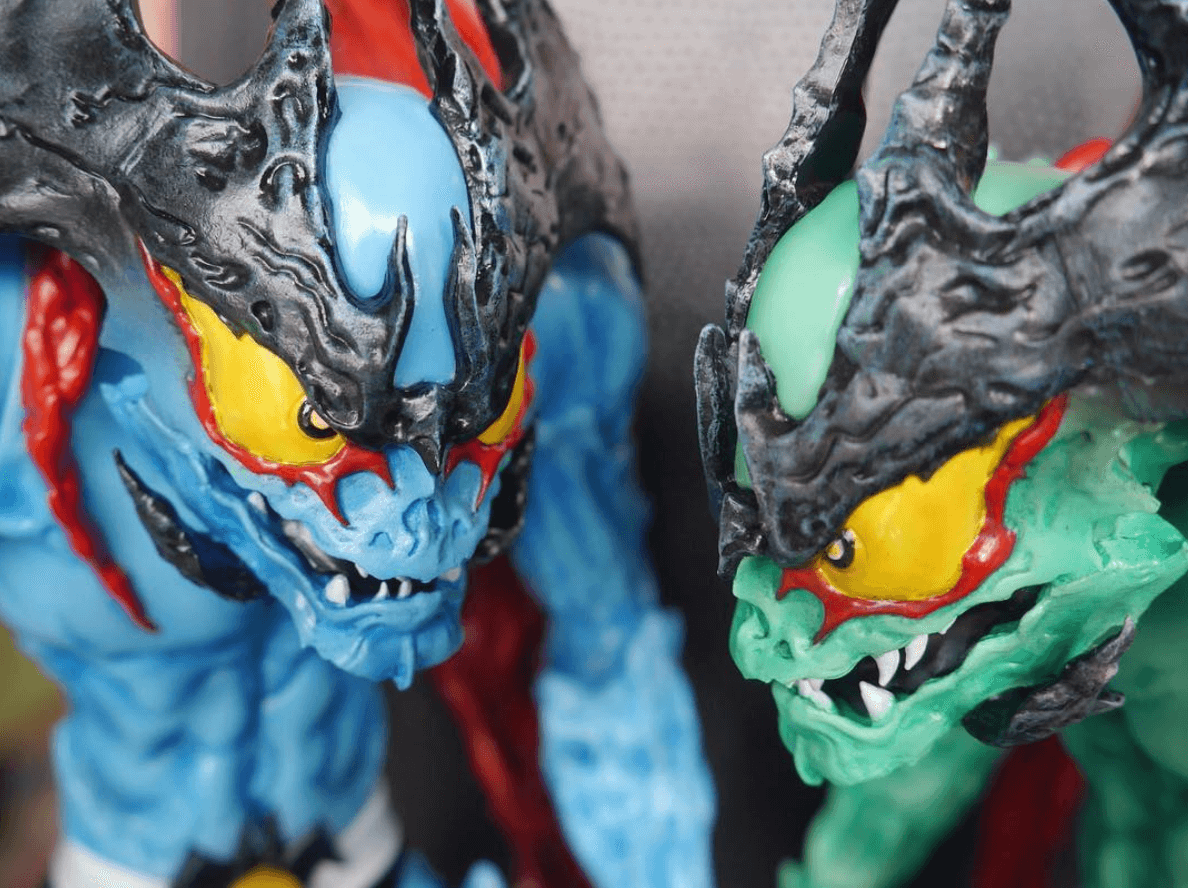 If you want to get your Designer Toy news first, you should look to download our new TTC Mobile App. Designer Toy news direct to your smartphone. No dealing with social media algorithms.
It's FREE.
Find Mike oat http://www.mikesutfin.com/and  Instagram