Legendary sofubi artist Toshi Aruimimakezu returns with a new version of the 'Birth of Kenka Bozu' set.
This time around in a special 'ma-ba save the World' version featuring a Sofubi cast in matte yellow brown. The brand new version pays homage to the 80's toy "maba Zombies", with colours reminiscent of the good old times.
You get both Bozu and a Oni Parasite, this is an interchangeable set. You can combine heads and bodies.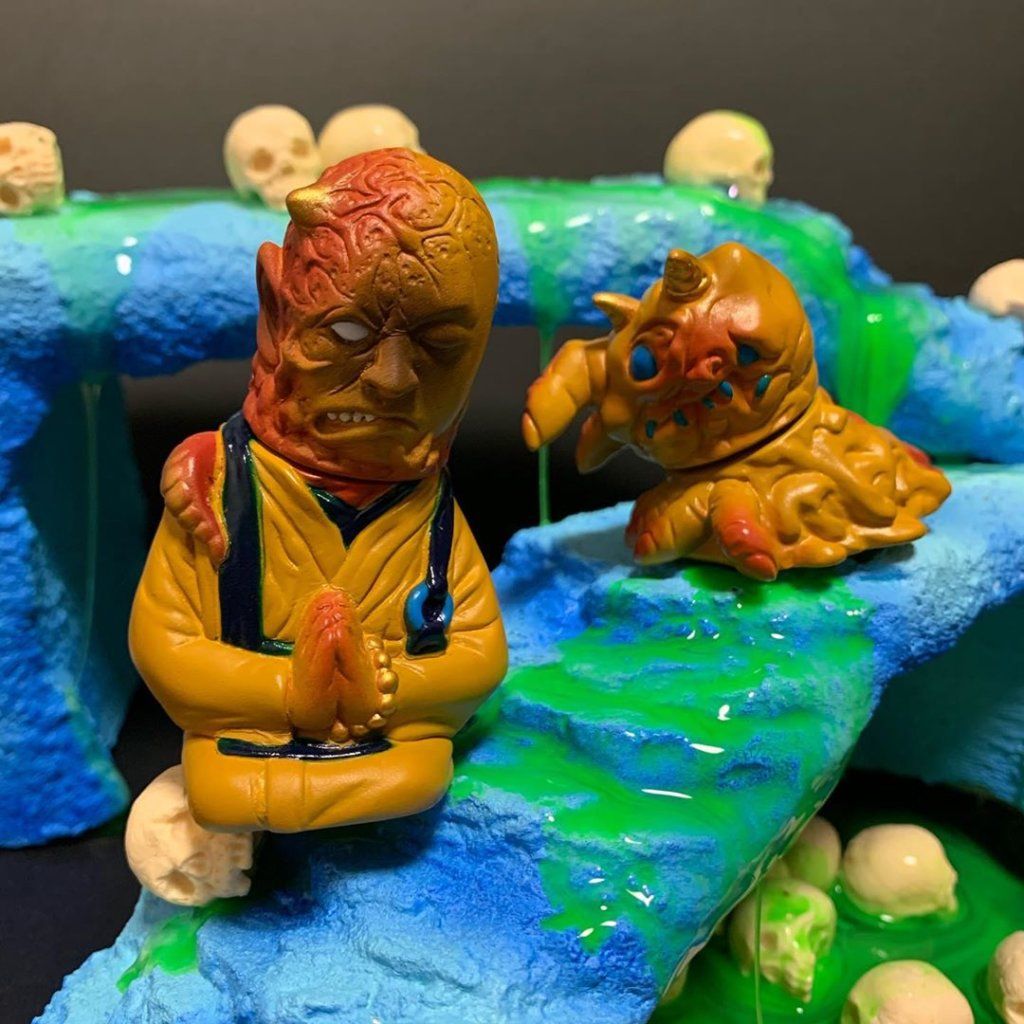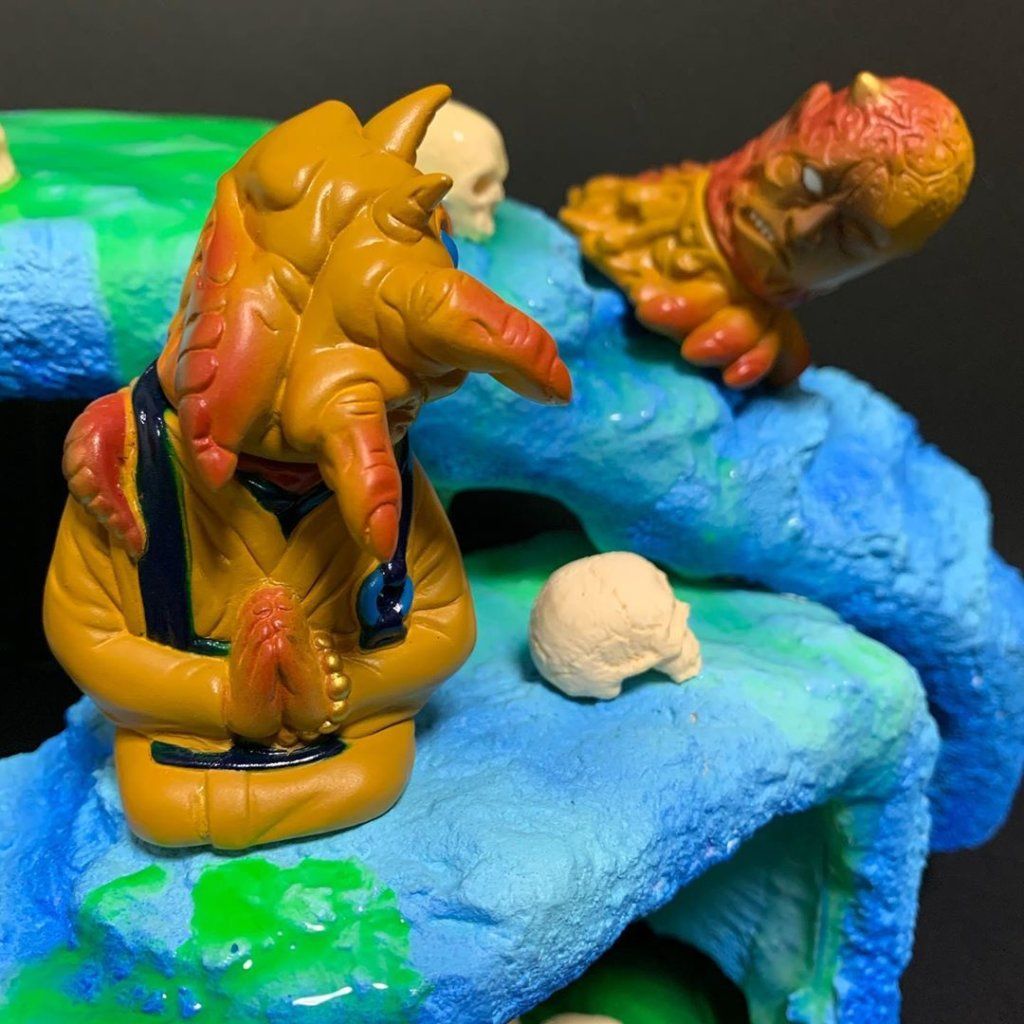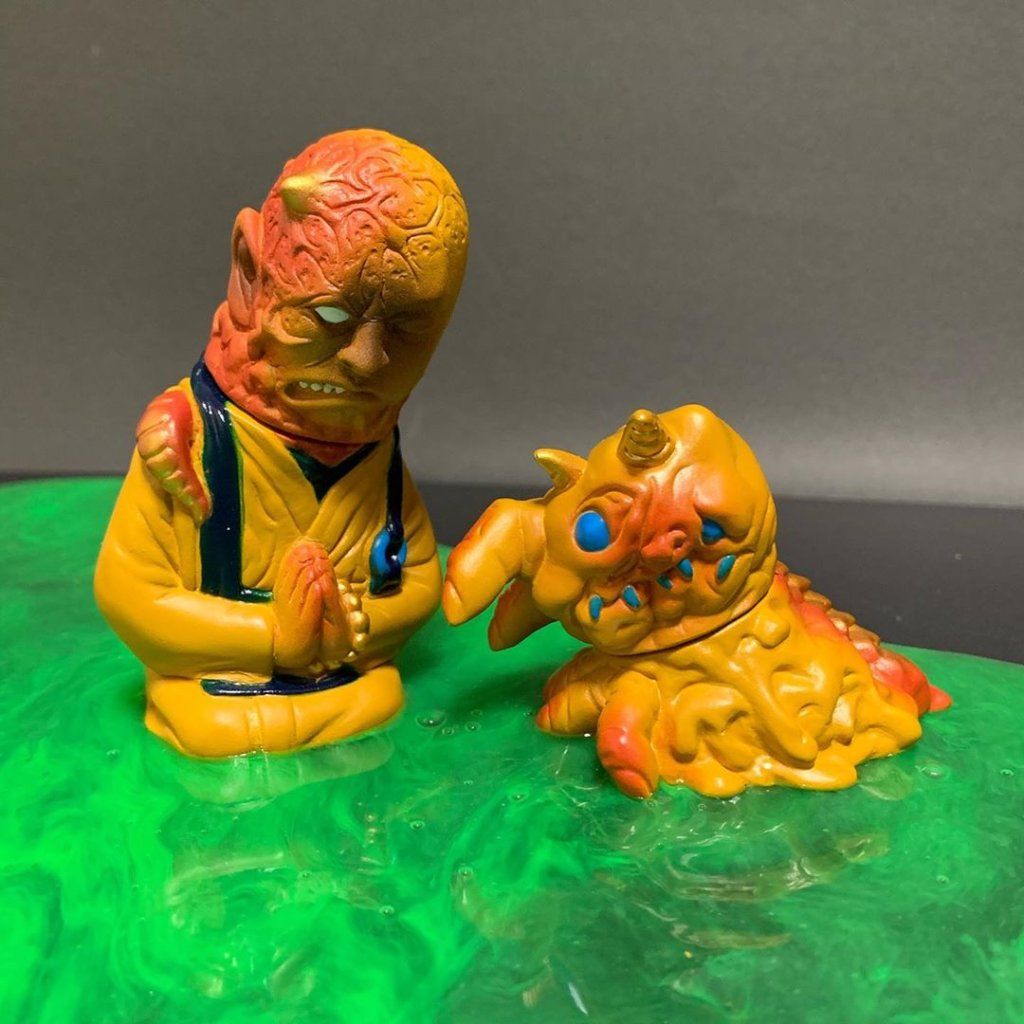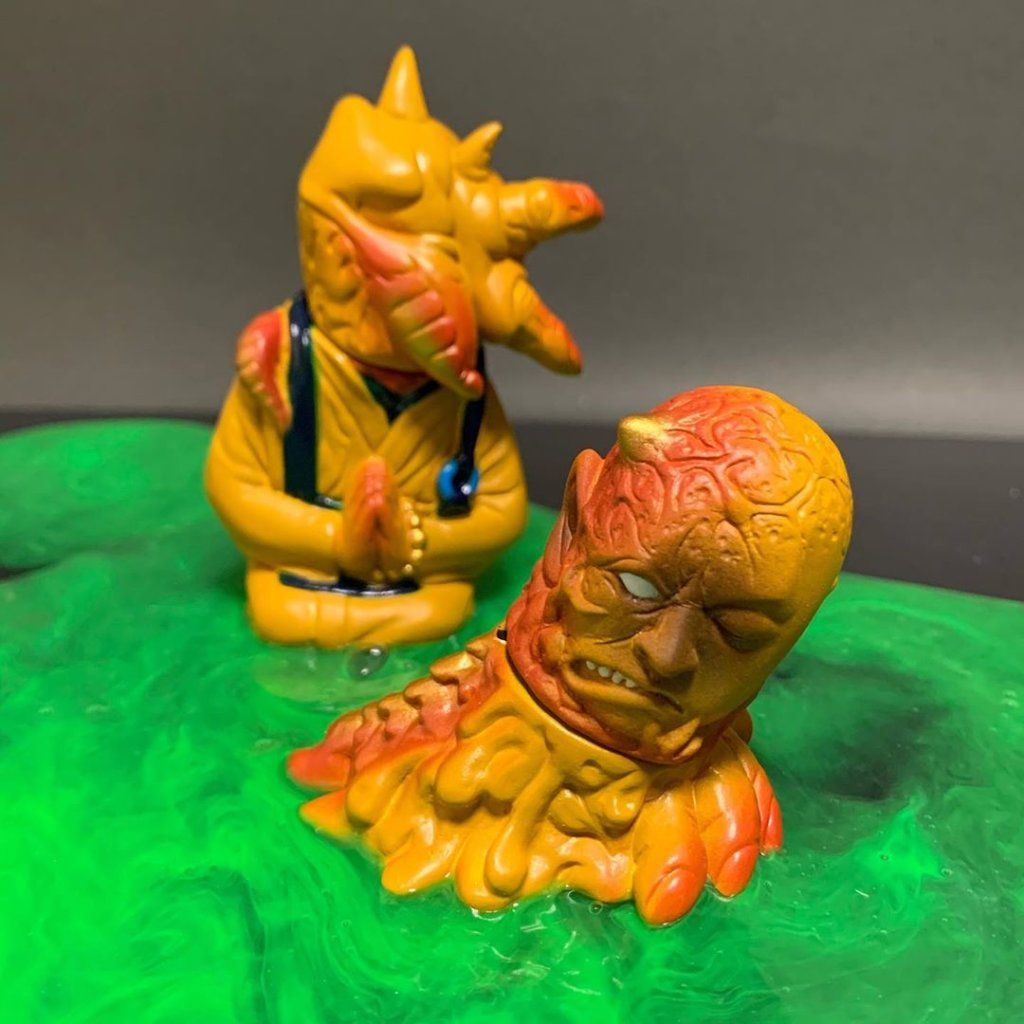 The Oni Parasite stands 45mm tall and Bozu 80mm tall. Both feature 1 point of articulation.
Priced at 60usd per set. You can order directly via DM on Instagram HERE.