Visual artist, illustrator, and toy designer Singaporean based artist Winnie Yip (b.1993), under the alias of WINNIEYIPPIE last month linked up with our buddies at FLABSLAB to present to you all the FSOB Edition edition of Bubble Butt Girl. NOW with the weekend coming up, life would be a tad boring without more BBG right? Winnie is all set to take her BBG's out and wants you to join in the frolics! Check out the hot BBG 'P!NKI' (HOT PINK HAIR) and BBG 'BILY' (FLUORO GREEN HAIR) edition. its time to VOGUE and strike a pose.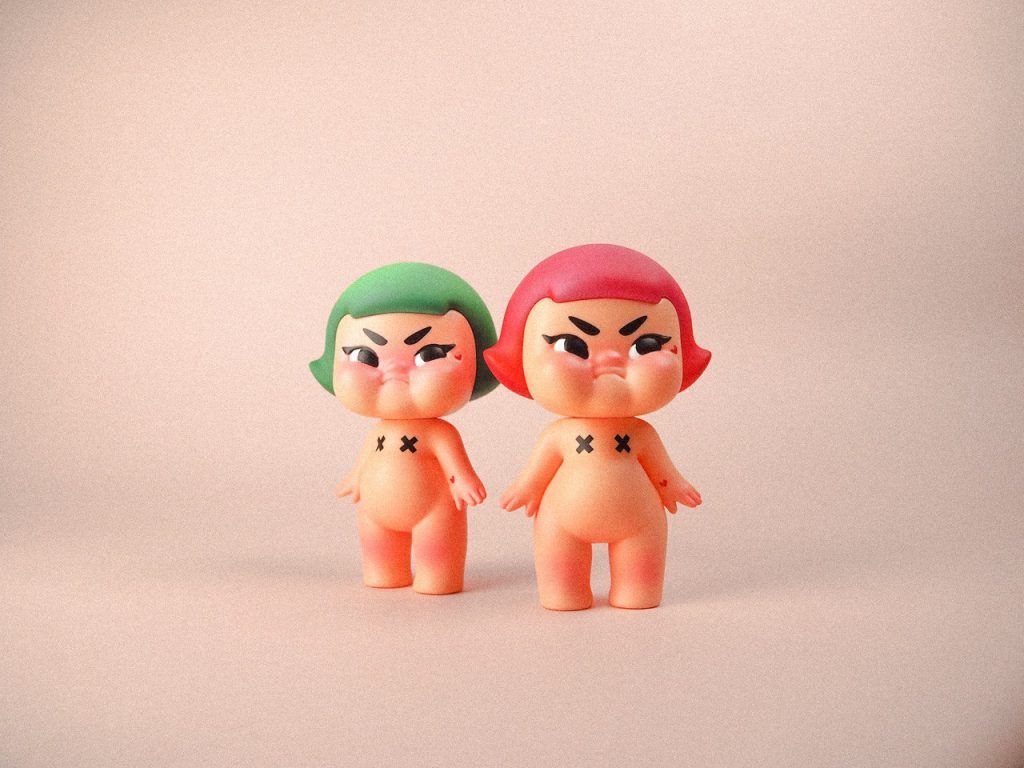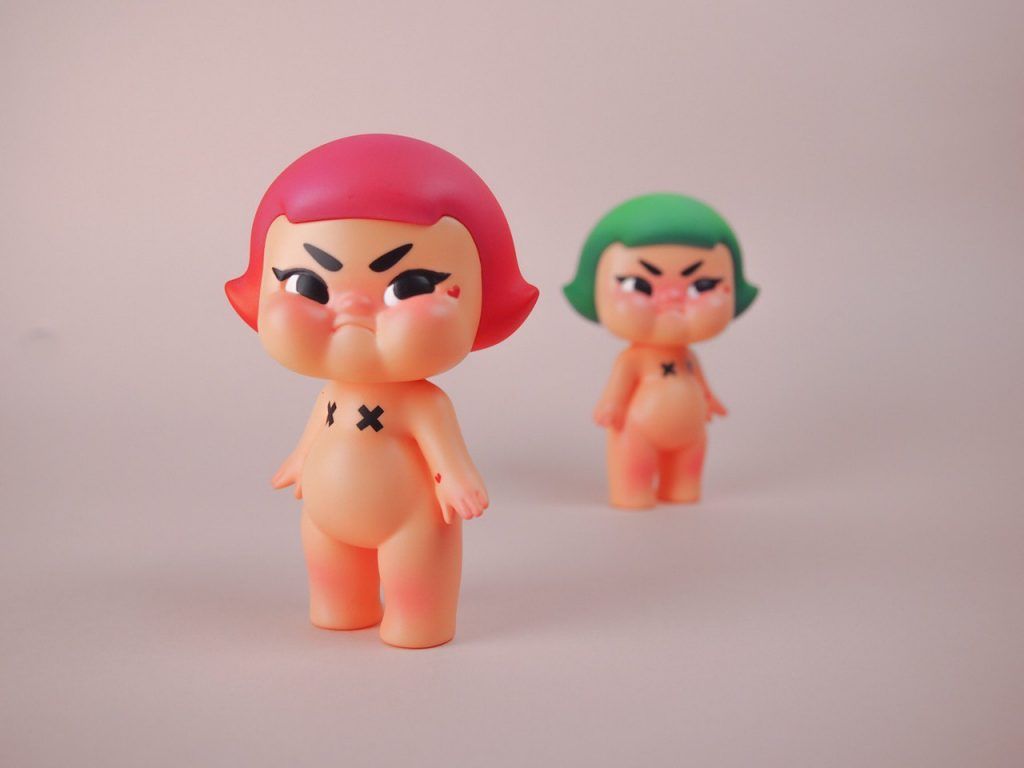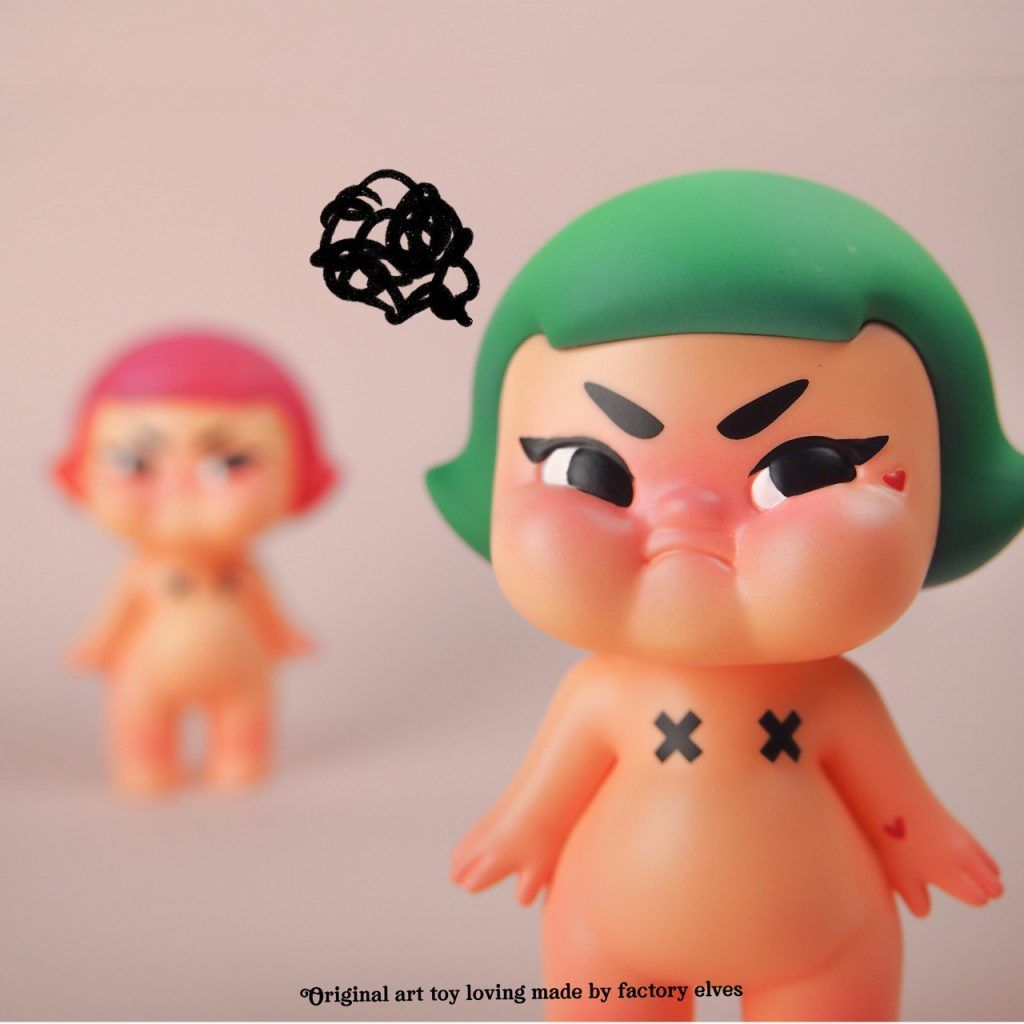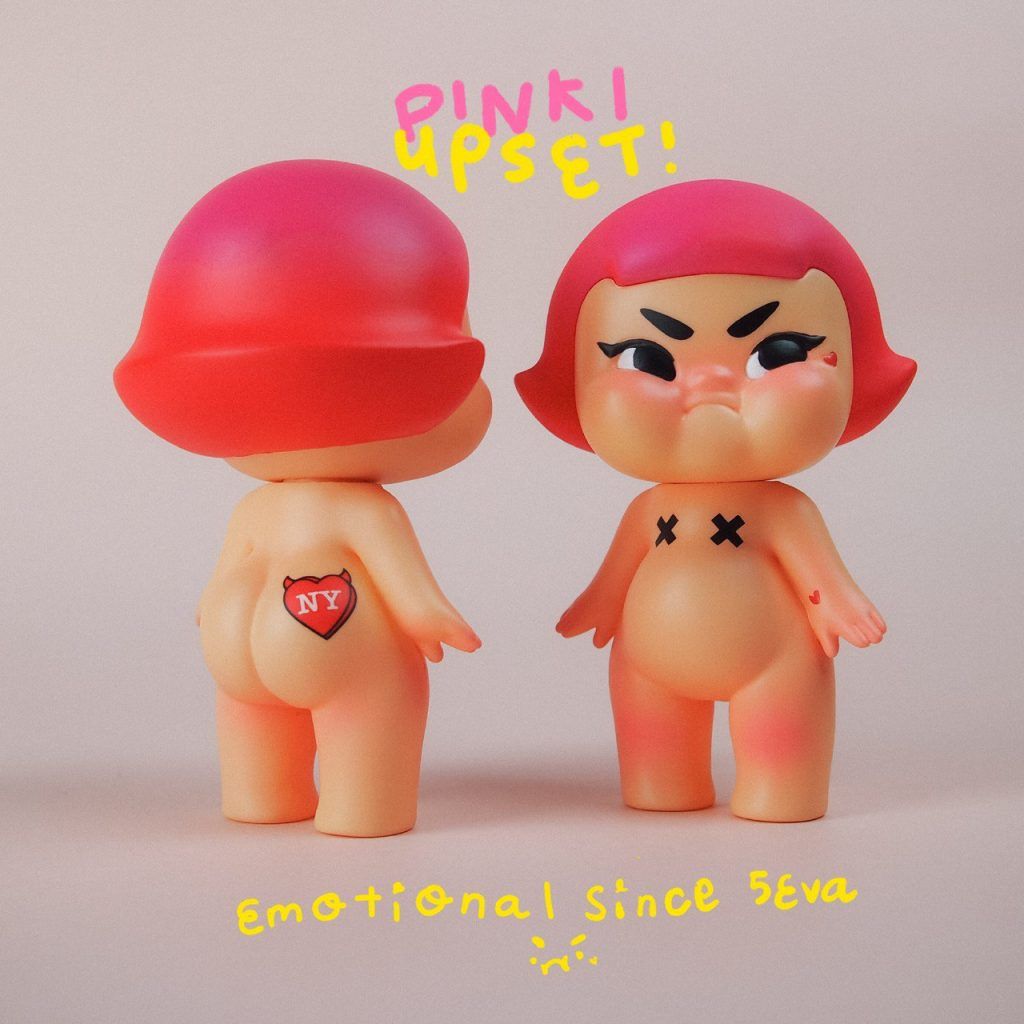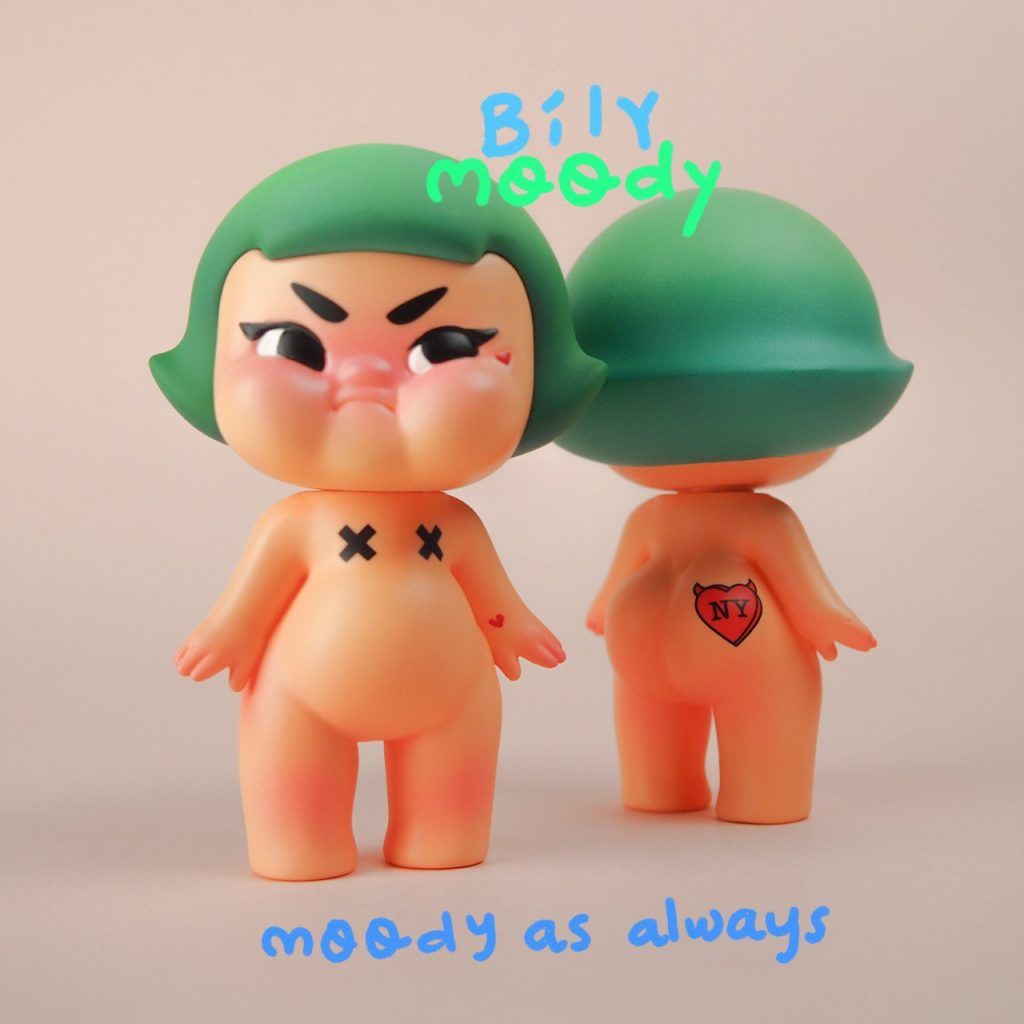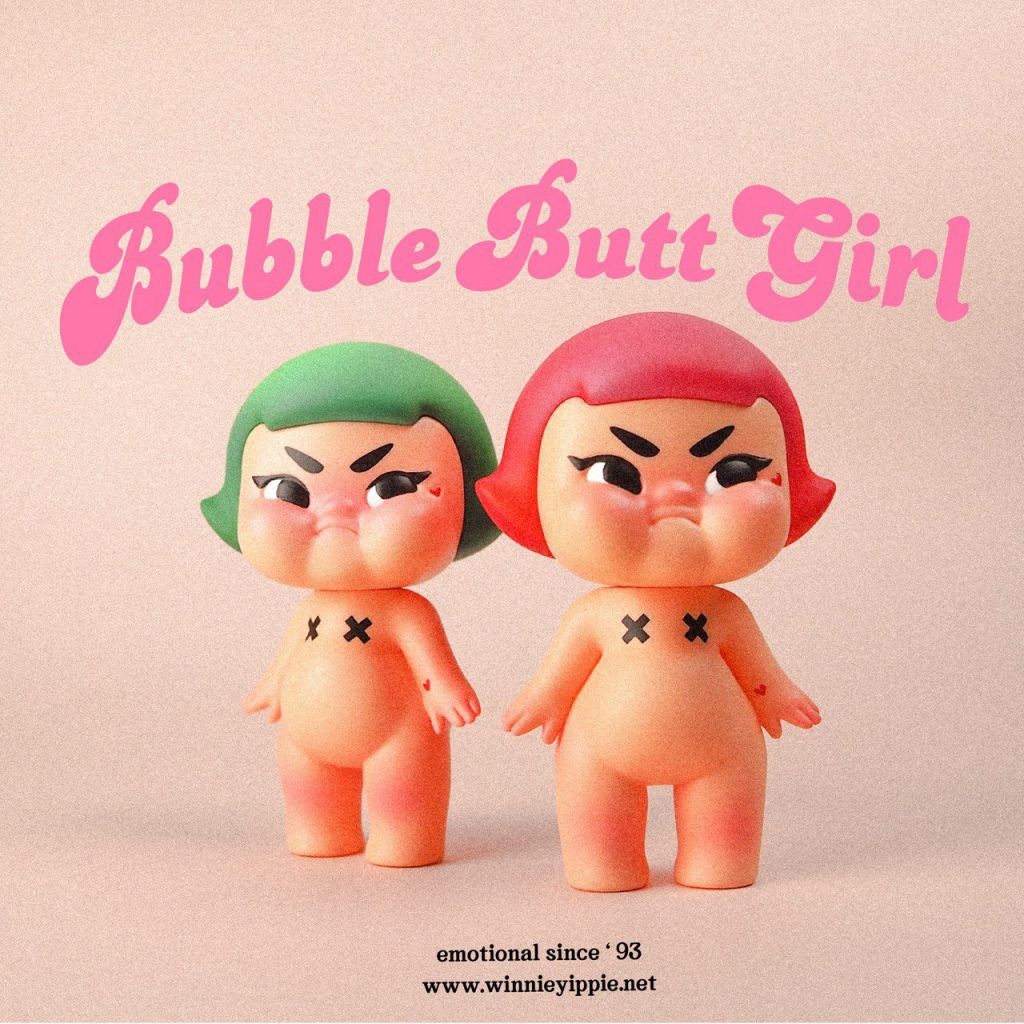 The creator behind this kawaii but angry, moody yet determined character name "Bubble Butt Girl" aka "BBG". Her works explore concepts relating to self-identity, vulnerability, relationships, and feelings. The artist often considers the character an image of herself trying to come to terms with the idea of coming of age. WINNIEYIPPIE presents to you Bubble Butt Girl LIFE IZ A MOOD (1st edition)
EVERY ANGRY PLASTIC CHILD YOU PURCHASE IS UNIQUE AND ONE OF ITS OWN.
Studio Hand-painted with love.
SOLID RESIN ART FIGURE.
BBG 'P!NKI' (HOT PINK HAIR)
BBG 'BILY' (FLUORO GREEN HAIR)
Total height: Approx 3.5inch (85mm)
WHEN: NOW until 11 October (2359 SGT)
SHOP: https://www.winnieyippie.net/
PRICE:
Each BBG – 55 USD (includes free worldwide shipping)
BBG Twin Set – 100 USD (includes free worldwide shipping)
*Bily is made especially for NEW YORK COMIC CON 2021.
NYCC ALLOCATION
5 SETS AVAIL FOR  NYCC 2021 
Booth 1479
– PLEASE NOTE –
Painstakingly assembled and painted by the elves that live in our air-conditioned closet.
estimated delivery: LATE NOV 2021 (subject to post-production)
FB: WINNIEYIPPIE IG: WINNIEYIPPIE TIKTOK: WINNIEYIPPIE.
You can get your daily Designer Toy fix from our TTC Mobile App. It's free too! FREE! Download on the iPhone or Android smartphones. Search for "The Toy Chronicle" and all your Designer Toy wishes will come true! Pretty much.