INSTINCTOY new character BAT LIQUID is ready for STGCC. Their are 2 types one flying and resting type (4 pieces wings) come in one set. You can replace two types of wings and also change angle of them.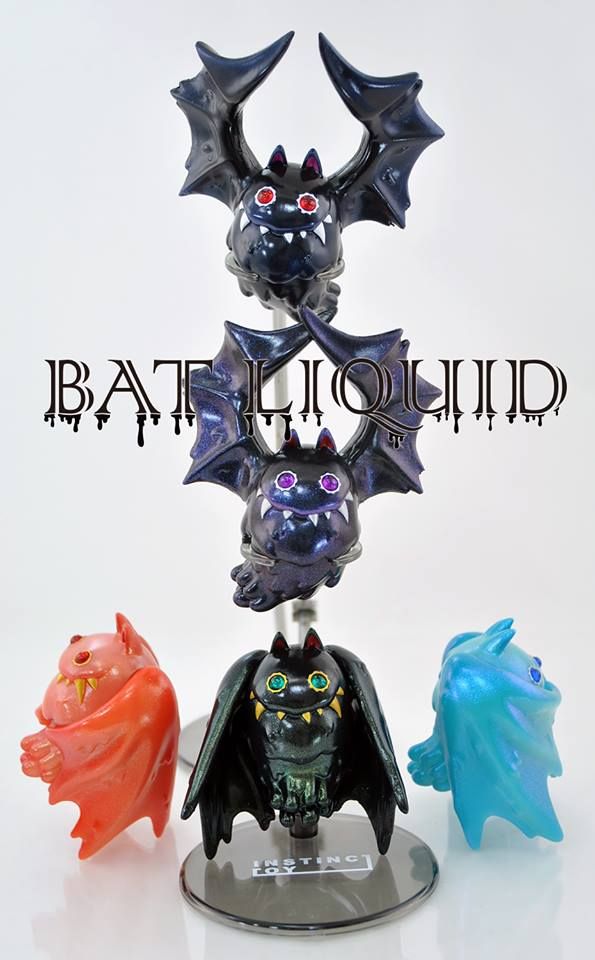 The lower half body could be turned in 360 degrees, you can enjoy the design from many angles. The resting type could make BAT LIQUID stands on the table and then one of INSTINCTOY stand is come with set too.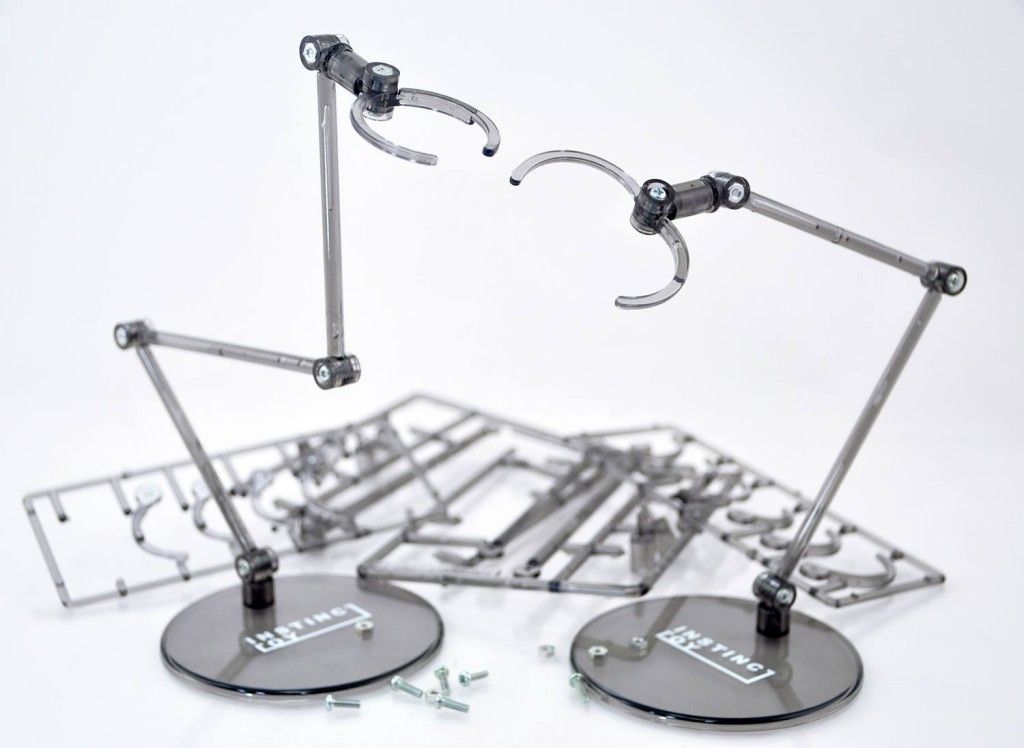 The stand that holds BAT LIQUID is clear so it makes it look like it is flying, great for toy photography too. Thanks to the INSTINCTOY 3D modeler has made this easy simple structure and have lots of fun although it has not many colours on the body but they will be planning many other colourways including GID!
[slider source="media: 29268,29267″ width="1000″ height="1200″ title="no"]
The articulation is a very nice touch and great to change up the display.
[slider source="media: 29273,29270,29271,29269,29272″ width="1000″ height="1200″ title="no"]
BAT LIQUID isn't the only vinyl toy to be released at STGCC, many more will be released and we will give you an update later on in the week as final preparations are underway, so stay tuned.
They will be released at STGCC (Singapore) and TTF (Taiwan). The official sale will be in October 2015 with Halloween in mind.
For more info for STGCC head to http://www.singaporetgcc.com/.
Find INSTINCTOY Via Twitter , Facebook and Website