Flying in all the way from South Korea to USA is Rato Kim's exclusive "Bad Cat" for Circus Posterus at Designer Con! The first reveal of Dcon Exclusives from Circus Posterus. Nice to see Rato's have the new pose and those back feet made us purr like a cat (don't judge us) Catfights might happen as only 13 are ever made and only at Dcon.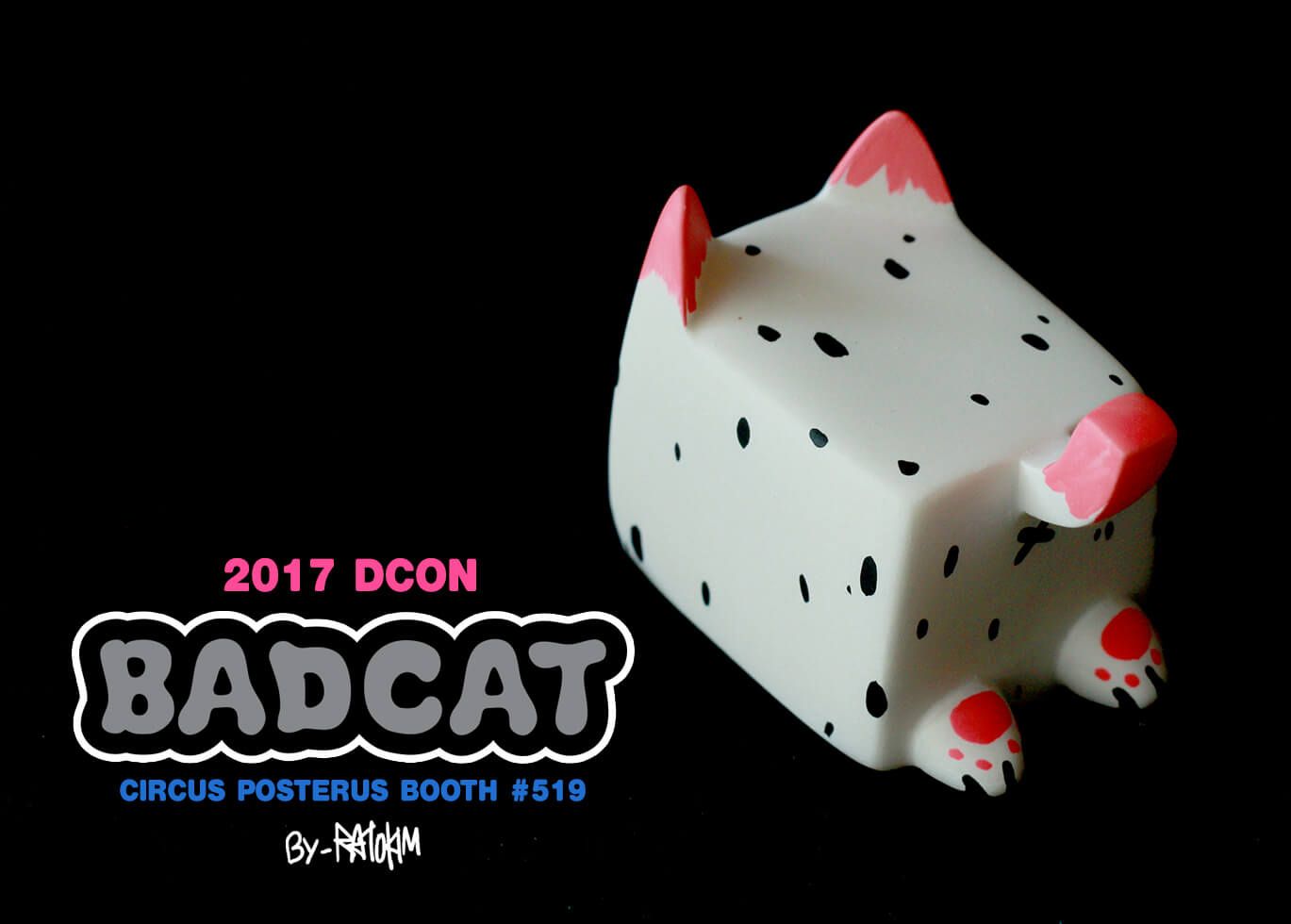 Find Badcat and MORE at Circus Posterus booth #519.
Don't forget the Sofubi Breadcat has been released.
And that's not all, Rato has updated her Etsy store too filled with more Breadcat and Boxcat.
https://www.etsy.com/uk/shop/RatoKimTOY
Need a review of the soft vinyl edition Breadcat? Check our Facebook LIVE stream below.

Why not take a read of our interview and a little behind the scenes with the artist behind Breadcat  
HERE 
in our TTC Talks to Rato Kim.
Don't forget to check out Rato Kim on Facebook & Instagram too!