You guys wanted him, now it's your turn and chance! time to Lock your doors as Bad Boy Jack by Grindhouse Toy is causing havoc! The lads from Grindhouse Toy presents the first from American Most Wanted series. Grindhouse addition to horror and vintage toys has transcended into the making of Bad Boy Jack. TODAY you could be a lucky winner and be one of the first to own Bad Boy Jack, well that's if you can handle him. We saw him at DesignerCon last weekend and boy we had nightmares ever since, HA. Today Grindhouse Toy x HappFactory are offering at Lotto entry release! Below the LIVE stream where you can check him out.
Country roads, take me home
To the place I belong
Meet some victims , make them listen
One by one , straight to Hell !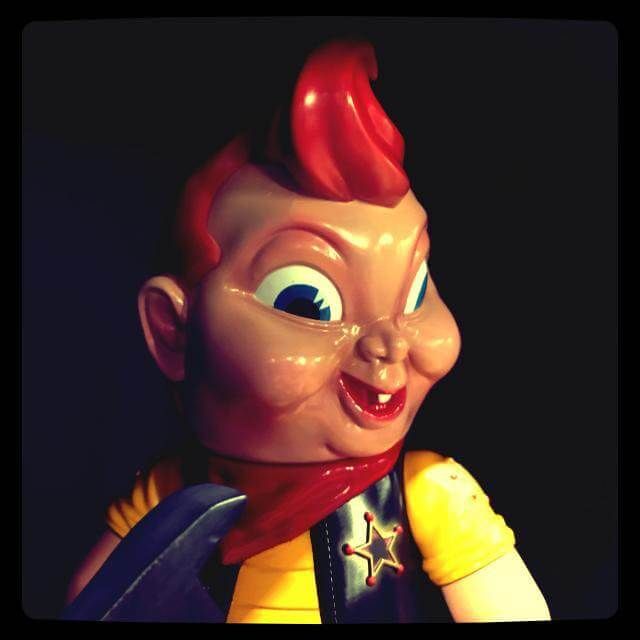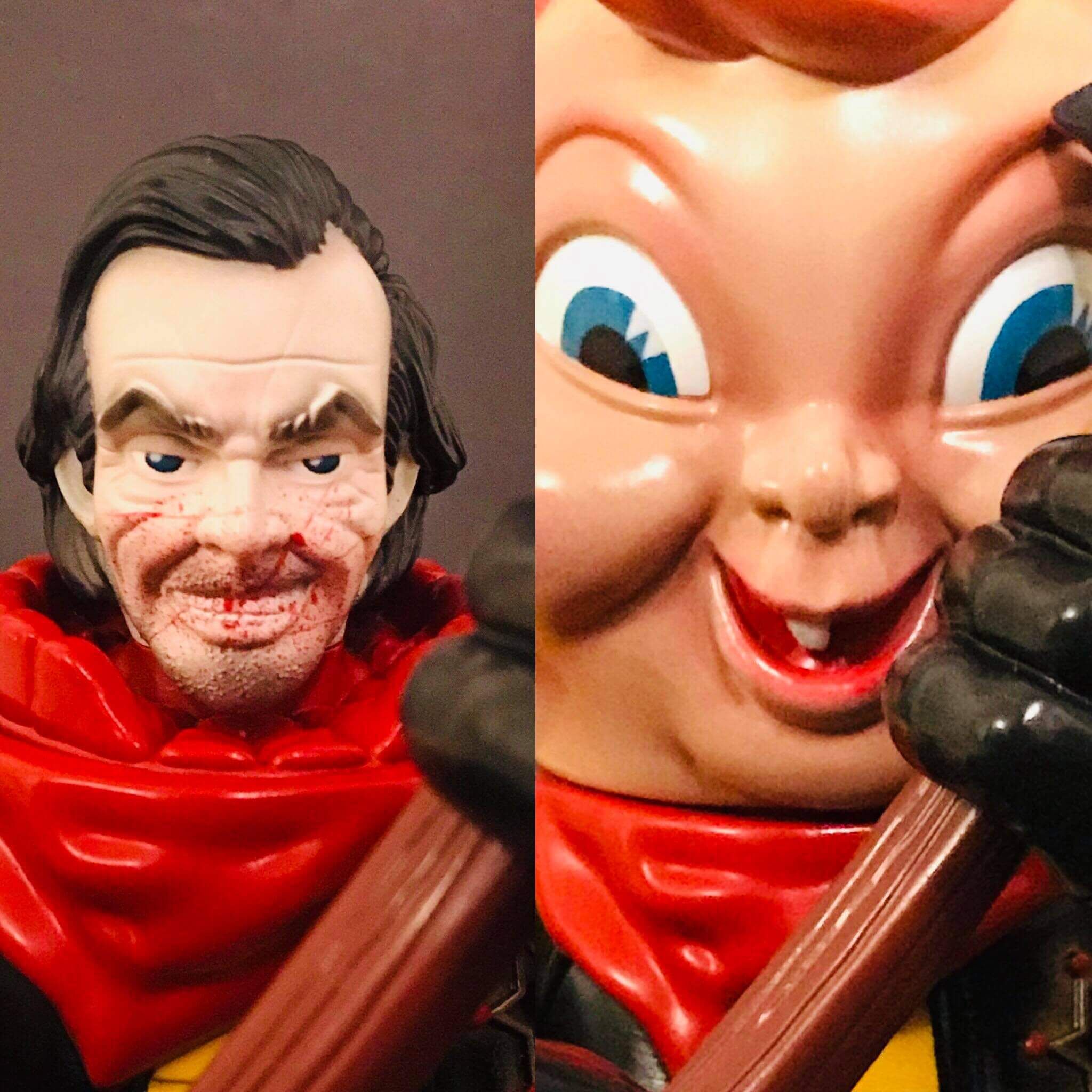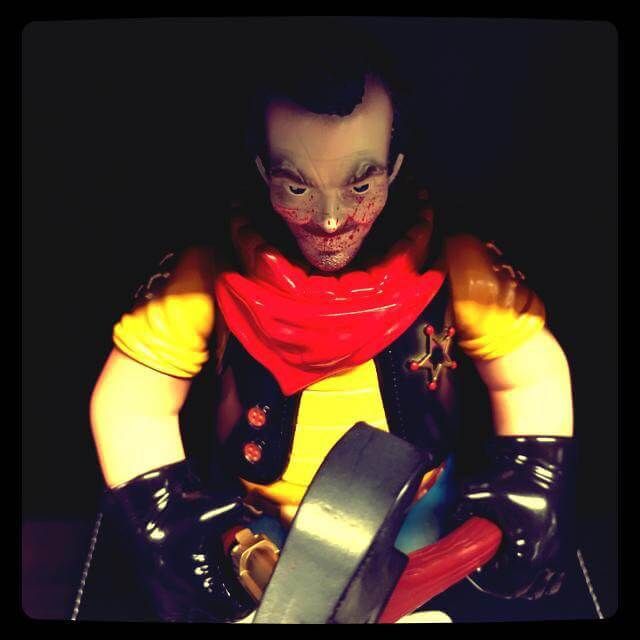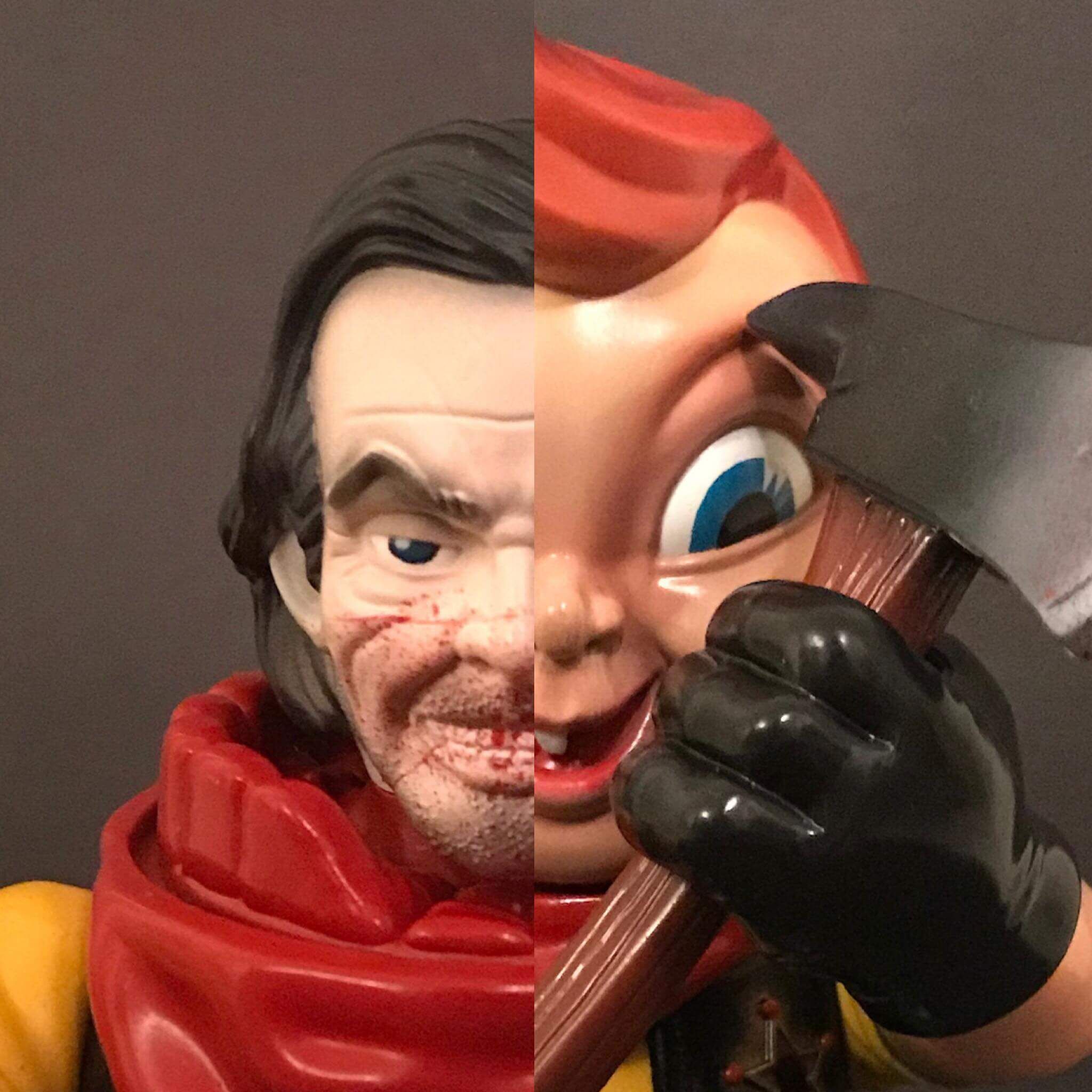 GRINDHOUSE TOY Now Proudly Presents their first soft vinyl toy figure ( under America's Most Wanted Series ) :- BAD BOY JACK ( 27 cm height )
Lottery Sales will start from 23 Nov 2018 to  the end of 25 Nov 2018 ( Hong Kong time )! Winner will be informed by 27 Nov 2018.  Toys will be shipped out by the latest 1 Dec 2018.
Price is:
PayPal – US$170 plus US$30 shipping ( e-express with tracking number )
Figure will come with
1) A hunting gun
2) A bloody axe
3) A hamburger hand
Raffle Info :
E-mail: [email protected]
1.Your name
2.Instagram/facebook name
3.Your country
4.Shipping address
5.Phone Number
6.PayPal
The results will be sent to winners by 27 Nov 2018 through email.  Winners qualification will be cancelled if there is no settlement within 3 days upon announcement.
Find Grindhouse Toy on Instagram and Facebook.
You can get your daily Designer Toy fix from our TTC Mobile App. It's free too! FREE! Download on the iPhone or Android smartphones. Search for "The Toy Chronicle" and all your Designer Toy wishes will come true! Pretty much.
Did we fail to mention IT's FREE.