Back in April, the folks at Might Jaxx teased us like a stripper! with their release/ pre-order of Alex Face's "Baby Rabbit" as they pulled the rabbit out of the hat by revealing in full their collaboration with Thai artist Alex Face! Yes, Mighty Jaxx brings Alex Face's art into an art collectable. It seems like years since we've seen an art toy from Alex Face and it looks like we won't have to wait too long to get hold of one. Fast forward to the present day and Baby Rabbit is BACK in BLACK! Over the weekend BTS attendees had the chance to cop them and this weekend its your turn.
A curious baby, the brainchild of Thai graffiti artist Alex Face, is a familiar face on many streets in Thailand and Southeast Asia. This lovable little boy, often clad in fluffy animal costumes, can be found doing all sorts of things – from cleaning up the beach to meditating to more 'adult' activities like smoking. But this undoubtedly adorable figure questions bigger things in life.- Mighty Jaxx

The character's name is Mardi, which in Thai means "To come with good things", and his creation was inspired by the daughter of Alex Face himself. In an interview, Alex described, "The first time I saw her she looked angry or worried". It made him think about why she looked like that and caused him to reflect on the life she had ahead. "I thought are you not happy to be my daughter? Are you not happy to be in the world?". These are hard-hitting questions for not only the artist, then a restless young father with an uncertain future, but also for every one of us. Perhaps Mardi helps us peer a little deeper into our own souls to find the truth that we all seek in our hearts.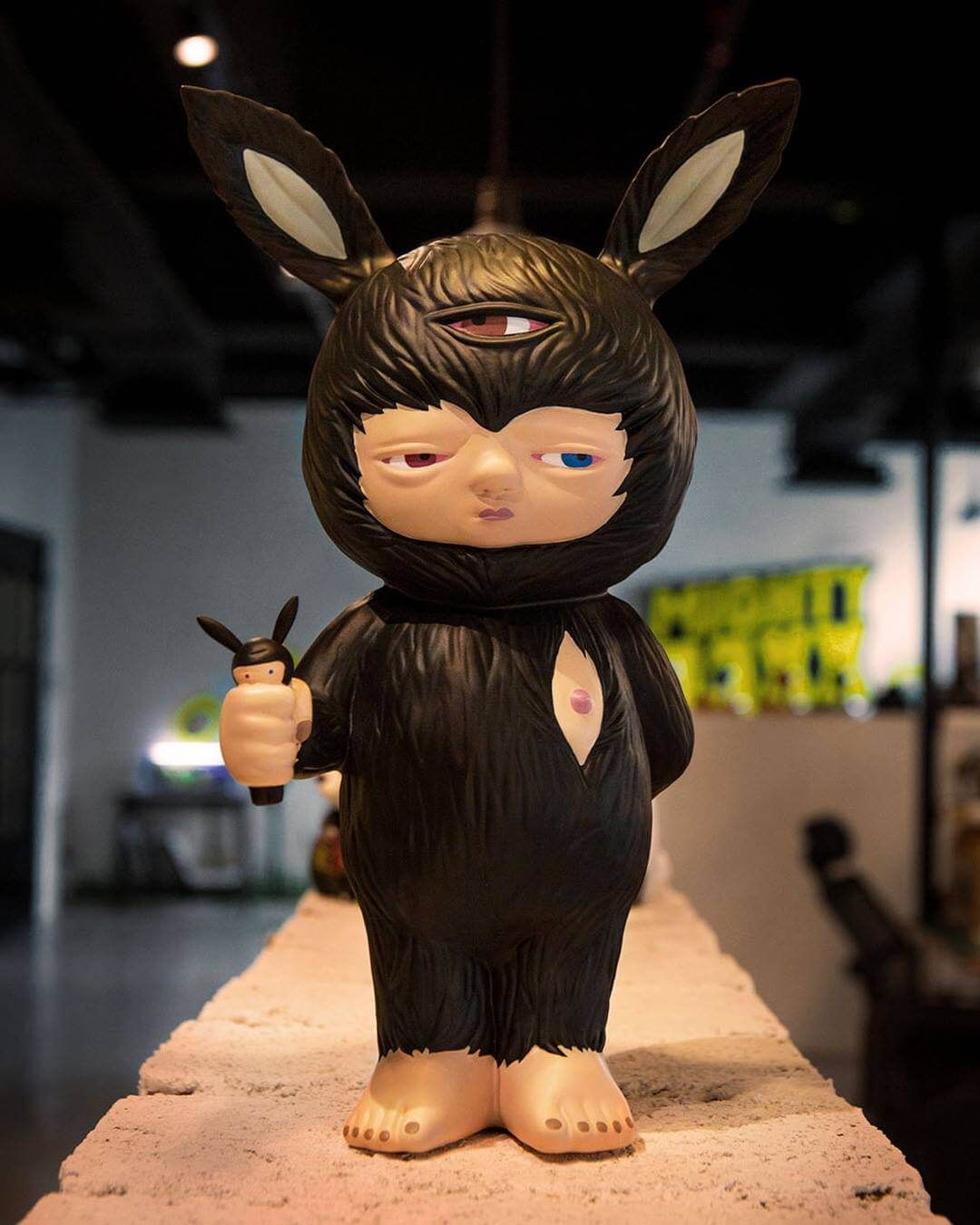 Alex Face x Mighty Jaxx brings you Baby Rabbit, a version of Mardi holding a tiny baby rabbit as an offer of peace and truce while concealing his inner anger and unhappiness.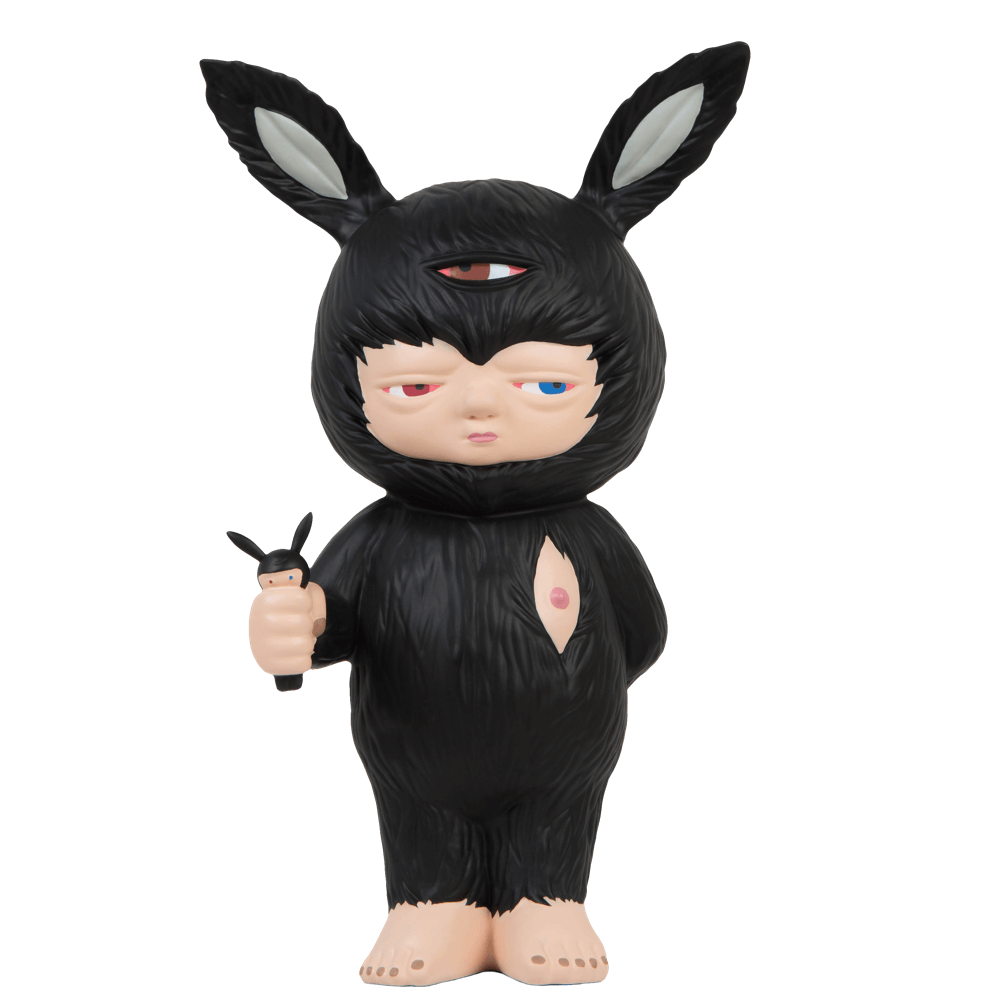 Pre-order releases on www.mightyjaxx.com on 15th Sept 10a.m. EDT (14 Sept for VIPs ranked Navigator and above). Limited Edition of 200 pcs only.
Find Alex Face on Instagram.
 If you want to get your Designer Toy news first, you should look to download our new TTC Mobile App. Designer Toy news direct to your smartphone. No dealing with social media algorithms.
IT's FREE.