Over the past few months, Kik St of Kik Toyz has been developing her new character and figure, Baby Quay has been born! And ready to poop rainbows as he's nearly ready for pre-order. Kik Toyz joins Taiwan's HELL TOY 1979 and Hong Kongs JPHB ART TOY to make this project happen and hopefully a soft vinyl edition in the near future. For now, Kik Toyz is giving you the first chance to own the resin version of Baby Quay.
Baby Quay is not satisfied from what mother gave him to wear.

No matter what unicorn costume colours she gave him, he still pissed off because he wants to wear Dinosaur, not Unicorn!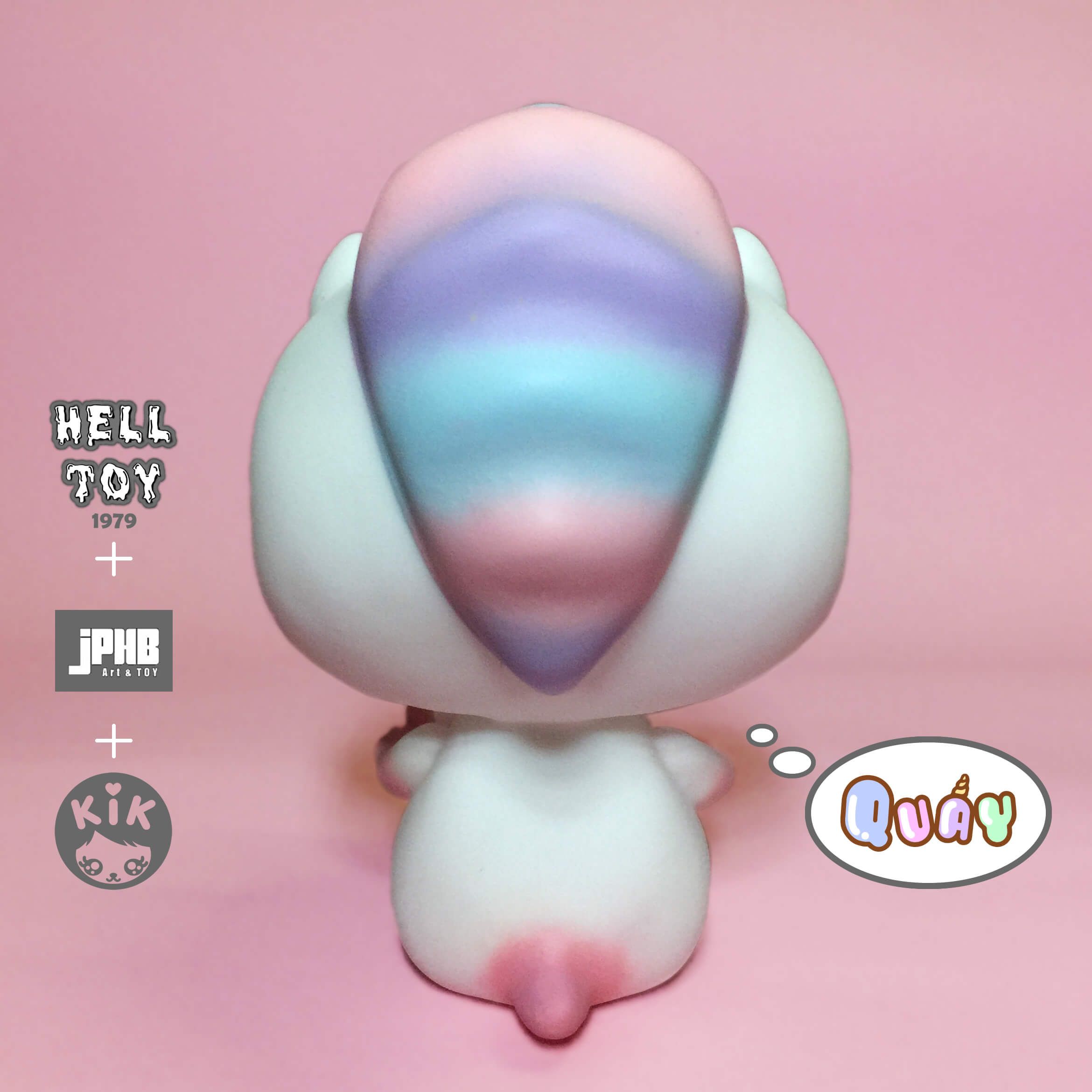 [box title="Important Details"]
Material: Resin, 100% Handmade
Height: 10 cm
Amount: 50 pcs (20 pcs will go to JPHB and HELL TOY)
Number: Number are run on the box (randomly)
WHEN: Wednesday 8th November 8.00 PM (UTC+07:00) Bangkok, Hanoi, Jakarta)
WHERE: Comment below the photo on 8th Nov via KiK Toyz Facebook HERE
Price: USD 55
Shipping: Register air mail, USD 20
[/box]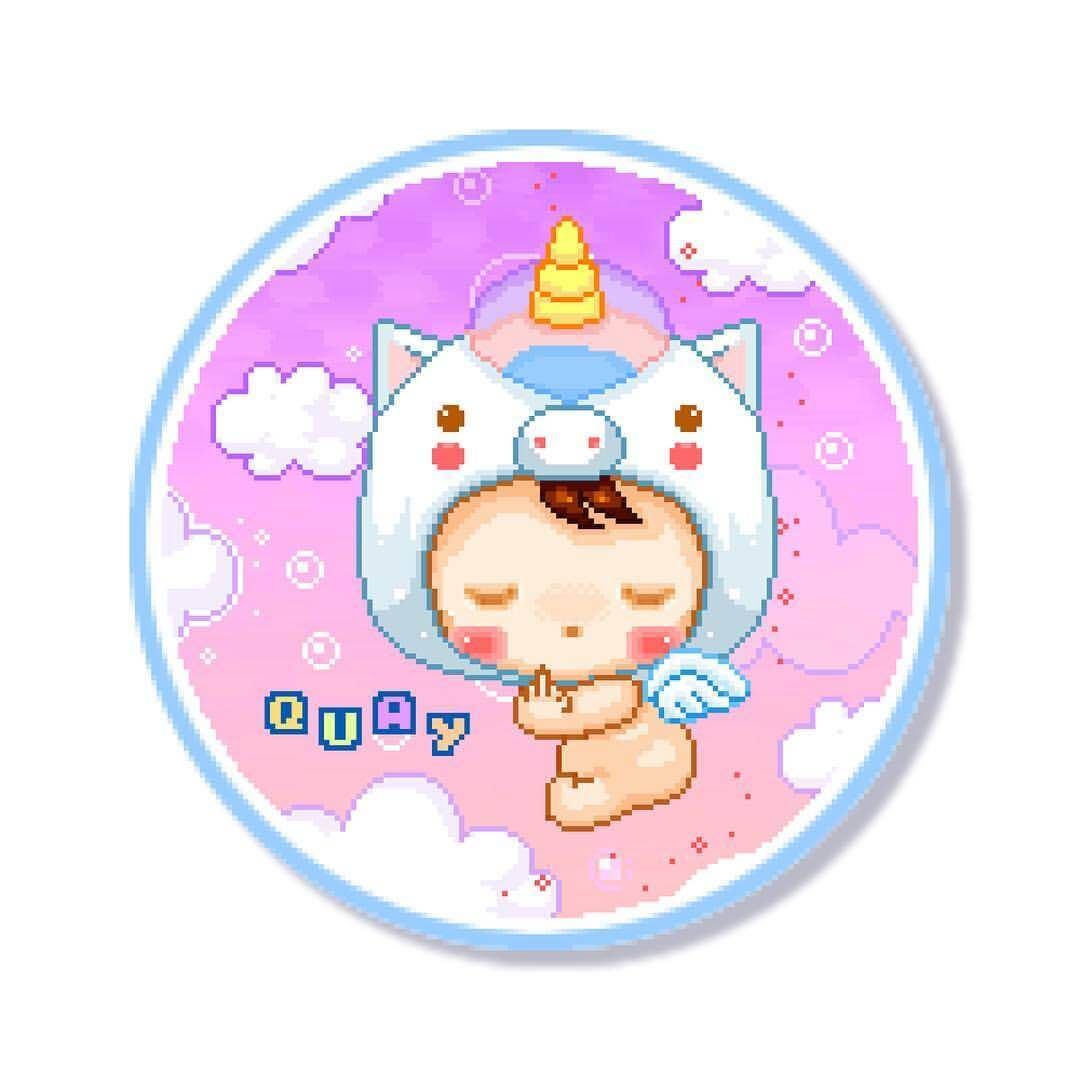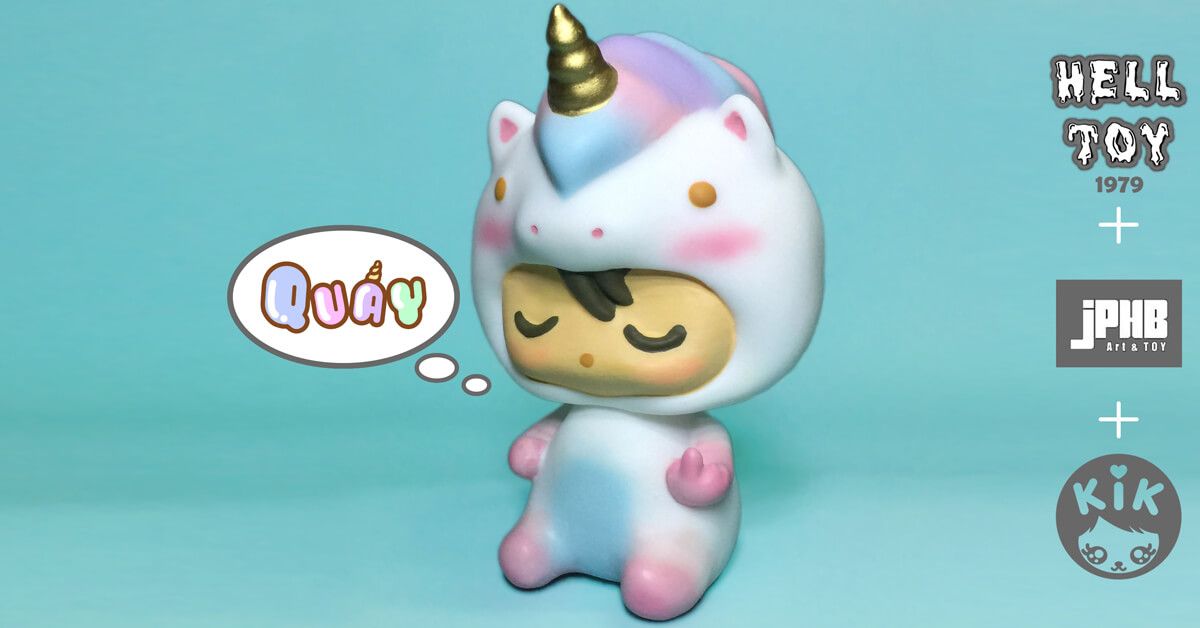 If you want to get your Designer Toy news first, you should look to download our new TTC Mobile App. Designer Toy news direct to your smartphone. No dealing with social media algorithms.
Follow Kik Toyz at Instagram, Facebook and www.etsy.com/shop/kkkiiikkk.