Atomic Alien Marbled Madness! Zectron's release of The Atomic Alien is finally here. The head sculpt was inspired by the radiated alien from a long lost(banned) episode of UltraSeven. Into made alien inspired vinyl figure with a classic kinda twist then this one should be up your ally, icing on the cake is the fact made with marbled vinyl colour so so no two figures are the same.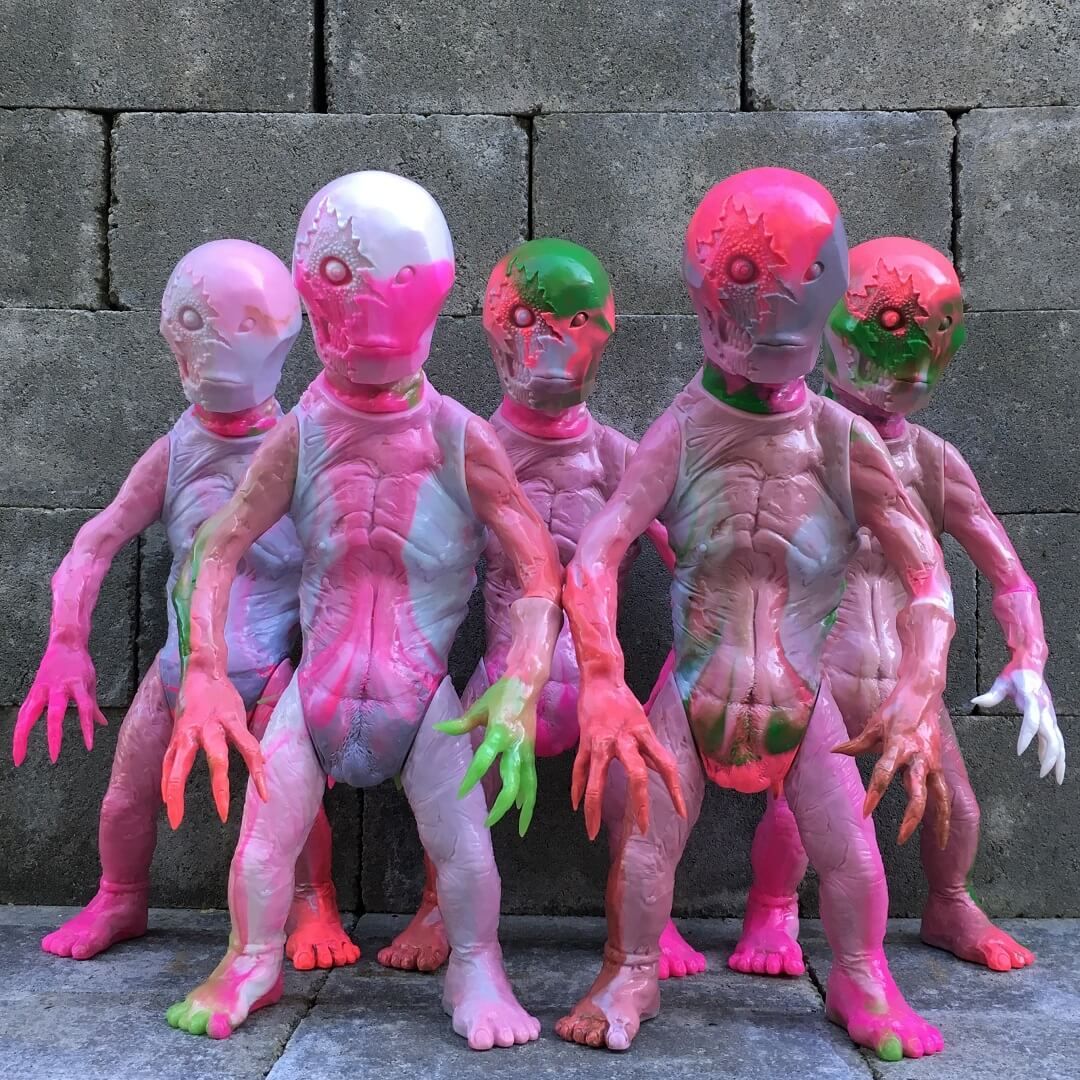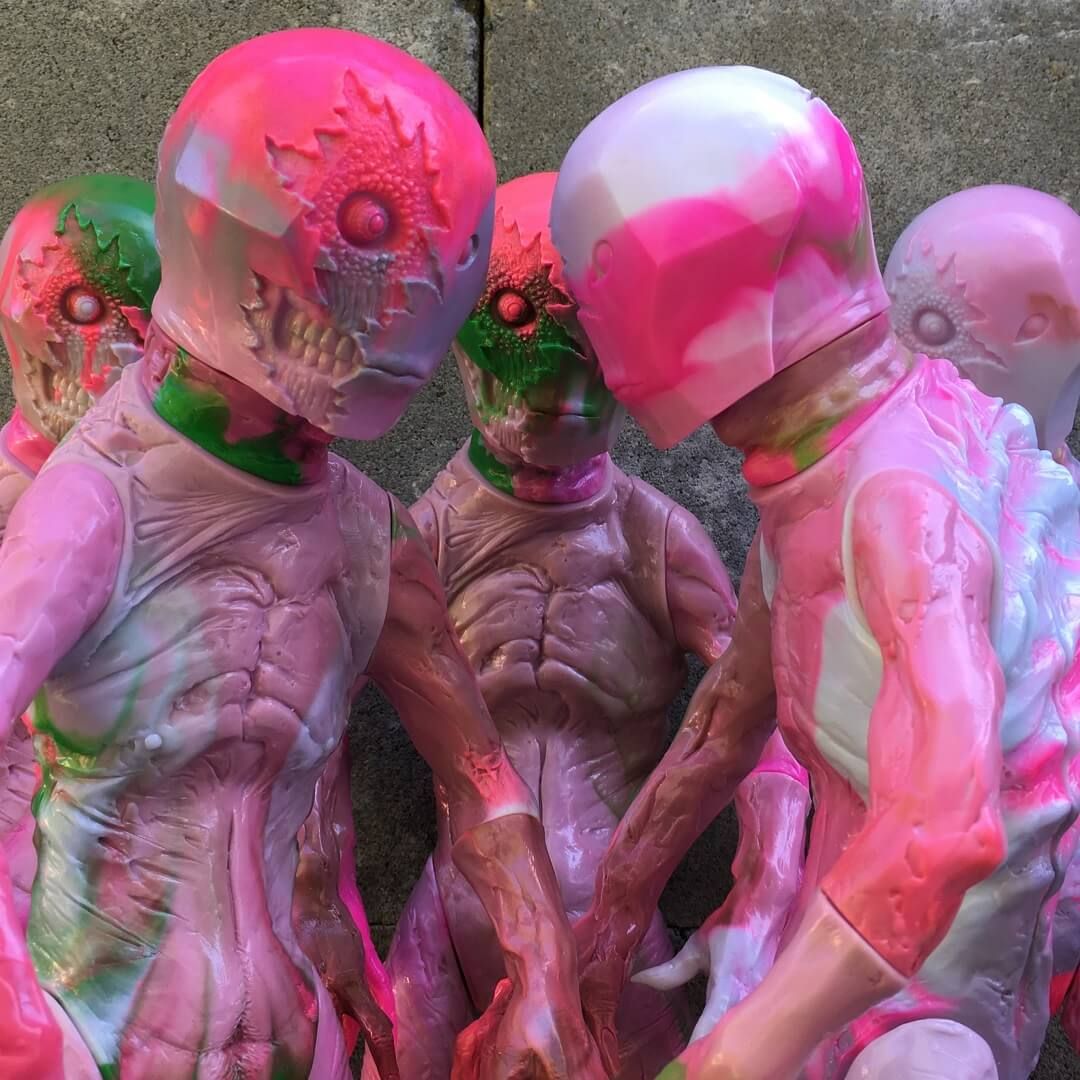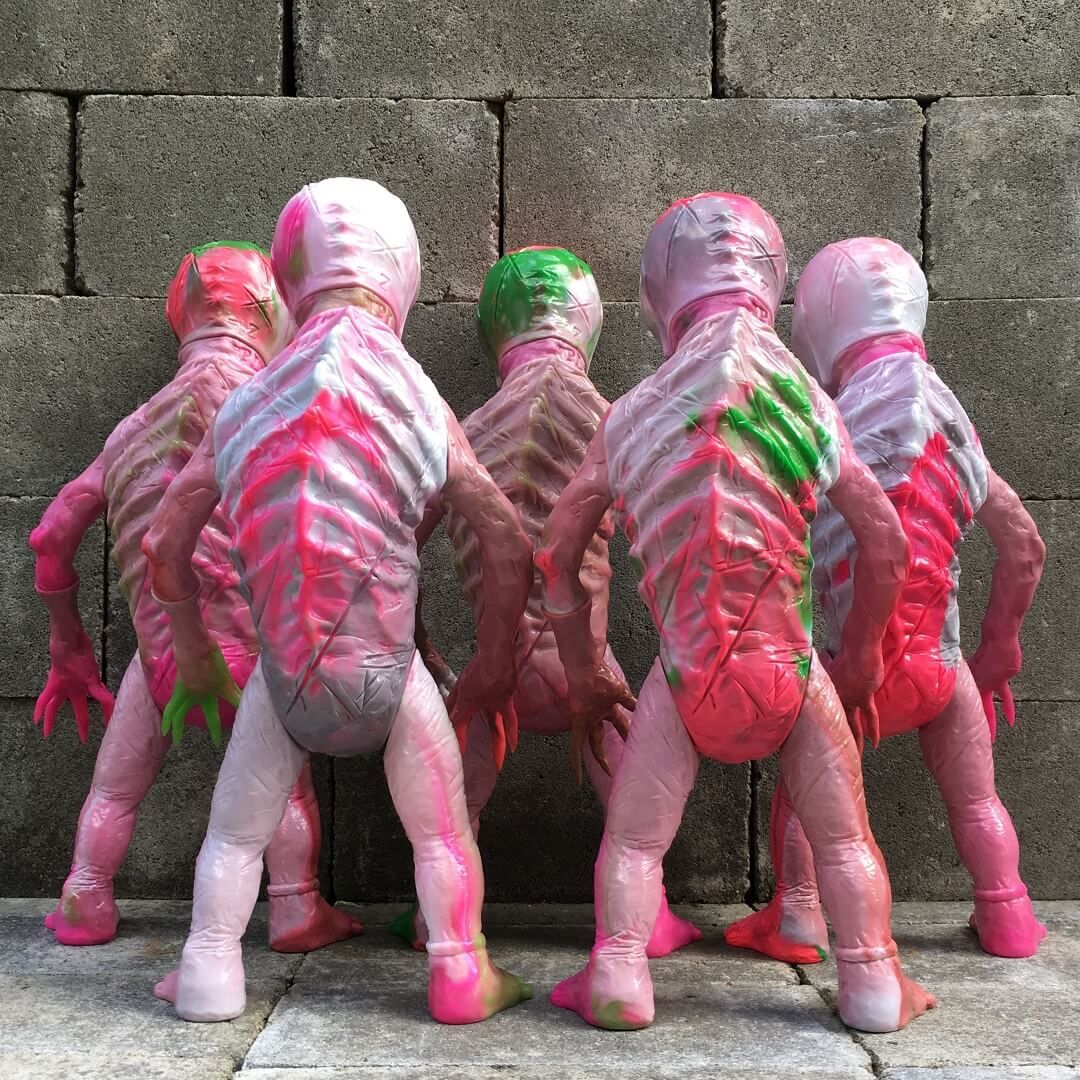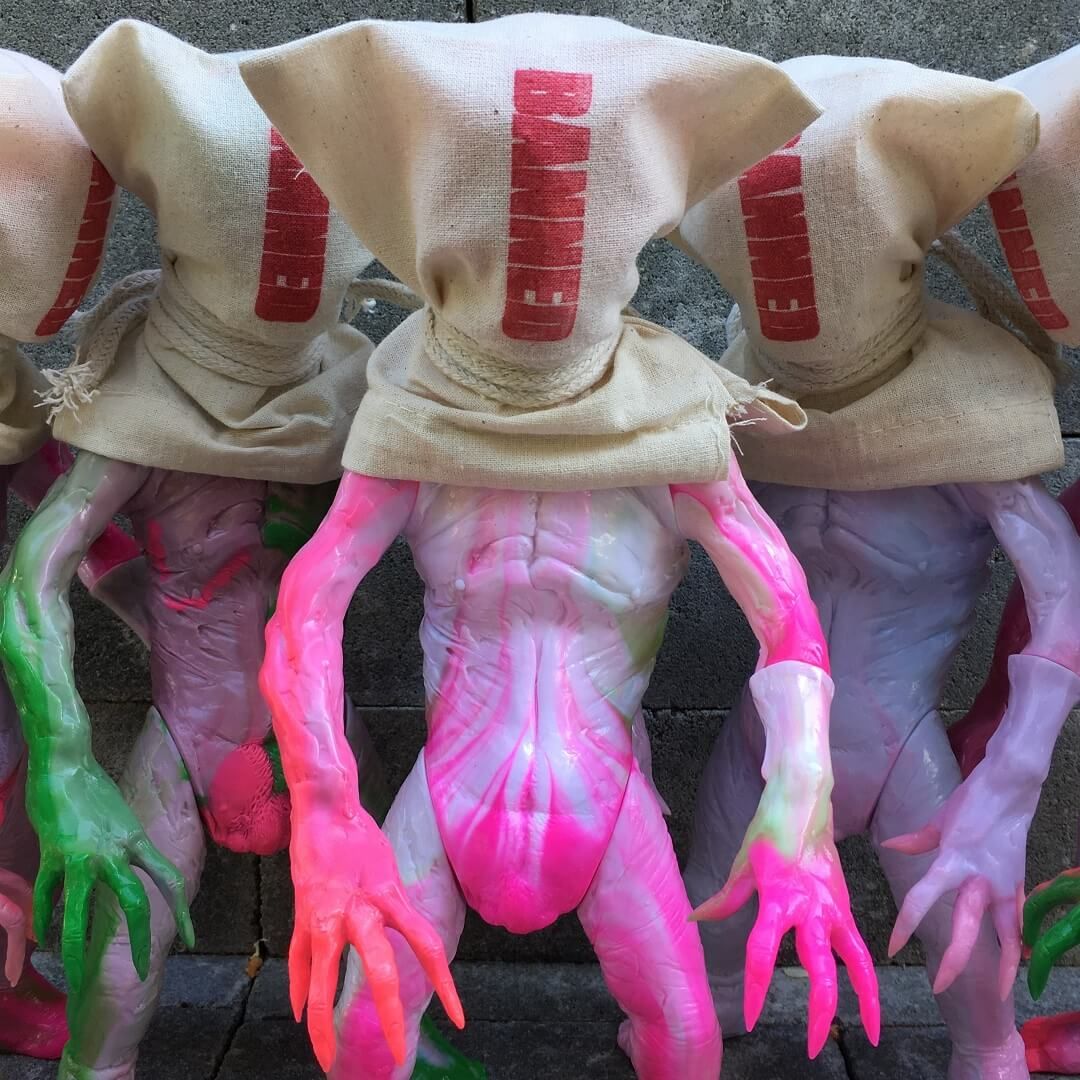 The entire figure was produced by Unbox Industries in a beautiful array of marbled vinyl colours and assembled as a mixed parts release so no two figures are alike.
The body was created by Papalemon
Each creature is over 12 inches tall and made of 8 vinyl parts. They will be sold blind bagged for only $90 dollars per figure. They will come bagged with a header, a hand stamped BANNED face cover, an exclusive vinyl sticker by Kotobuki_Man and a small handful of Atomic
Fireballs
WHEN: Dropping this Saturday at 12pm(NOON) PST in the littlerubberguys online shop http://littlerubberguys.storenvy.com/
While supplies last!
If you want to get your Designer Toy news first, you should look to download our new TTC Mobile App. Designer Toy news direct to your smartphone. No dealing with social media algorithms.
Find Zectron on Instagram.