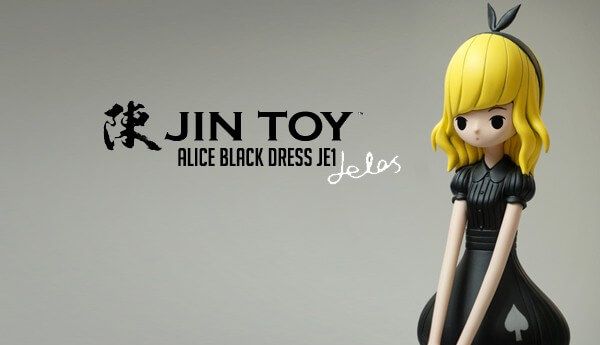 Korean power house JINTOY, Jin seok-won and Delos have a figure just released called Alice Black, this figure is a replica from a illustration and brought to life by JIN TOY and already gaining a lot of fuss in the east, so at TTC we do what we do best bring some toy goodness over to the west that has caught our eye. Hopefully not lost in translation. Standing at 22cm, Alice looks like a dark version of the famous Alice in wonderland.
"JIN TOY, as an toy studio, produce art toy, statue and action figure for adult collector.
We're proud that JIN TOY's art toys are designed and produced as work of art by professional
craftsmen to
satisfy a variety of cultural areas ranging from art, movies, animation to music."
[slider source="media: 19959,19960″ limit="100″ width="1200″ height="900″ title="no" speed="800″]
Priced at 250,000 WON (around £147) huge price for a figure but it does look like a flawless finish and production.