Some hocus pocus going on right now! MAGICly appearing in the WEST is Abiru Magic Arcade by Ari Abiru x 1983 Toys. More blind box goodness has arrived from Ari Abiru as they partner up with 1983 Toys once again. This time we see Abiru join the magical realm. Featuring twelve different designs with the possibility of a secret (chase) in some of the sets by random.
DIMENSIONS: 3 inches
MEDIUM: Vinyl/PVC
WHERE:
https://www.myplasticheart.com/ Use Code: LOVETTC for $10 off over $100 spent.
https://strangecattoys.com/ Use code StrangeTTC for 5% off everything except customs.
We first saw a glimpse of Abiru art toys at Taipei Toy Festival 2015 which you can check our live stream HERE. We fell in love with Abiru's resin figures and sadly missed out on the general releases but now all are online.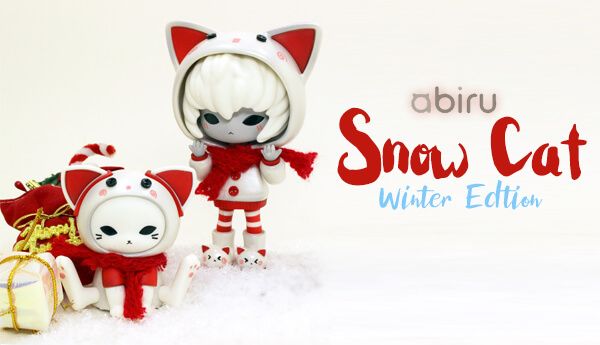 Buy them all at https://www.etsy.com/uk/shop/AbiruStore Find abiru on Instagram.
If you want to get your Designer Toy news first, you should look to download our new TTC Mobile App. Designer Toy news direct to your smartphone. No dealing with social media algorithms.