Sydney Australia based illustrator and artist Gerald  Leung of Brackmetal has gone from 2D into designer toys! and all set to rock your freaking collection as the highly anticipated release of the first version of A.M.O.K! He is best know for his character-driven illustration series, "Brutal Brackmetal," where he tirelessly creates/ recruits members for his ever-expanding fictional gang now GERALD is giving you the chance to be one of the crew and own the first edition. Terminator your fate has been decided! A.M.O.K has arrived!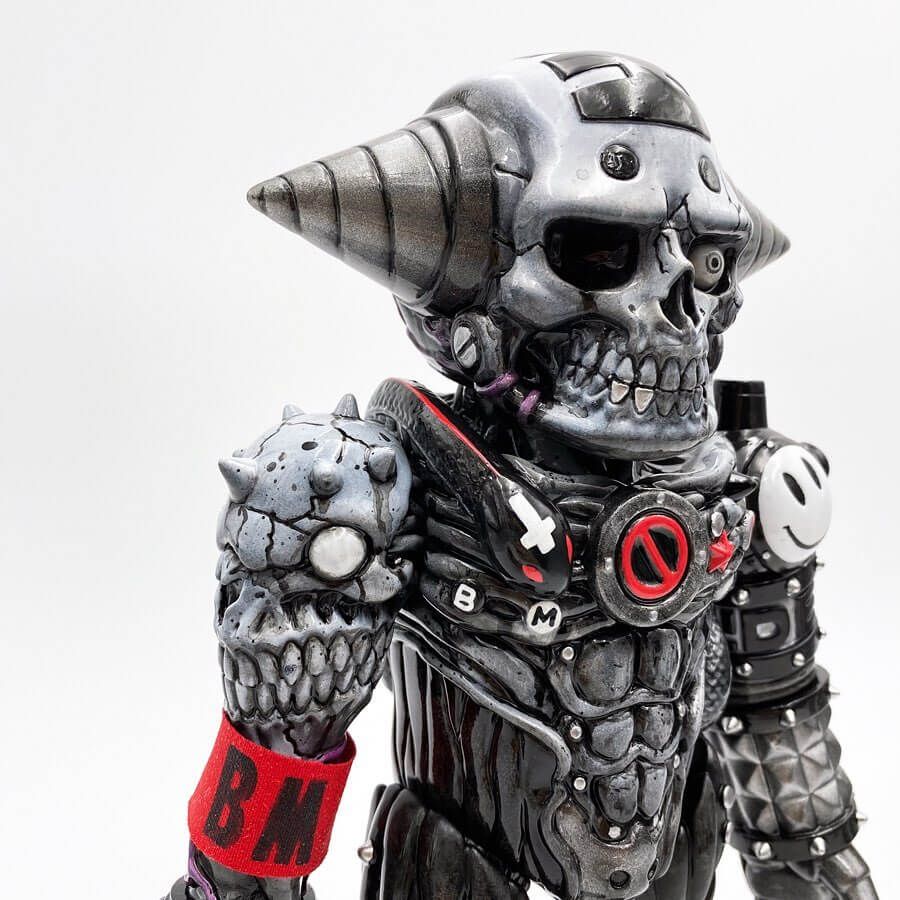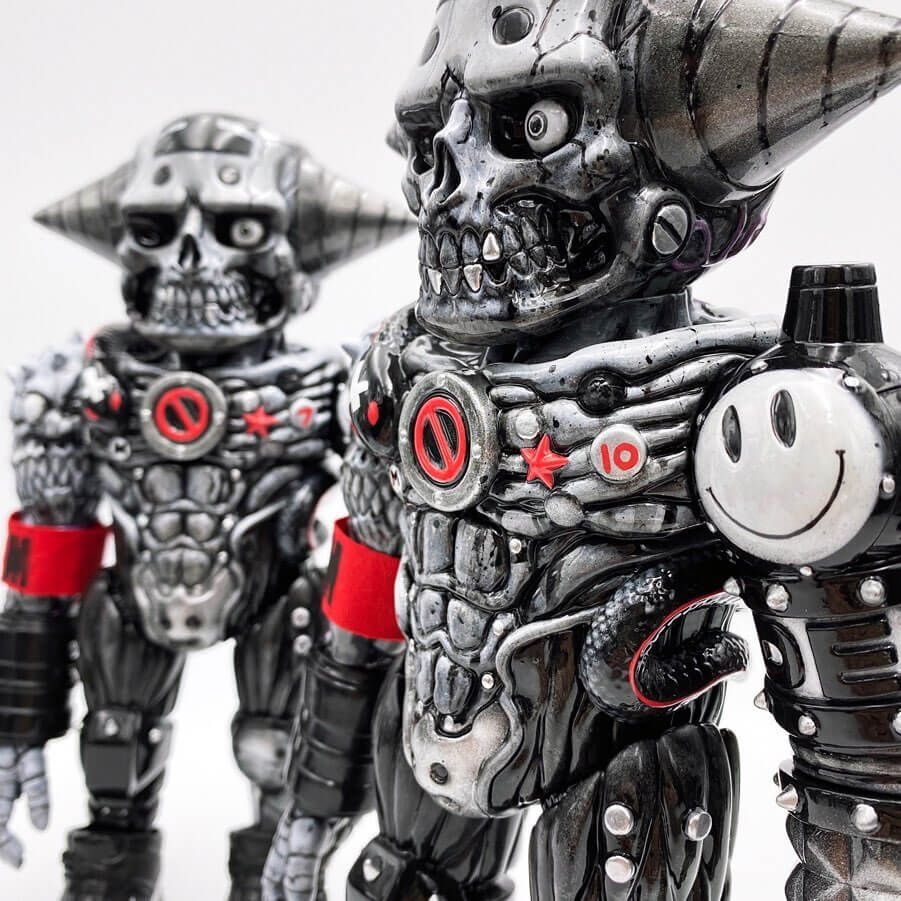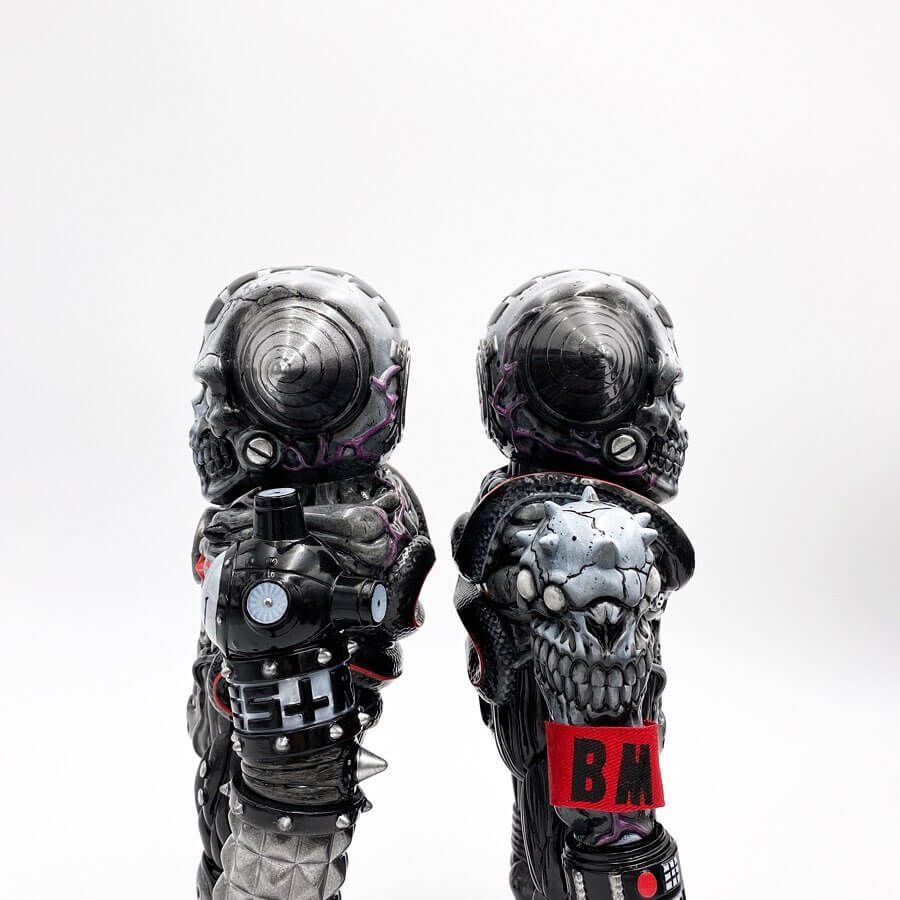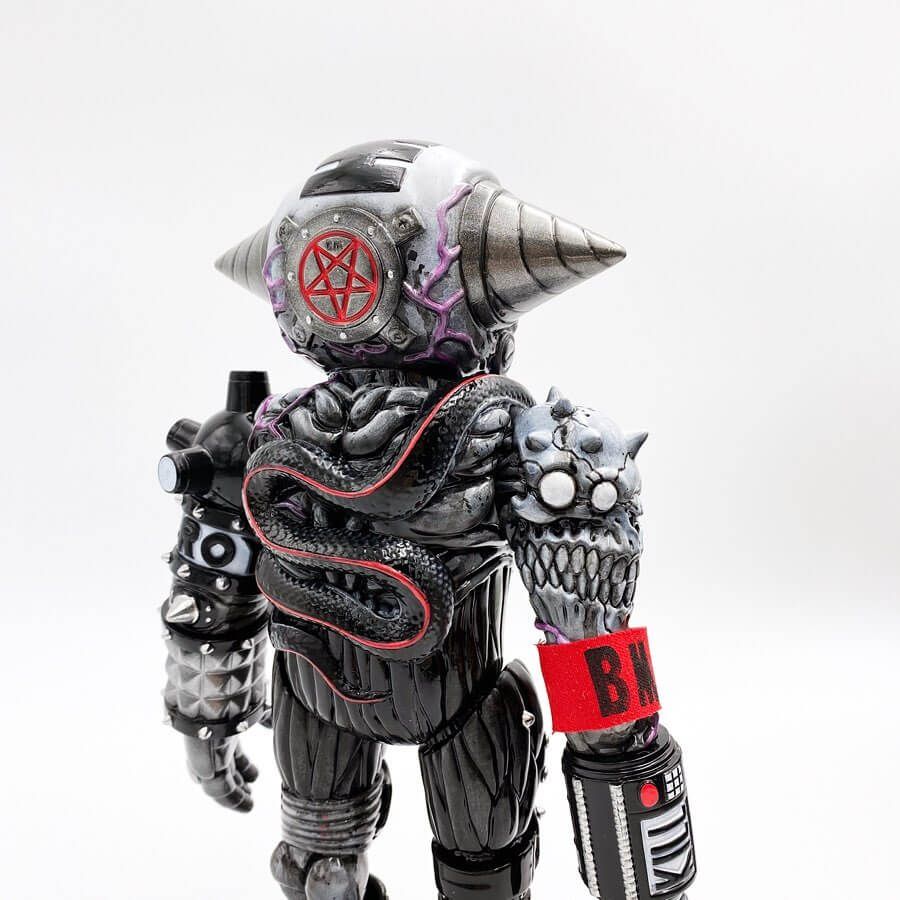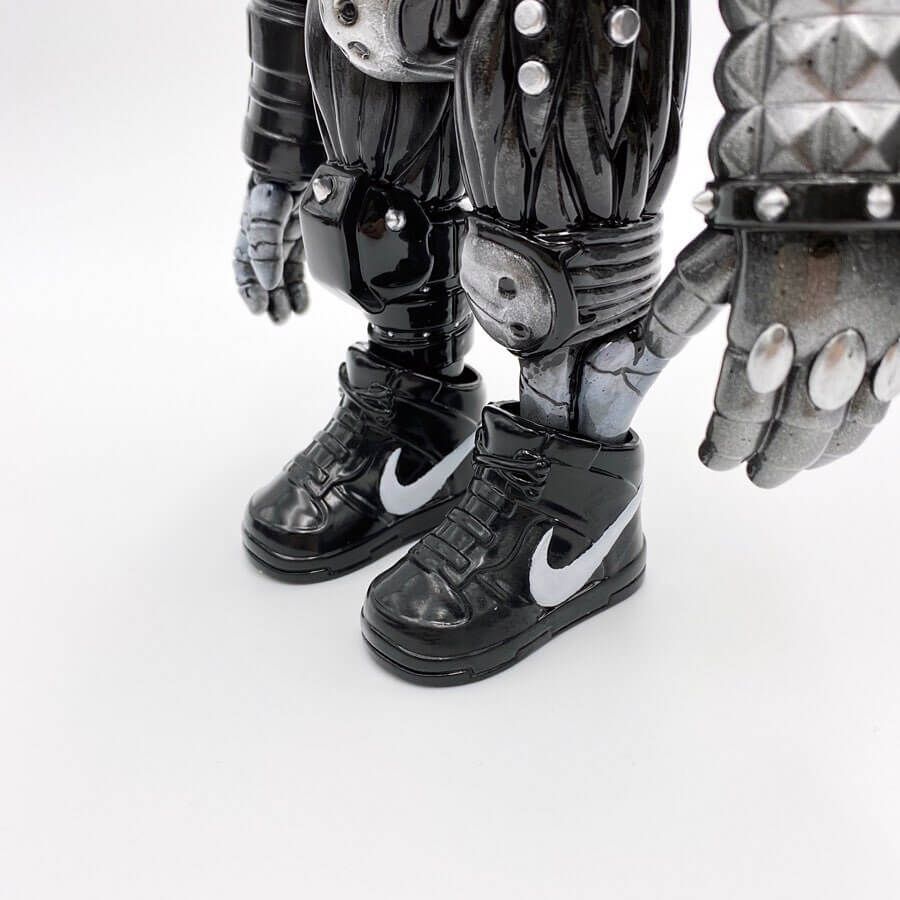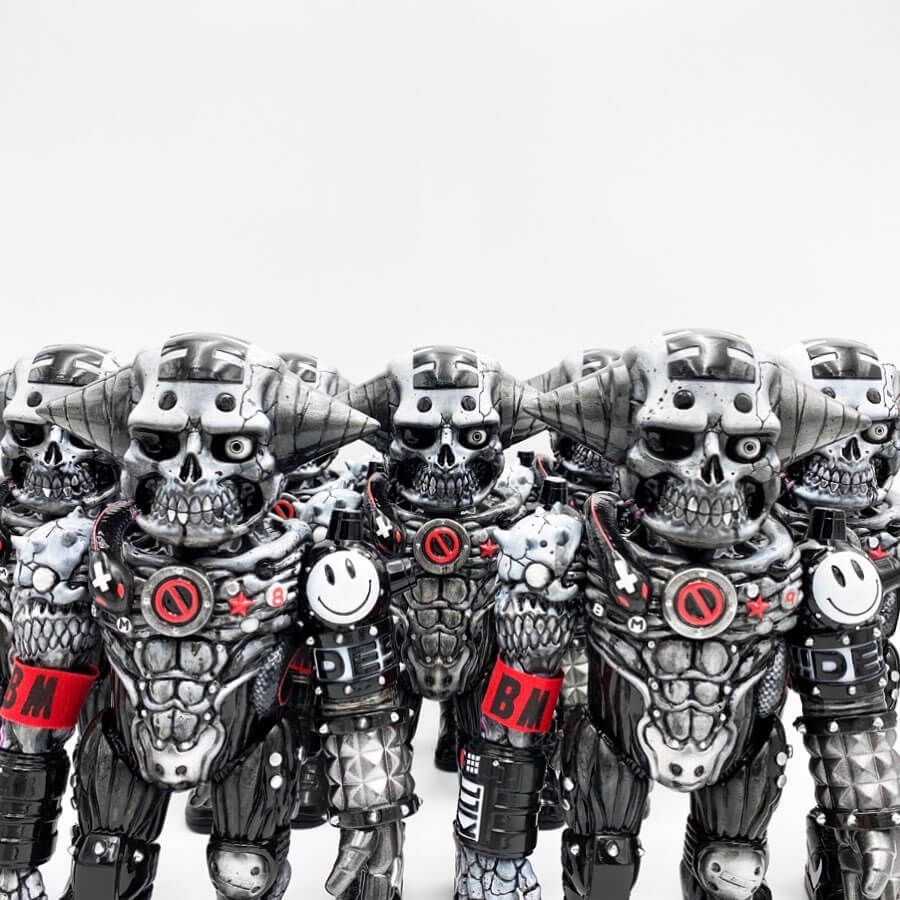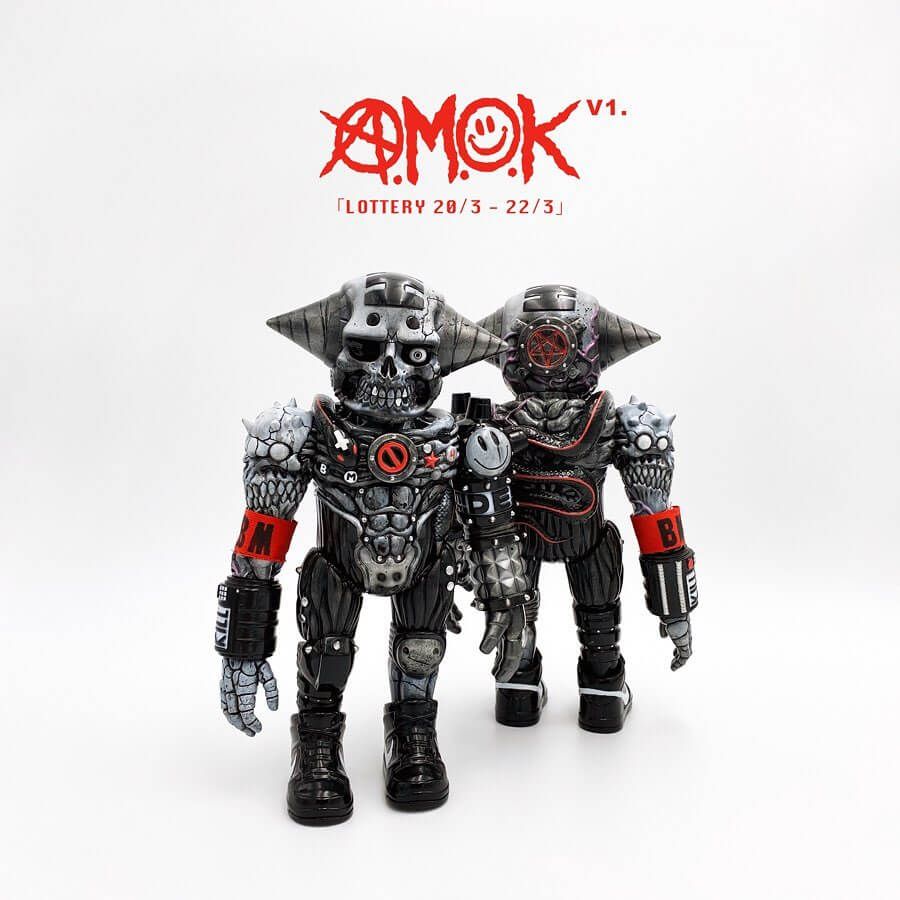 A.M.O.K 《version 1》
Limited FIRST edition – 10 pcs
26.5cm / 7 points articulation / Mixed media on black vinyl / Removable sneakers / Cloth armband with insignia
Due to the hand-painted nature of these, each piece is slightly different. Notably the scruffs, drips & weather effects throughout the body and also the random placement of his silver teeth. Each piece also has a unique number badge (edition number) on the chest.
Design & painted by @brackmetal
Produced by @plamanhobby
Price: $350USD + $35USD Worldwide shipping
To enter lottery please submit the following info to: [email protected]
Subject line – AMOK LOTTERY
Name
Postal address
Phone number
Instagram
PayPal
Lottery deadline: 23/3, 12am AEDT
Winners will be notified via email shortly after.
Thank you everybody for the support so far!
GOOD LUCK!
.
A.M.O.K 《version 1》
【抽選販売スタート!(2020年3月20日〜2020年3月22日)】
初回限定盤 10体
高さ:26.5cm
アーティキュレーションのポイント:7
素材:黒ビニールの上にミックスメディア
付属品:着脱可能スニーカー、腕章
全て手作業によるペイントのため、ひとつひとつに少しの違いがあります。特にスクラッチ、ドリッピングなどボディのエフェクト、銀歯の位置も個体によって異なります。また、それぞれの胸のバッヂには、エディションナンバーが入っています。
デザイン、ペイント:@brackmetal
プロデュース:@plamanhobby
価格:$350USD + $35USD 全世界送料
抽選エントリーへのお申込み方法は、メールで[email protected] 宛へ、下記の情報を送付してください。
件名:AMOK LOTTERY
氏名、住所、電話番号、Instagramのアカウント、PayPalアカウントのメール
応募締切:2020年3月23日(オーストラリア、ニューサウスウェールズ州のサマータイム時間)
抽選結果は当選者にのみ、メールにてお知らせさせていただきます。
応援してくださっている皆さん、ありがとうございます!グッドラック!
Born in Hong Kong but raised in Australia, Gerald grew up with a steady diet of comic books, video games and cartoons from both the east and the west. Through these influences, he became fascinated by the concept of man-made universes. Imagined worlds not bound by reality or physics, no rules and infinite possibilities. Places that could be so vast and complex but yet only existing in the creator's mind.
Through traditional illustration methods and his love of ink & graphite, Gerald aims to share with the audience an insight to his inner universe.
https://brackmetal.com/ Facebook, Twitter and Instagram.
If you want to get your Designer Toy news first, you should look to download our new TTC Mobile App. Designer Toy news direct to your smartphone. No dealing with social media algorithms.