Hebru Brantley x MINDstyle are turning up the heat at this years SDCC 2018! Bring along with them is the 18″ Tall Fly Boy vinyl figure. Believe the hype as the 18″ FLY BOY isn't easy to get hold of unless you pay with your kidney. SDCC will be one place to cop one via "POP LIFE" booth.
Flyboy came out of characters of colour within popular culture. I hate saying "popular culture," but it's really popular culture. I mean you look at cartoons. You've got animated sponges and ducks and birds and whatever, and it's very rare to see a popular character within any medium that is African-American, Latino, even Asian.

What I wanted to do was create that, but in a space of high art and be able to have some historical context to that character. So I looked at the Tuskegee Airmen, who were fighter pilots in World War II. They flew successful missions and they never lost a person. But at that time black folks were treated far less than equal. For me, it was important to have that historical context to a character, not to just have one for the sake of needing one or wanting one.

As far as it being a kid, it wasn't necessarily a plan from the outset to create a childlike character; when I create, a lot of times I don't see kids. I really don't. I just see them as people. There's a sense of innocence there, but there's also a sense of all the other things we go through. What a kid might go through on a playground in certain ways might parallel what a guy goes through in a boardroom in a job day to day.

"It's very rare to see a popular character that is African-American, Latino, or Asian. I wanted to create that, but in a space of high art and with some historical context." —Hebru Brantley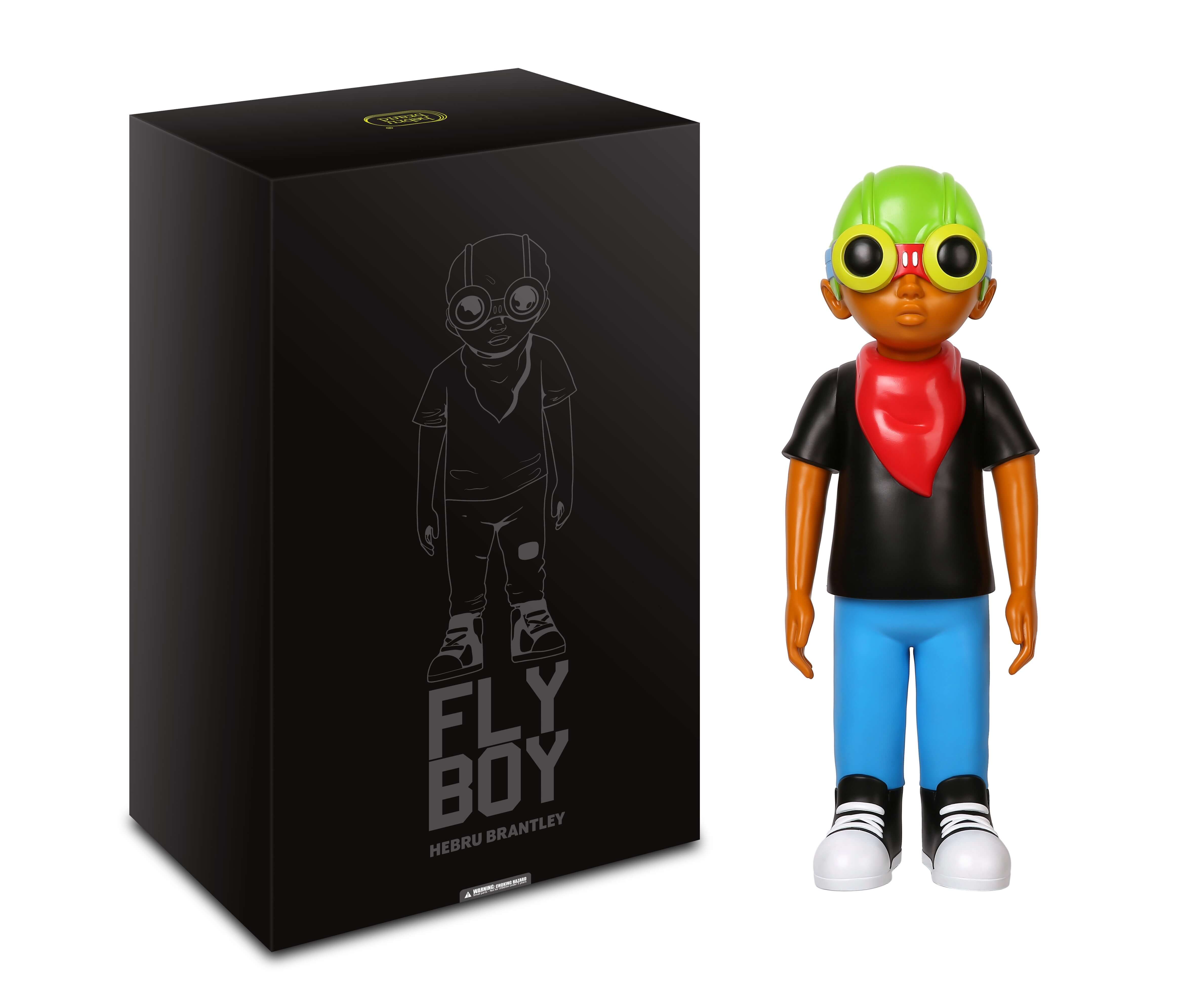 18″ Tall Fly Boy
Vinyl
Limited Release
Original Version
WHERE: SAN DIEGO COMIC CON POP LIFE BOOTH #4845
SRP: US $350.oo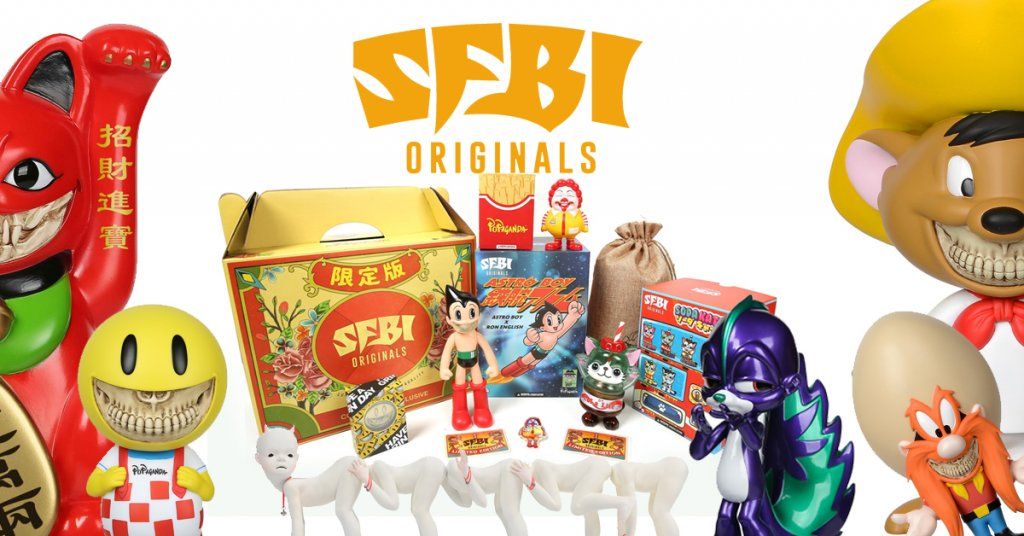 You can get your daily Designer Toy fix from our TTC Mobile App. It's free too! FREE! Download on the iPhone or Android smartphones. Search for "The Toy Chronicle" and all your Designer Toy wishes will come true! Pretty much.
Did we fail to mention IT's FREE.
About
                      Hebru Brantley creates narrative-driven work revolving around his conceptualized iconic characters. Brantley utilises these iconic characters to address complex ideas around nostalgia, the mental psyche, power and hope. The colour palettes, pop-art motifs and characters themselves create accessibility around Brantley's layered and multifaceted ideas. Majorly influenced by the South Side of Chicago's Afro Cobra movement in the 1960s and 70s, Brantley uses the lineage of mural and graffiti work as a frame to explore his inquiries. Brantley applies a plethora of mediums from oil, acrylic, watercolour and spray paint to non-traditional mediums such as coffee and tea. Brantley's work challenges the traditional view of the hero or protagonist. His work insists on a contemporary and distinct narrative that shapes and impacts the viewer's gaze. Recognised nationally for public works and solo shows in Chicago, Hebru Brantley has exhibited in London, San Francisco, Atlanta, Miami, Seattle, Los Angeles and New York including Art Basel Switzerland, Art Basel Miami, Scope NYC and Frieze London. Brantley has been recognised in publications including the Chicago Tribune, Complex Magazine and NY Post. His work has been collected by Chicago's Mayor Rahm Emmanuel, The Pritzker Family and power couple Jay-Z and Beyonce. Brantley has collaborated with brands like Nike, Hublot and Adidas. Brantley earned a B.A. in Film from Clark Atlanta University and has a background in design and Media Illustration
(info and media lifted from https://www.hebrubrantley.com/and SDCC)