Whilst 1000toys won't physically be at ToyConUK this weekend (booooo), they've teamed up with our pals Ko-Re Ko-Re for some awesome releases (yaaaaa)! This was a nice surprise! So what will Ko-Re Ko-Re have on their booth #27-28?!?
1000toys have collaborated with Japanese streetwear superstars Punk Drunkers – with their nu:synth version of their iconic mascot AITSU!
Inappropriate hand gestures included! WOOP!
There is also their GLYOSYNTH collaboration with Onell Design look for all 3 releases from the line – Pheyden and Buildman plus the latest addition to the series – the GlyNinja! Ko-Re Ko-Re will also be carrying the popular Tiny WeGo blind box series of everyone's favourite little robot (pictured above).
And just when you thought it was safe to go back in the water, be on the lookout for a SPECIAL RELEASE making its WORLDWIDE DEBUT at ToyConUK!!! Wonder what it will be?! Any ideas?
---





---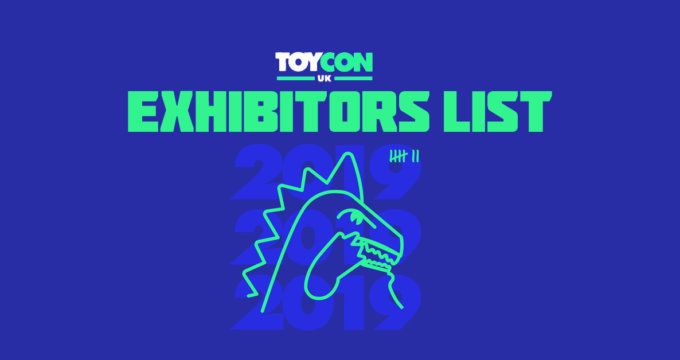 Tickets HERE http://www.toyconuk.com/buy-tickets
ToyCon UK 2018 will take place on Saturday the 30th and Sunday the 31st of March 2019 at York Hall, Bethnal Green, London, E2 9PJ.
The show hours are Saturday 10:00 am to 5:00 pm and Sunday 10:00 am to 4:00 pm.
We only hold a very limited amount of tickets available for walk-ups on the day, so we recommend picking-up your tickets well in advance, especially as previous years have all sold out very quickly.
The following tickets are available for purchase:
General Admission Saturday – £15.00 (ages 13 and over)
General Admission Sunday – £10.00 (ages 13 and over)
Weekend Pass (Limited to 150 tickets) – £20.00 (ages 13 and over)
Children aged 0 to 12 are FREE – but please add the tickets to your purchase so we can track the number of attendees.
Children under the age of 13 must be accompanied by an adult.
The maximum number of tickets available to purchase by one customer is 4 adult tickets and 4 child tickets.