These two chaps caused all sorts of madness at Toy Soul 2017 when KASING LUNG x HOW2WORK showed them off HERE! And TODAY is the day the madness continues as 鬼忍 LABUBU by PLAY STUDIO x KASING LUNG x HOW2WORK officially accepting lotto entitles to you to own one. No need for us to introduce you to Kasing Lung's much loved "Lububu" right? Now its time for Lububu to put on Play Studio mascot masks and accessories. How mischievous Lububu looks with the masks on.
HOW TO ENTER
鬼忍Labubu Lottery start now!
*台灣將使用順豐到付
The application email to [email protected]
Including
E-mail title should be the: Mail order 鬼忍Labubu Lottery
1.Name
2.Instagram/facebook name
3.Country
4.Address
5.Phone number
6.PayPal address
*lottery sales.
*one person can buy 1pc only.
*Labubu colour is random.
*Play Studio will send you a "winning email" only to the winners.
Hong Kong customer Price:HKD $750 + 順豐到付
Overseas customer Price:USD $110 (Include PayPal chargers) + Shipping USD$25(with tracking number)
Lottery Period: 19/1/2018 – 20/1/2018
Shipping : Registered parcels
Payment : PAYPAL
https://www.playstudio.com.hk/ for further info.
 Could we expect to see the rest of the Toy Soul releases come out for the general public? Who knows, but stay tuned and we will update you as soon as we can.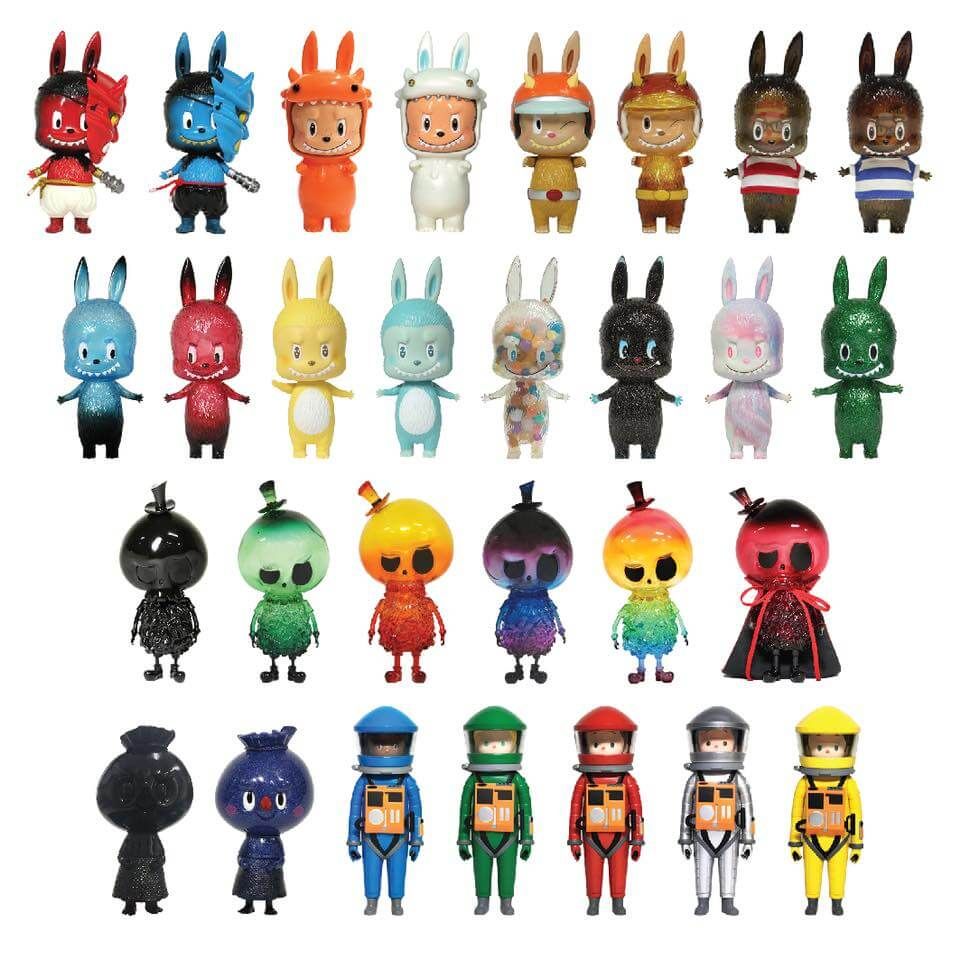 If you want to get your Designer Toy news first, you should look to download our new TTC Mobile App. Designer Toy news direct to your smartphone. No dealing with social media algorithms.
You can find Kasing Lung via Facebook  and Instagram.