It's nearly been a year since Michele Hiki Falcone of Plague Labs released a resin figure. Today Michele fired over his latest resin figure ????? – L'UOMO MELMA standing at 8 cm high!! The toy was inspired by SNK kaiju game "king of monsters", from the character 'Poison Ghost' as you can tell Michele is retro game lover.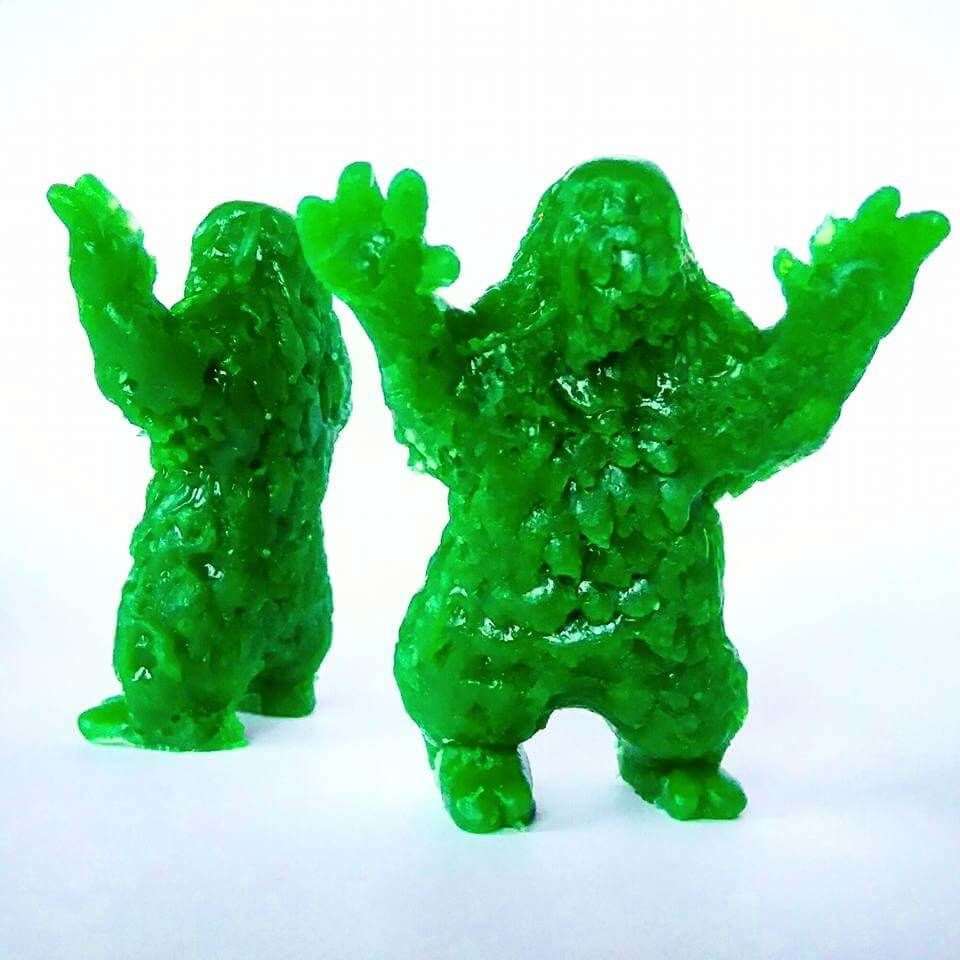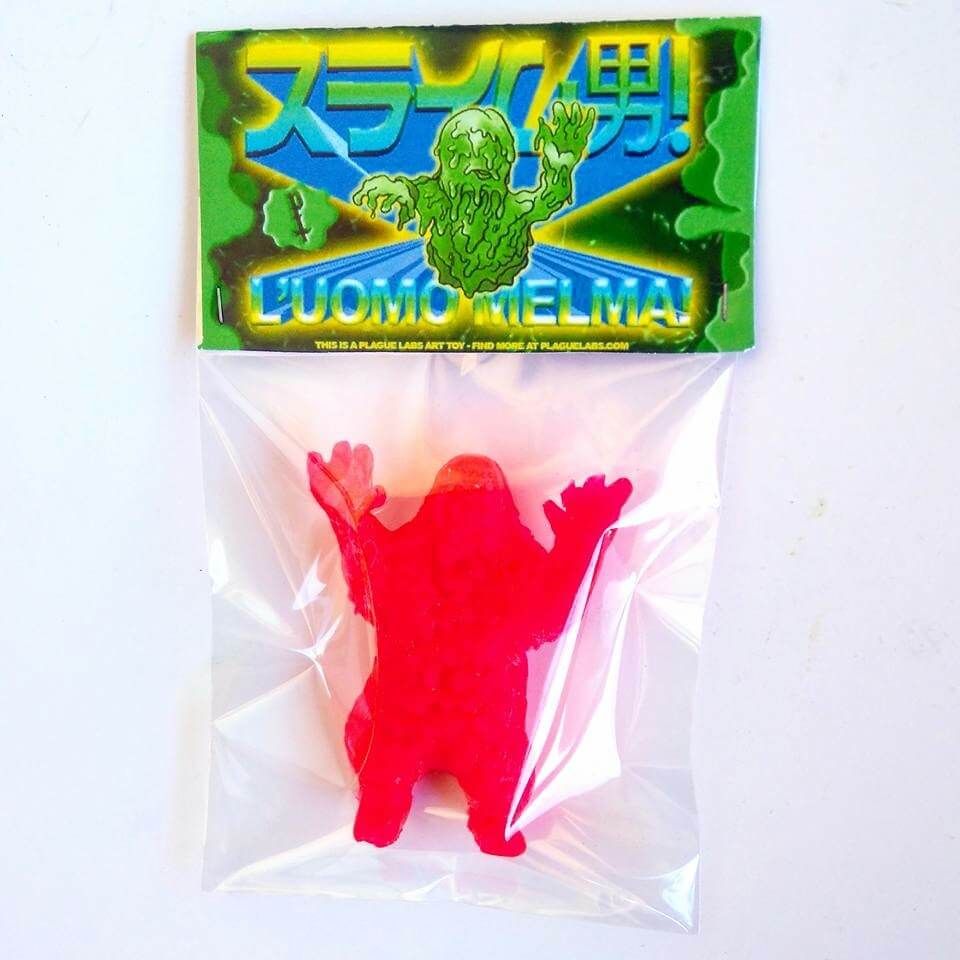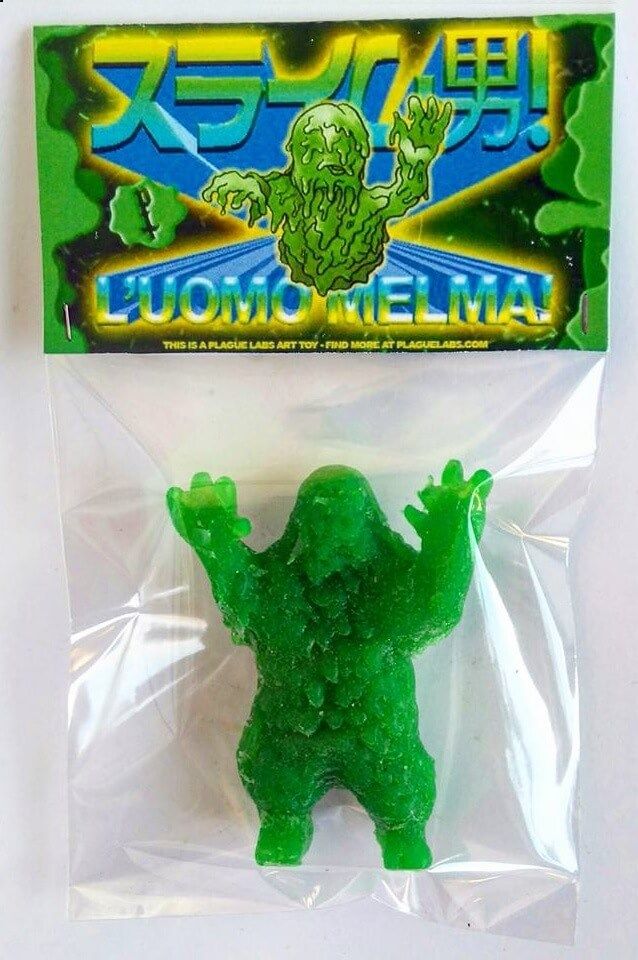 We think this is the most improved work from Plague Labs, but not sure on the quality as we can only judge from the photos. Is ????? green version missing a finger? or is that just the photo? Anyway if this floats your boat then head to http://shop.plaguelabs.com/ priced at 5 Euros. Available in two colours!
Your favourite slimey kaiju to invade everything on your desk!