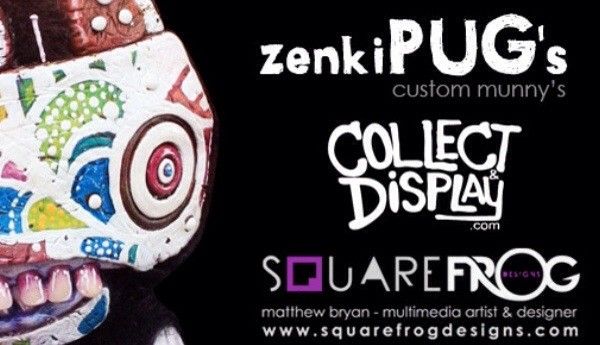 They may look tough and angry, ready to beat your face in, but the zenkiPUG's are actually an extremely peaceful species, much like most of the life that inhabits the world of Pangaea.
They are a very spiritual race, and spend most of their time in a meditative state of being. When not wondering the inner world the zenkiPUG's bond with each other through creativity, much like how the primates of Earth groom each other to create strong social bonds, the zenkiPUG's do this via painting and designing each others faces. We still have much to learn from these great creatures.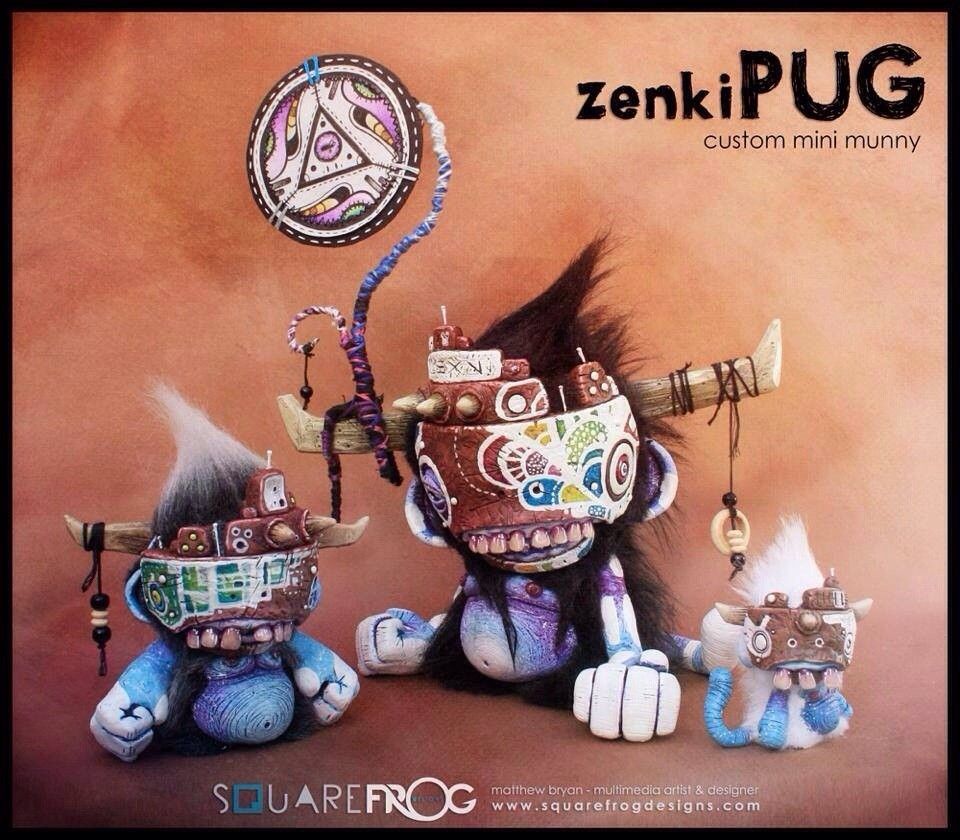 There are are 9 of these custom munnys by Squarefrog Design available from Collect & Display from 8pm tonight (30/5/14).
Head HERE to have a look at all 9 designs and pick one up.