Mijbil Teko, the multi talented women who creates miniatures and art toys. Using polymer clay, watercolours, acrylic paint and felt the  marvellous creatures she makes are pure magic. Mijbil has been stocking up her online shop for the past few weeks and this little guy has been hand sculpted from a Kidrobot Micro Munny, baked several times and painted with 5-6 layers of high quality acrylics.
This is actually an improved version of Mijbil Micro Munny Fauns but I saw no flaws in her original Flun designs, I guess that she seeks perfection in her own work.
All three have variations on the horns and He has a tiny golden snowflake tattoo on his back, and he's wearing a delicate red and grey knitted scarf priced at $120.00 (around £79)
She also has this cute little Tiny dragon for sale too.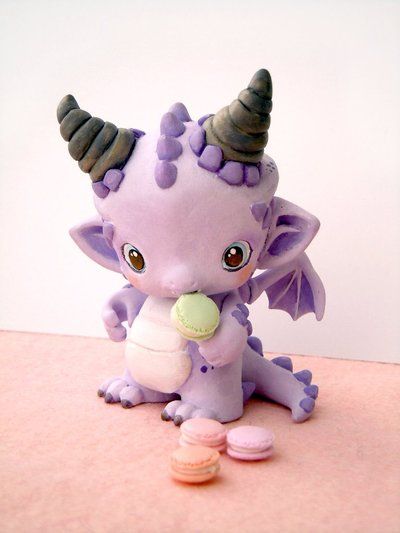 Take a look around Mijbil social accounts Via