No need to adjust your eyes, it's happened! Toysbian & Candie Bolton collaboration presents Kaze Sanjiaomo! more colours than a rainbow which highlight all the details on Toysbian Sanjiamo brain popping stuff. Candie Bolton beginning to use new tattoo style?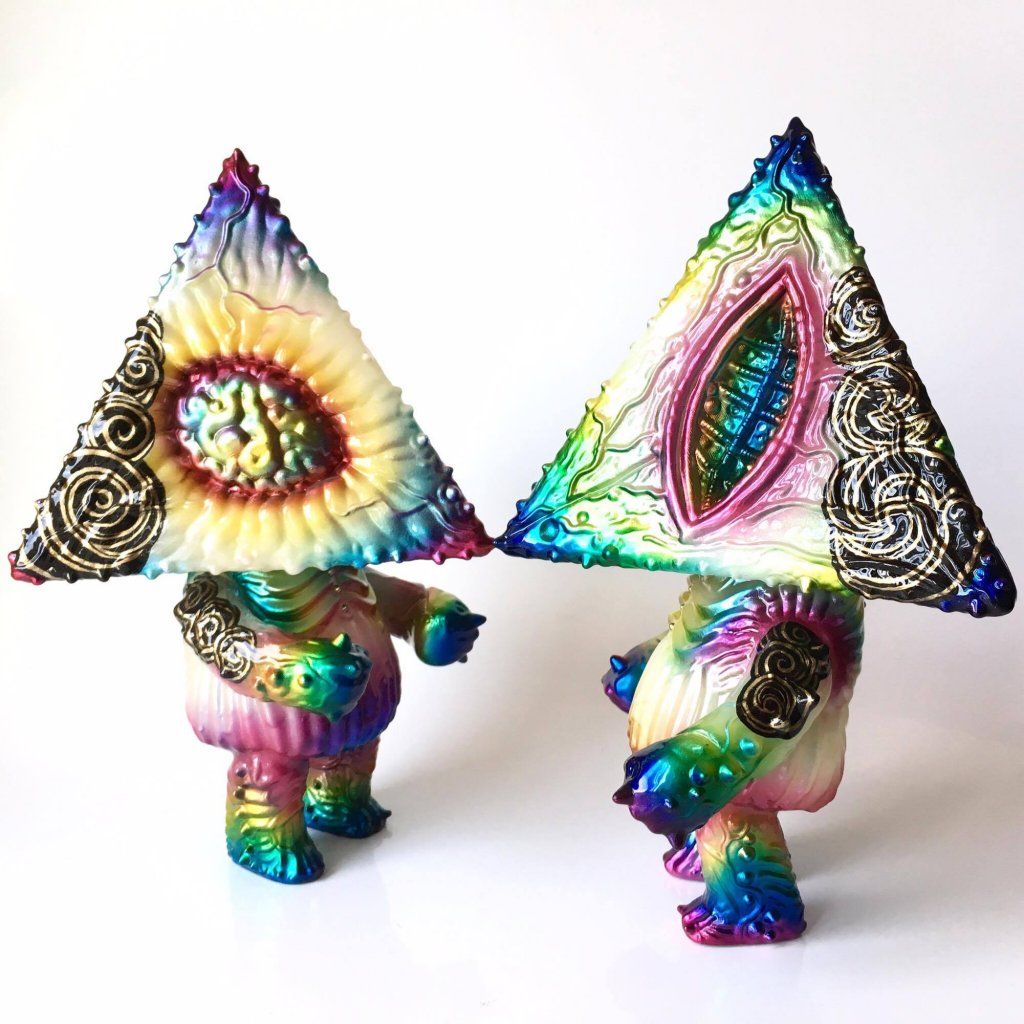 Who knows but what we do know it's pretty cool, slightly tribal and mystical. No more Candie's signature clouds? We hope they make a comeback.  We guess the clouds wouldn't suit Kaze Sanjiaomo so these new patterns work well for sure.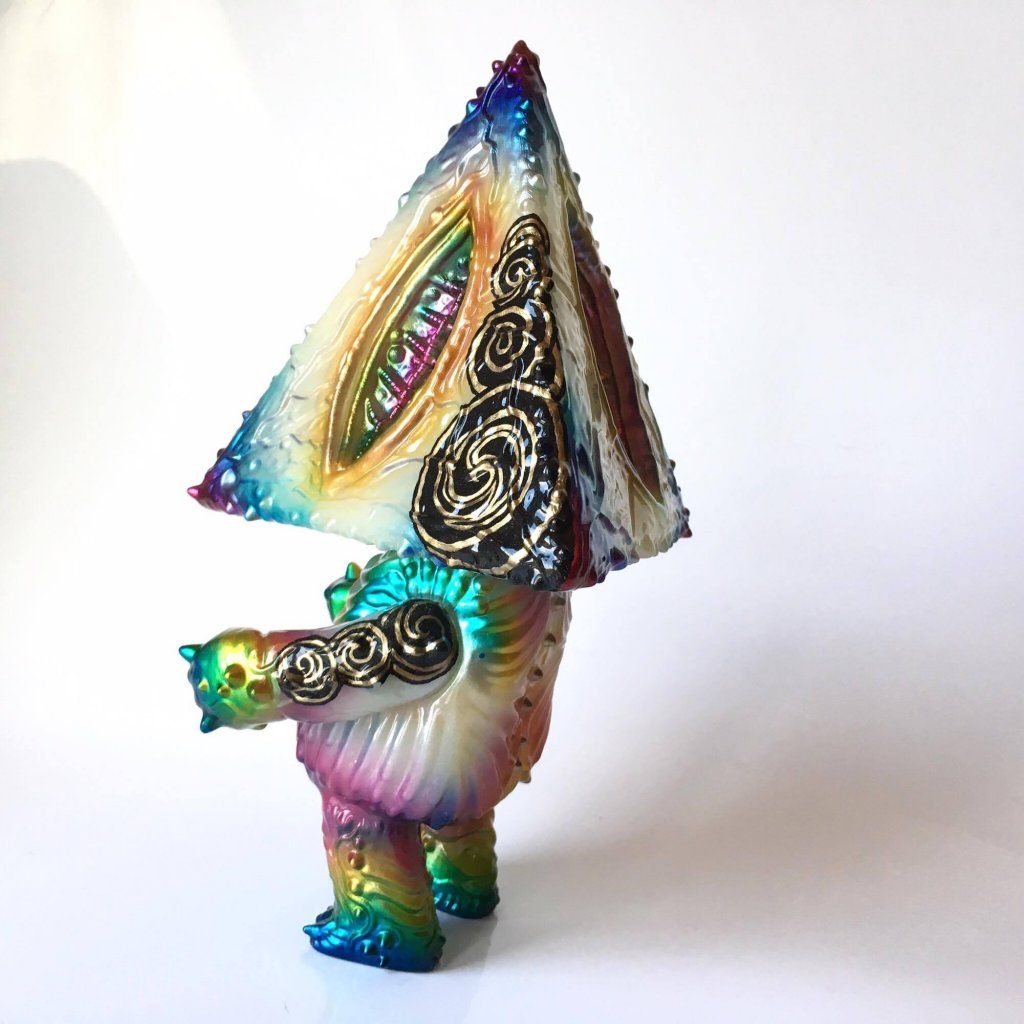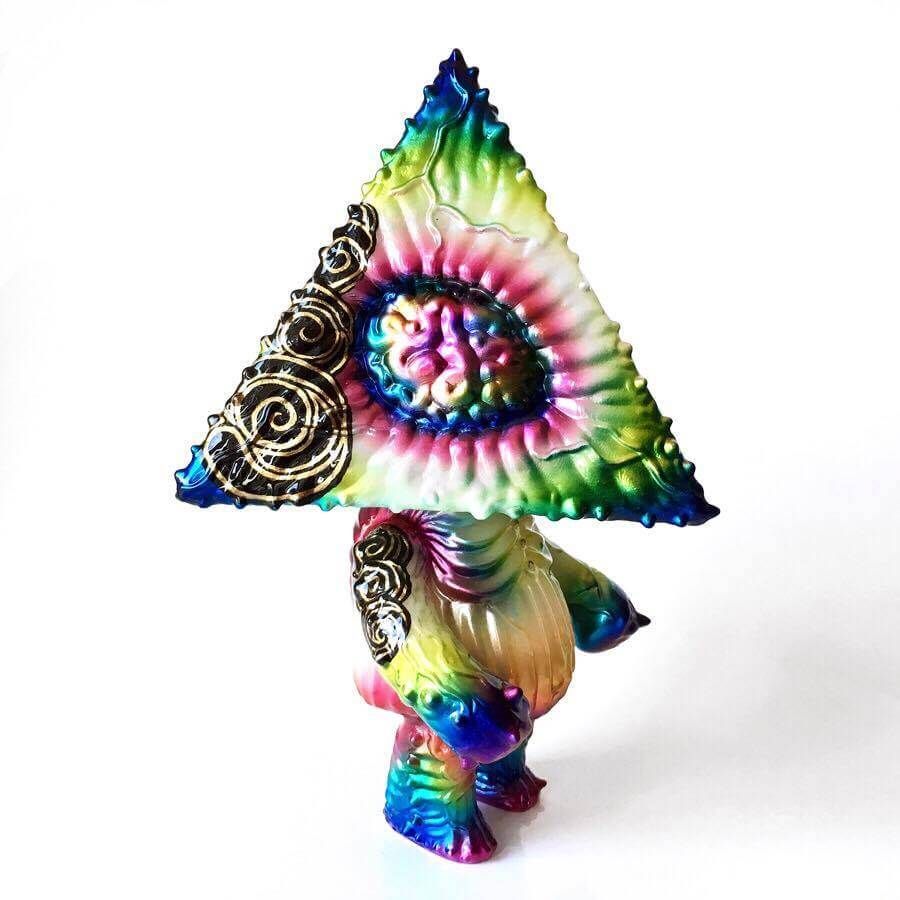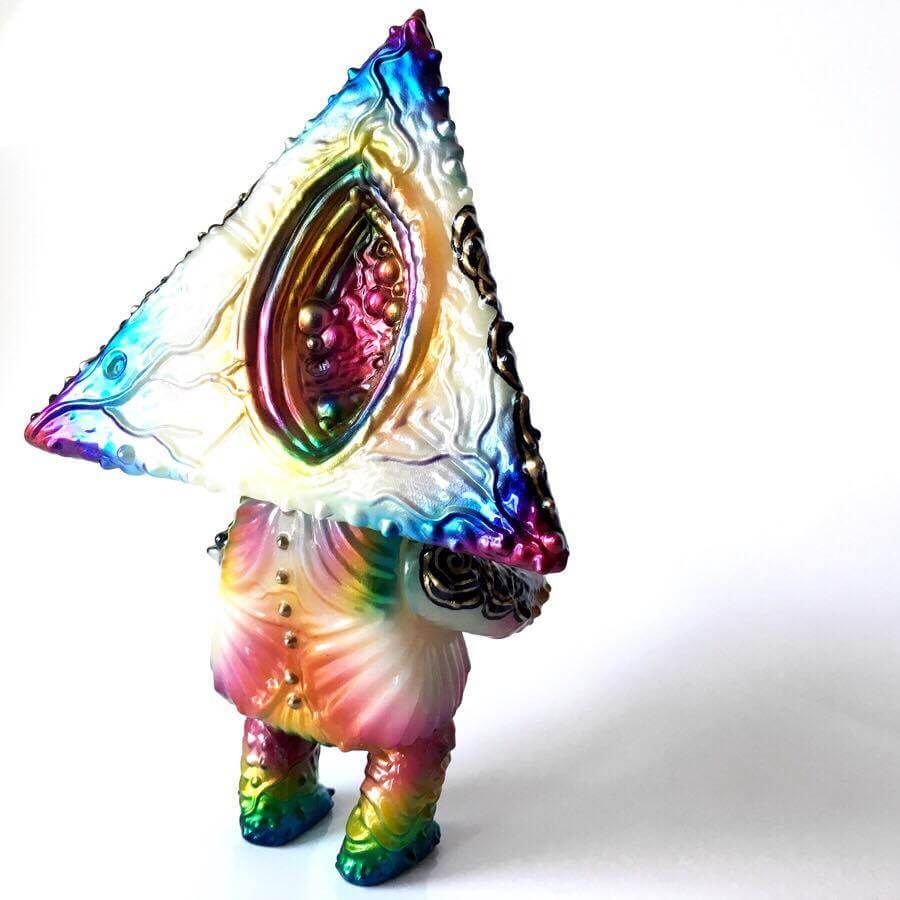 Be PREPARED as this Saturday at 6:00pm PST the two custom Sanjiaomo will go live on Candie Bolton website. Oops nearly forgot to mention the icing on the cake is they glow in the dark! Sofubi painted with monster kolor. This is a collaboration with Toysbian.
Available at Sunday at 6:00pm PST at http://www.candiebolton.com/
While we have your attention. Have you seen the new Candie Bake-Kujira Bikkuriman Stickers,KIRA KIRA and APPARITION which are also Available, 2?x2? Bikkuriman style sticker printed on holographic vinyl. Comes with header card printed on holographic card stock.
Don't forget to check Candie's beginner's guide to airbrushing vinyl toys and sofubi!
The magic starts HERE!
Need a custom from Candie? drop Candie a line via http://www.candiebolton.com/ Facebook  ,Twitter and Instagram.