And it's that time of the month again Collect and Display are back with their monthly custom series. And this one is very special featuring our dear Emelie Jensen with her unique Tomadachi Island. Her style is unique, lovable and cute. Her productions are top notch with an aesthetic only possible for a seasoned artist that puts her heart and mind into the creations.
"Tomodachi Island is a place that was created in artist Emelie Jensen's mind. It is a place filled with magical and mystical creatures, and a place where no evil or darkness exist. The creatures of Tomodachi Island are protected from the rest of the world and very few actually know of its existence. The Island is adrift at seas on the back of a huge whale."
For this month Collect and Display presents Emelie's Bulli-Corns;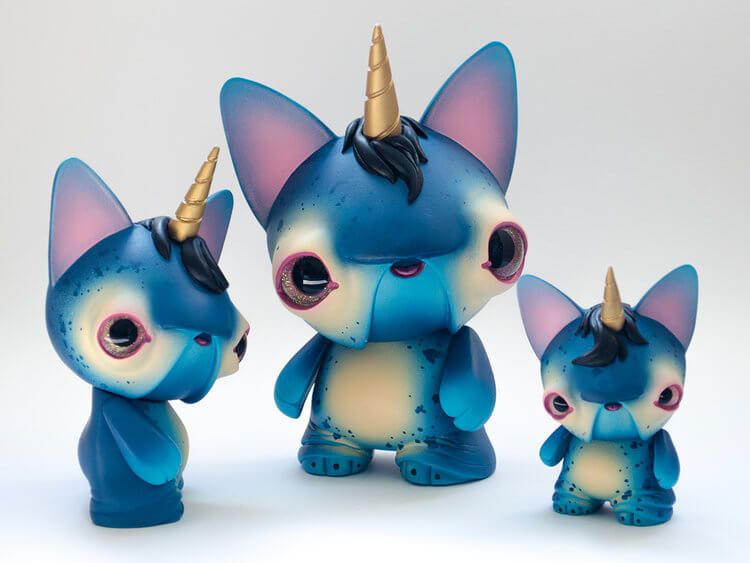 "So who are these guys then? They are the Bulli-Corns! And what is a Bulli-Corn you might want to ask?! Let's just say that they might be the softest and cuddliest magical creatures on the planet. However their magic don't work unless they feel loved and get at least 50 snuggles a day, and that is just the minimum. Really the Bulli-Corn want's to be close to you 24/7."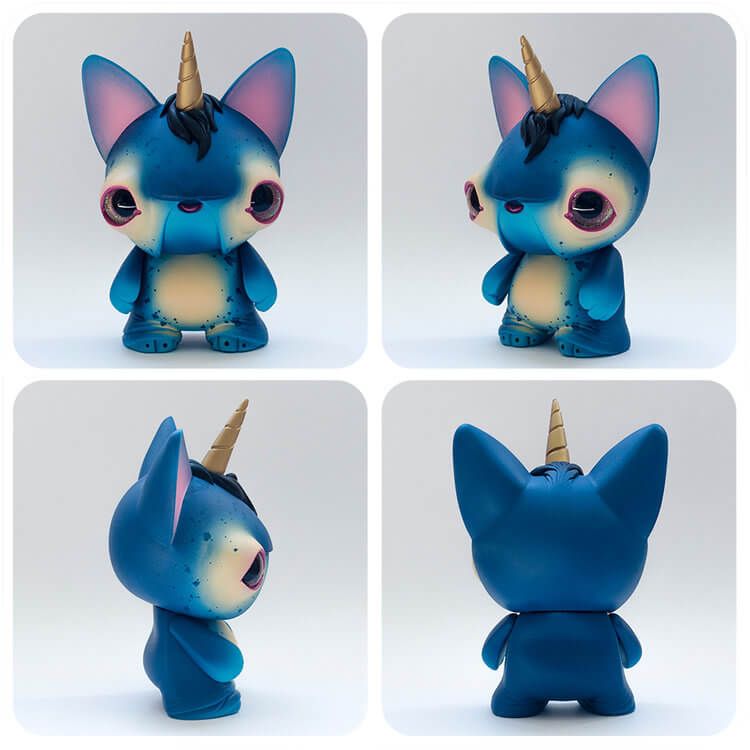 So before you adopt one make sure you can give it all the love it requires or he might just simply fade away. But it's now like you can resist those snugly creases and chops anyway, is it?
The Bulli-Corns will be available in three different sizes available, each of which is a 1/1 custom;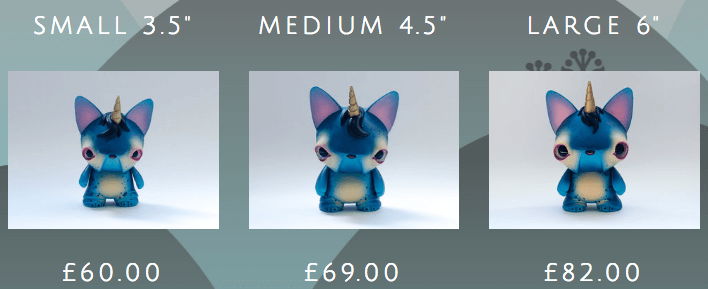 To be released on 26/8/16 at 8pm London Time (check worldtimebuddy.com for your local time) exclusively at Collect and Display.
You can find Emilie's  work over at www.tomodachiisland.com , Facebook: www.facebook.com/TomodachiIsland and Instagram: @tomodachiisland.
*pics via Collect and Display & Tomadachi Island.