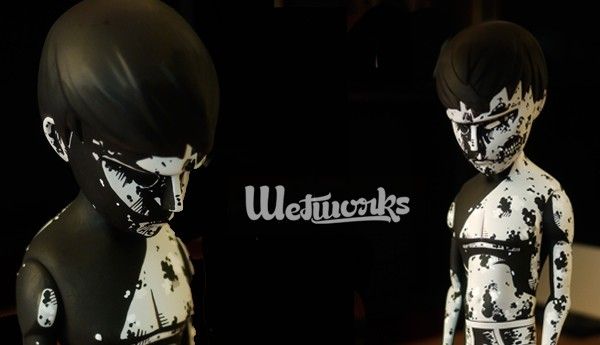 If customiser/ artist Wetworks ( Carlo Andrada Cacho) doesn't take breaks and his work is in high demand! so high its frustrating because it gets sold even before I can post about it! anyway Wetworks loves the Walking Dead Series especially the comic book version and had inspiration to make a custom zombie walker. Wetworks took a Coarse fever souls gone mad set and gave it that black and white comic book effect!
So hooked on black and white style now I wanted to turn all my collection into zombs
Lovin how the puddle of darkness on the floor and the work on the mouth. I am sure even JPK would approve of this black and white style.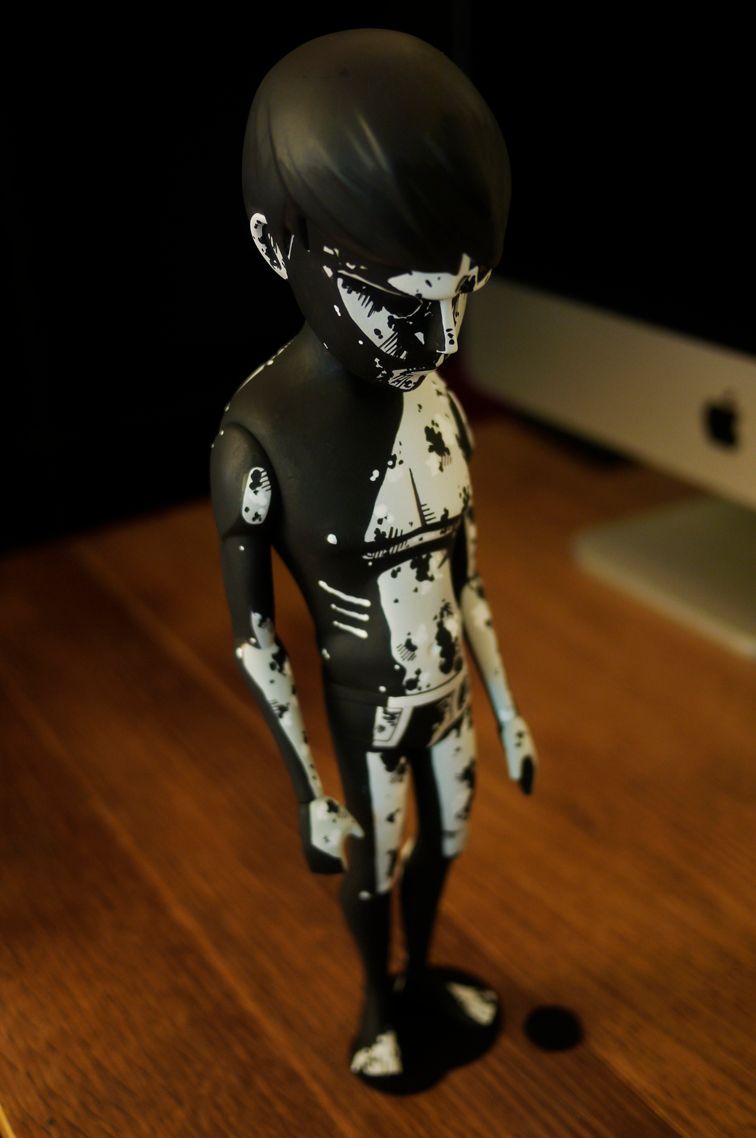 So the sad news is it's already been snapped up super quick and he has hinted that next on the list will be a Coarse Omen companion, that's will be next on Wetworks list. If you would like to be on the list be sure to contact him and get on his growing list. Well Wetworks has completed the Omen to go along with the Zombie Walker.
Infected omen 
Once again Wetworks surprises me with his customs. Be sure to check out our Artist Spotlight Article on Wetworks HERE and you can contact him Via Facebook HERE and give him a follow on his Instagram