It's Sunday morning, it's time to where you put your secret stash – your Stash Spot, shall we say! Nugglife has made it real easy for you too. One lucky Nuggs customer will now have this mega sweet custom Kidrobot Dunny hanging in their collection.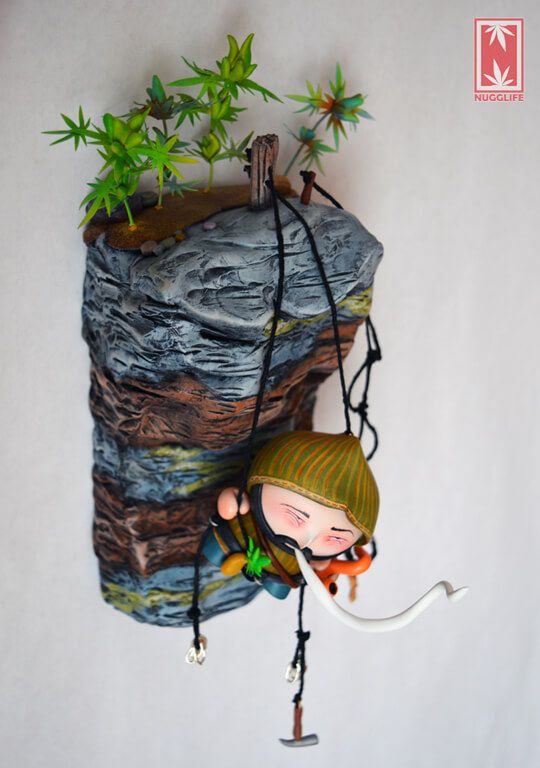 Hidden behind this sculpted masterpiece is a sweet stash spot – hence the name of the piece (obvs).  Round the front you'll find Stash, rarely seen in town and just likes to hang around. Always farming on cliffs and hard to reach spots. Nuggs claims to have seen this chill fellow while out on his deliveries in the most secluded of places.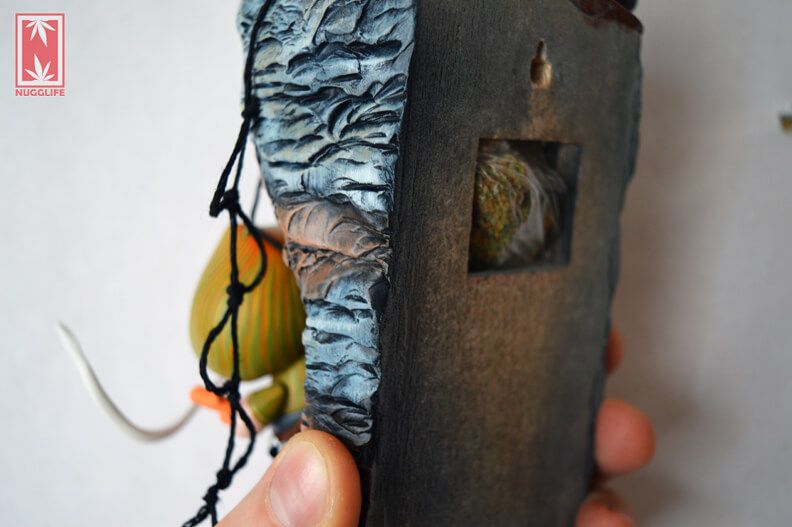 Whilst this is a one-off commissioned piece, if you're interested in owning your own Stash Spot, you should hit up Nugglife via email [email protected] or visit his website www.nugglifeny.com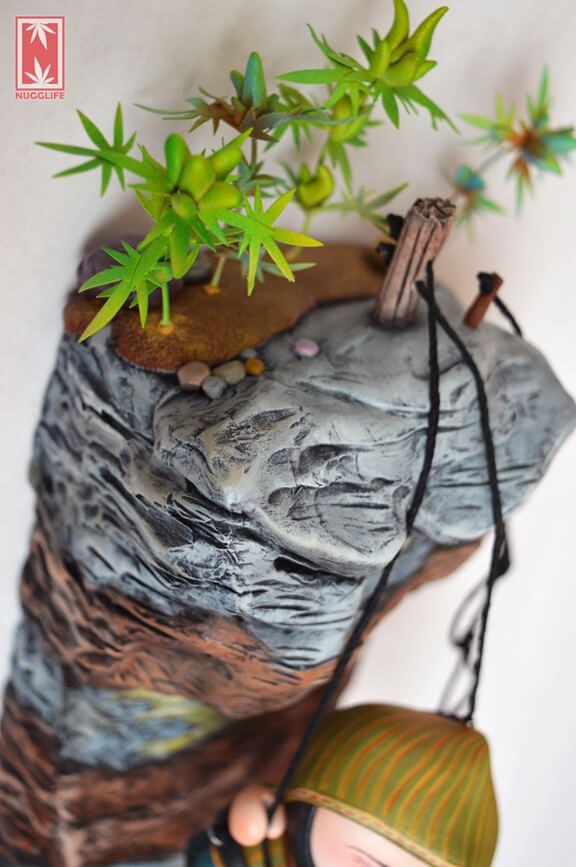 Don't forget to give Nuggs a follow on Facebook, Twitter & Instagram too!