The Forces of Dorkness are back! Back with a little Star Wars customisation. Taking on the Gamorrean Guard.
[frame align="center"]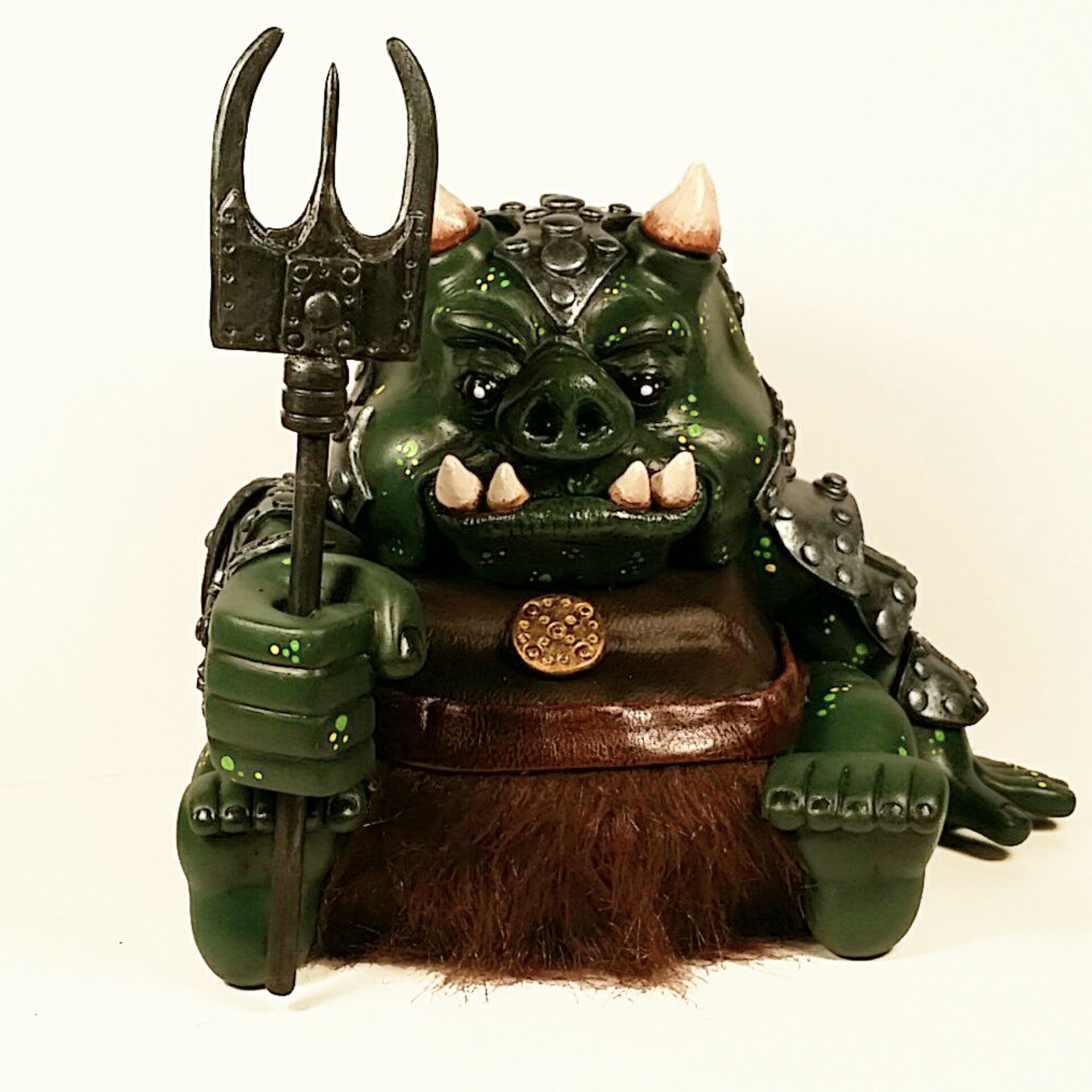 [/frame]
Based off the Bad Bad Buddha, the 7″ tall vinyl figure by Beefy & Co, this Gamorrean Guard just needed to kick off his sandals and take a quick sit down from his duties in Jabba's palace.  Created by Scott using sculpy, wood, acrylic paint, styrofoam, vegan leather and vegan fur, this guy is ready to guard anyone's palace ever since that slave girl choked out his former boss with a chain.
[frame align="center"]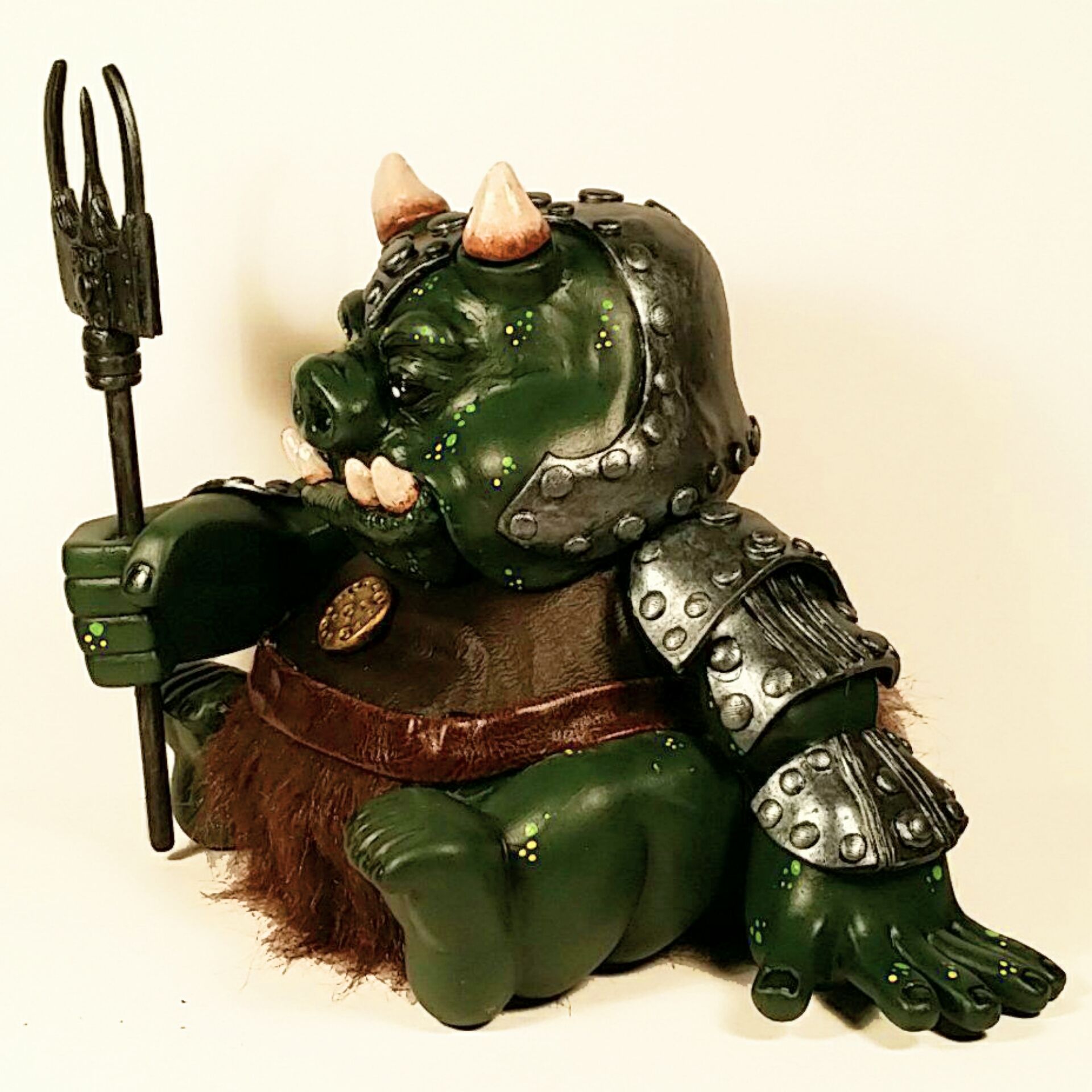 [/frame]
He comes with 3 swappable weapons, and a stand to display them.
[frame align="center"]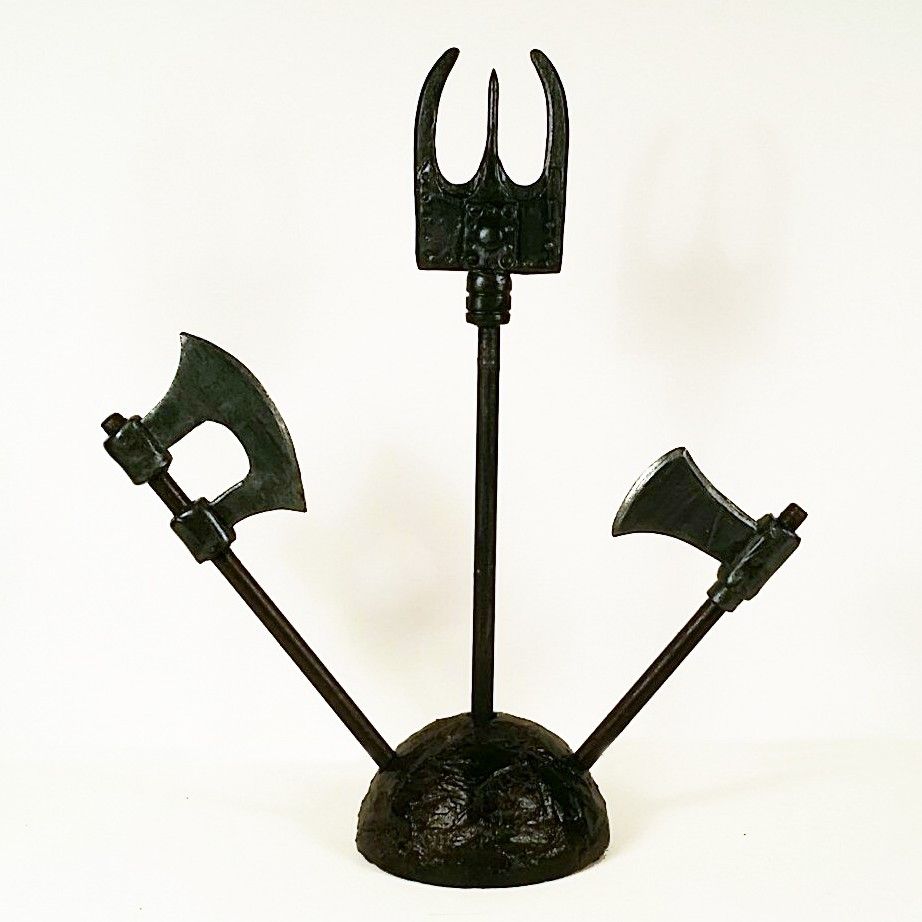 [/frame]
He's available in the Forces of Dorkness store at http://forcesofdorkness.storenvy.com/ for $400 and includes shipping in the US, interested international parties should contact The Forces of Dorkness first for shipping costs.