If our memories serve us correctly, we should have still been in New York this weekend as part of our trip for Five Points Fest at the beginning of the month. Spending several weeks in New York in 2019, we were privileged enough to attend a number of the "Second Saturday" shows at Clutter Gallery in Beacon. Every second Saturday of the month, the town of Beacon comes out to check out all the stores, grab beers, hang out, eat ice cream/cakes. Some great times were had. So we are definitely gutted that we are not in Beacon this evening for the Ron English Re-Imagine custom group show opening tonight at Clutter Gallery.
It's also the first time since lockdown that Clutter Gallery will be opening their doors to customers to check out the show. Limited to ten people at a time, and everyone has to be wearing a mask and respecting the social distancing rules (inside & outside).
Over 30 international artists have customised the iconic work of Mr Ron English, and made it uniquely their own. From the adorable to the grotesque, there is something in this show for every fan of Designer Toys. Ron English himself has also contributed to this awesome display with custom toys and original drawings!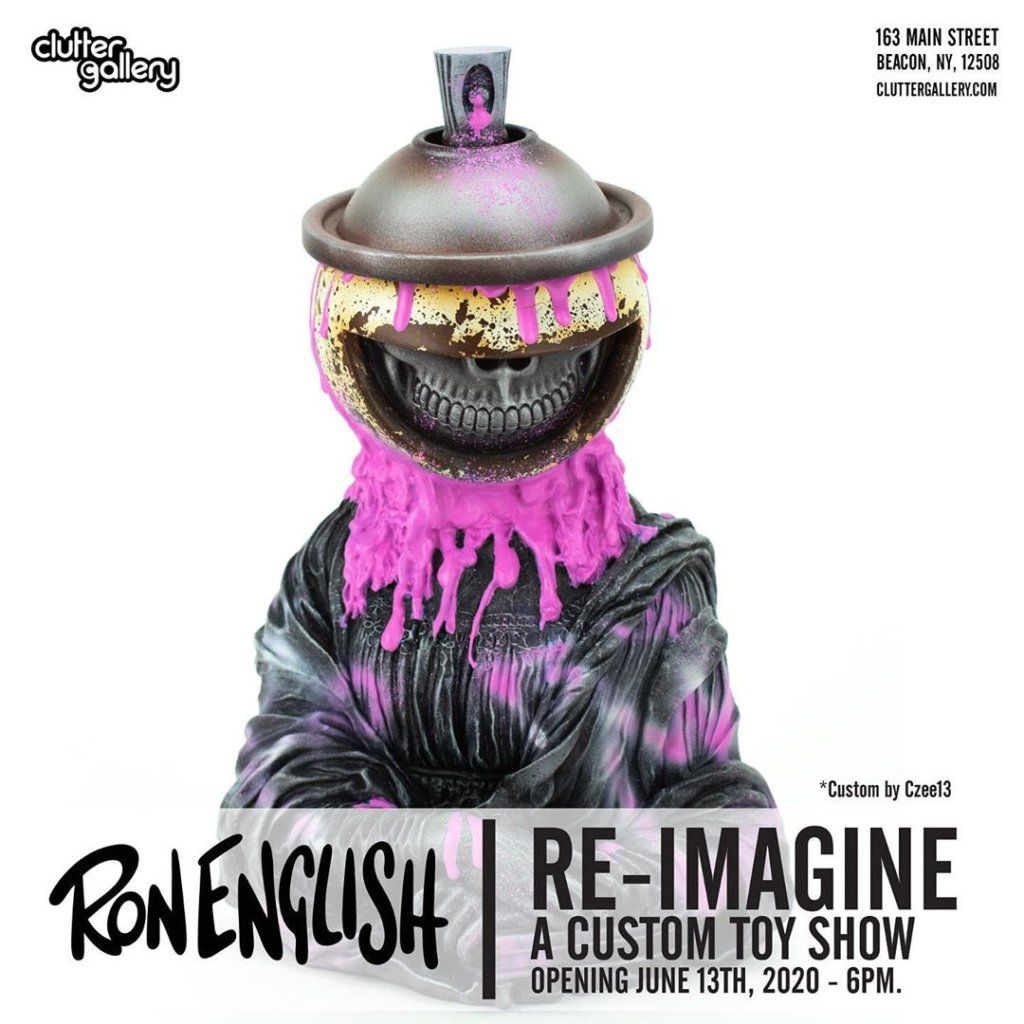 Participating artists include in this custom group show: Cat Atomic, Czee13, FerMG, Ghost Fox Toys, GrizBizNiz, HX Studio, Jared CircusBear, JCorp, Jellykoe, Kendra Thomas, Klav, Kyle Kirwan, Luaiso Lopez, Mark Nagata, MP Gautheron, Mus Musculus, Nicky Davis, Scarecrowoven, Uhh, Sure, ValleyDweller, Vanessa Ramirez, Riiisa Boogie, Josh Mayhem, Rampage, El Hooligan, Frank Mysterio, Jenn & Tony Bot, Motley Miscreations, Sad Salesman, Nugglife, Riser, Nemo, Chris RWK, Mr Kum Kum and more!
You can check out the show below, but if you want to snag something now before the show opens, you can visit the Clutter Gallery online store using the button below to purchase!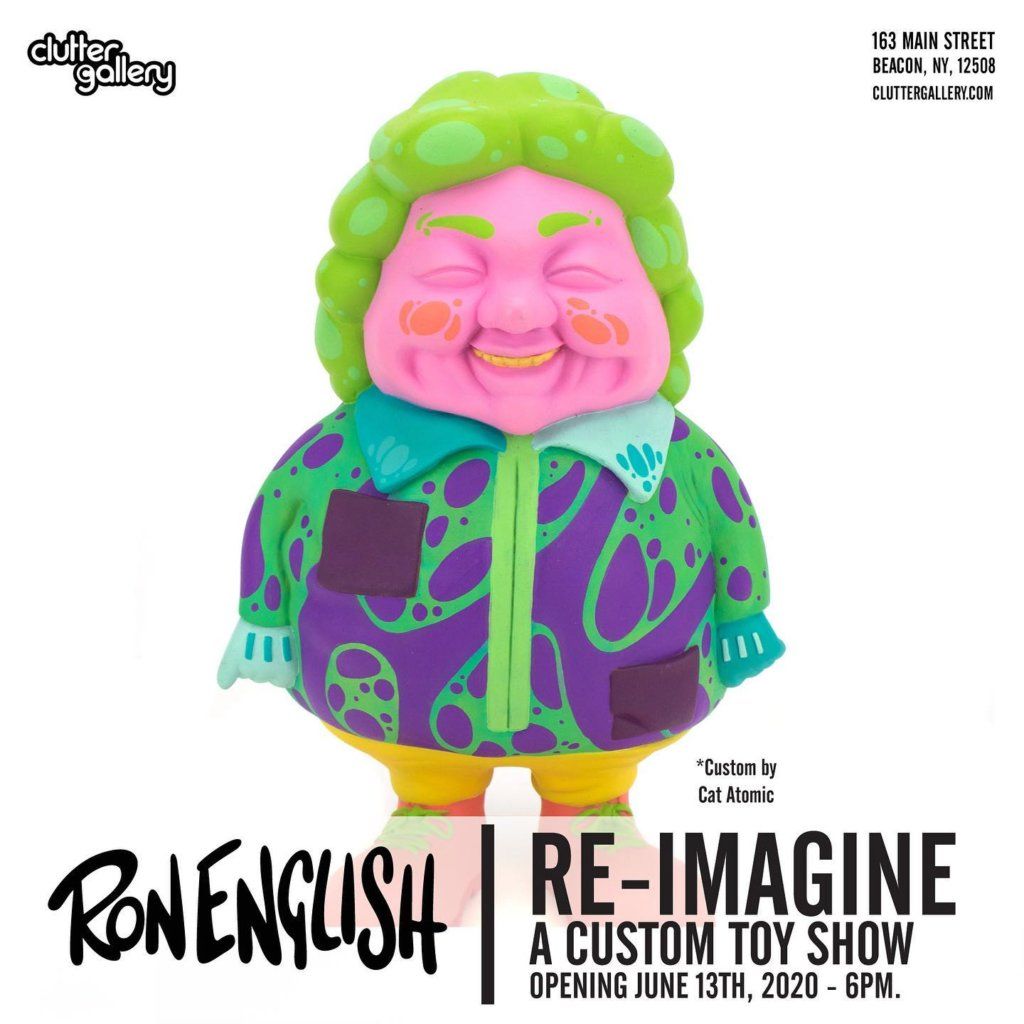 ---
Ron English Social Media
Facebook: https://www.facebook.com/RonEnglishBestOf/
Instagram: https://www.instagram.com/ronenglish/
Twitter: https://twitter.com/ronenglishart
---
Clutter Social Media
Facebook: https://www.facebook.com/clutterstudiosny/
Instagram: https://www.instagram.com/cluttermagazine/
Twitter: https://twitter.com/Cluttermagazine
---
If you want to support The Toy Chronicle, we have a number of options available to you. We have started to stock a wide range of releases that we think you will enjoy. Ranging from production pieces from Superplastic, Unbox Industries & POP MART, to original pieces from our favourite artists. Purchasing one of our pins also really help. A quick, cheap way to also support the TTC is by making a small donation. These can all be completed below through our online shop. We appreciate all the support! Thanks!