HERE we go! GRAPE BRAIN artist series continues and this time a little bit of Japan heads to England as GRAPE BRAIN's GVX series goes into round 9! Jon Paul Kaiser takes on GRAPE BRAIN's ONIGIRI Hells cat! Head to toes, JPK adds some major ink, Yakuza move over as ONIGIRI JPK x Lush Life x Blue World are here to roam the streets of England. Each one has been hand-painted by JPK which has a story behind each of the tattoos and markings on the Hells Cat.
Lush Life
Blue World
The Original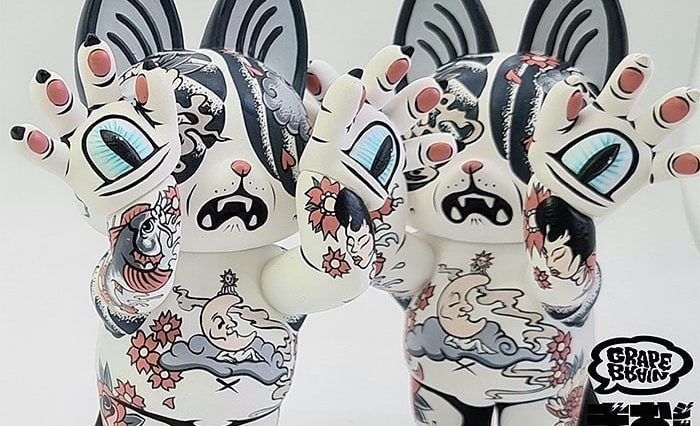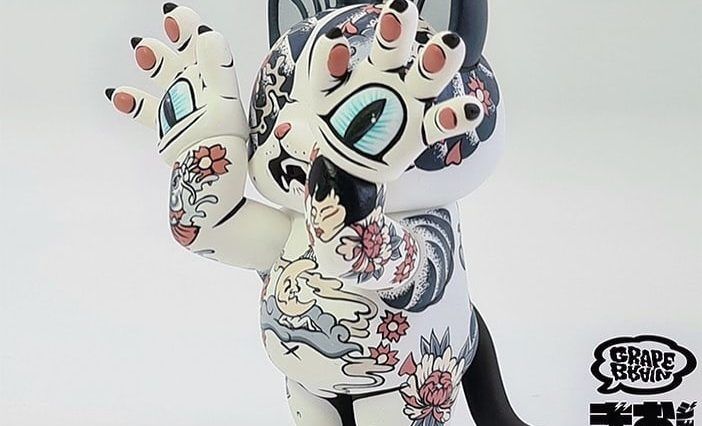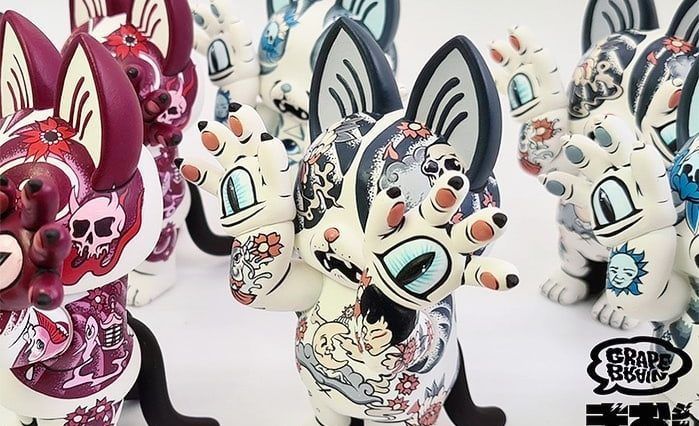 Lotto starts
WHEN: Start Thursday 5th August 2021 at 1600 BST and ends Friday 6th 2021 at 1600 BST
WHERE: https://forms.gle/7kBvWF3s5RYbr5mN8
*Please note, these are one of a kind customs and the selection of figure will be random
PRICE: They are £400 each + shipping
Jon-Paul Kaiser Social Media
Facebook: https://www.facebook.com/jonpaulkaiser
Instagram: https://www.instagram.com/jonpaulkaiser/
Twitter: https://twitter.com/jonpaulkaiser
If you want to get your Designer Toy news first, you should look to download our new TTC Mobile App. Designer Toy news direct to your smartphone. No dealing with social media algorithms.