We are always here to showcase and help out new UK artists and by now you should know the name Jaykblu, from being in our custom series at ToyCon UK to various posts of amazing customs.
Well we have some more of Jay's work to show you today.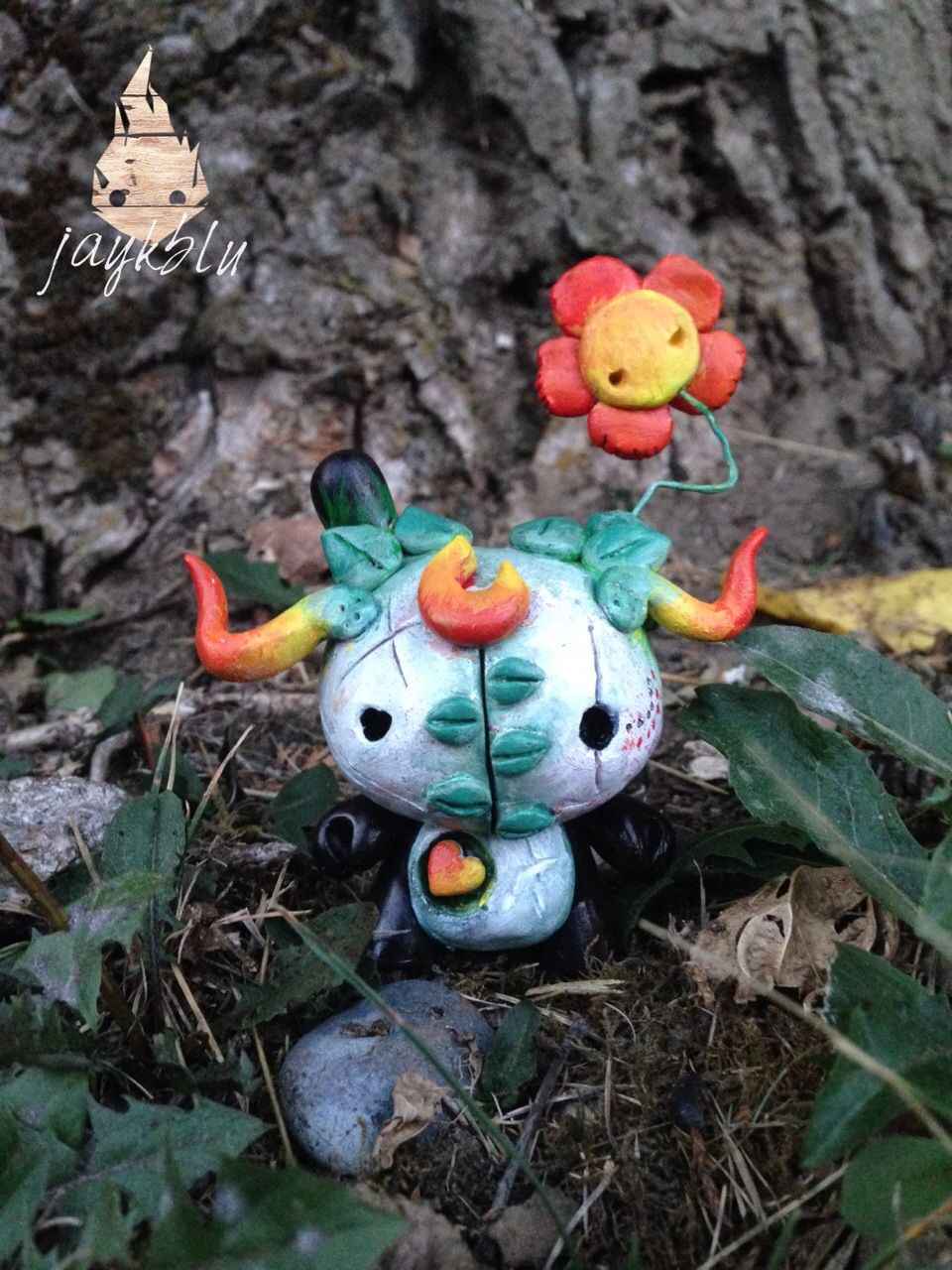 First up is this great looking custom fire grass 3″ dunny. I'm loving seeing the Jaykblu style coming into it's own and watching him grow as an artist.
This custom is sold but you can hit Jay up to talk about getting a custom of your own HERE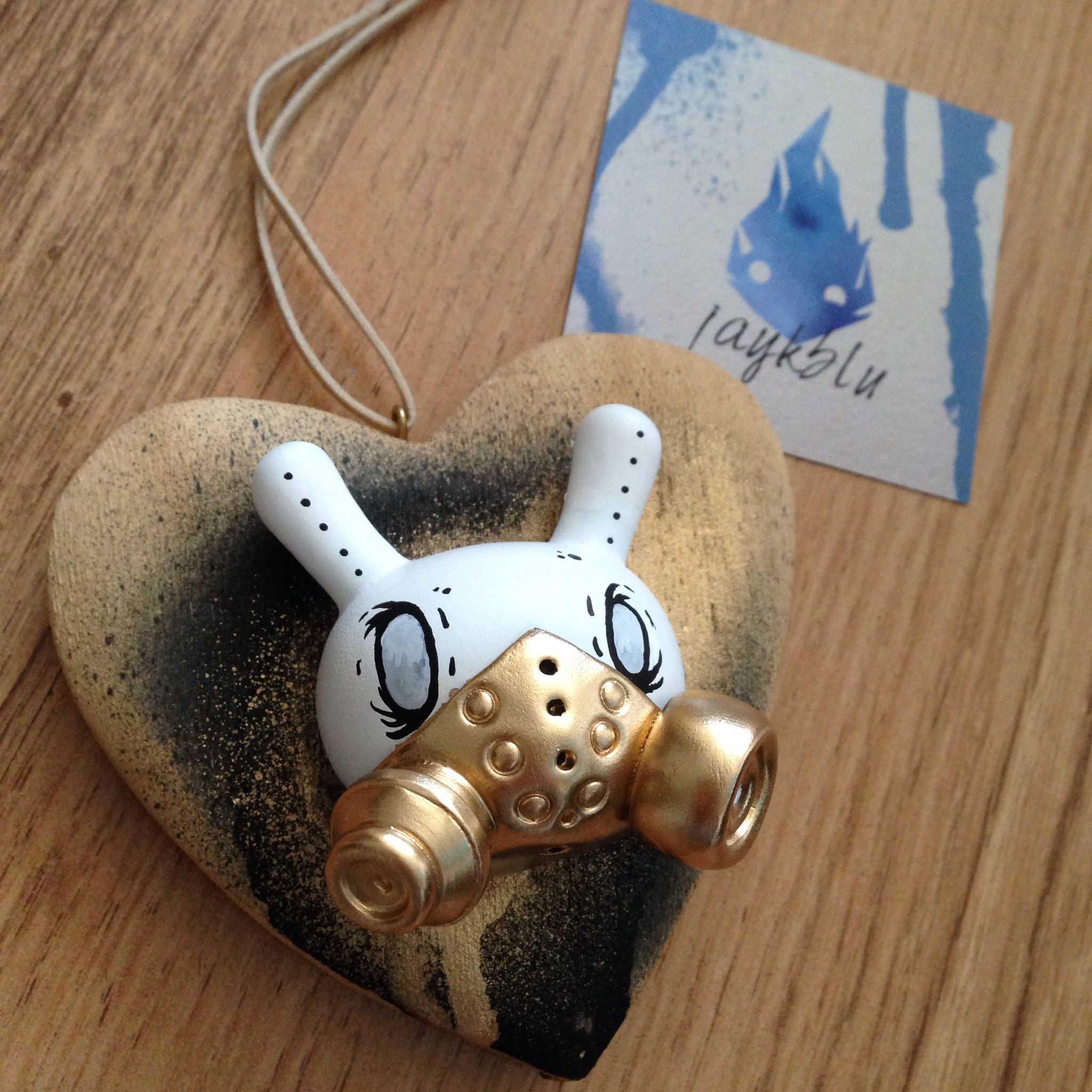 Now this next two pieces are interesting, a custom dunny head on a heart shaped hanging decoration.
They would be great hanging on a wall/window/tree, in short a nice edition to and home.
You can go grab one of these, head to http://jaykblu.bigcartel.com, each one costs £15 with free shipping.