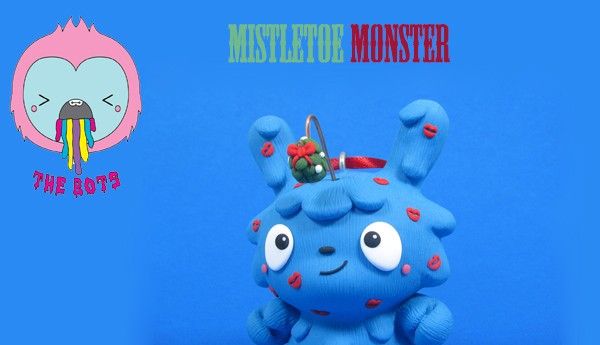 I don't know about you guys but me personally I am missing Kidrobot's yearly release of an christmas themed Dunny. This year their is no release to be seen guess the Kidrobot shakeup has begun in full swing. Fingers and toes crossed their will be a Christmas themed one for 2o15. Anyway The Bots have the answer! a cute customised Dunny by The Bots!  With a face that cute, does he really need mistletoe to help him get attention from the ladies?
This little monster is a customised Dunny completely covered and sculpted with polymer clay. He stands about 3 inches (7.6 cm) tall and hangs from a red ribbon. Limited edition of 5.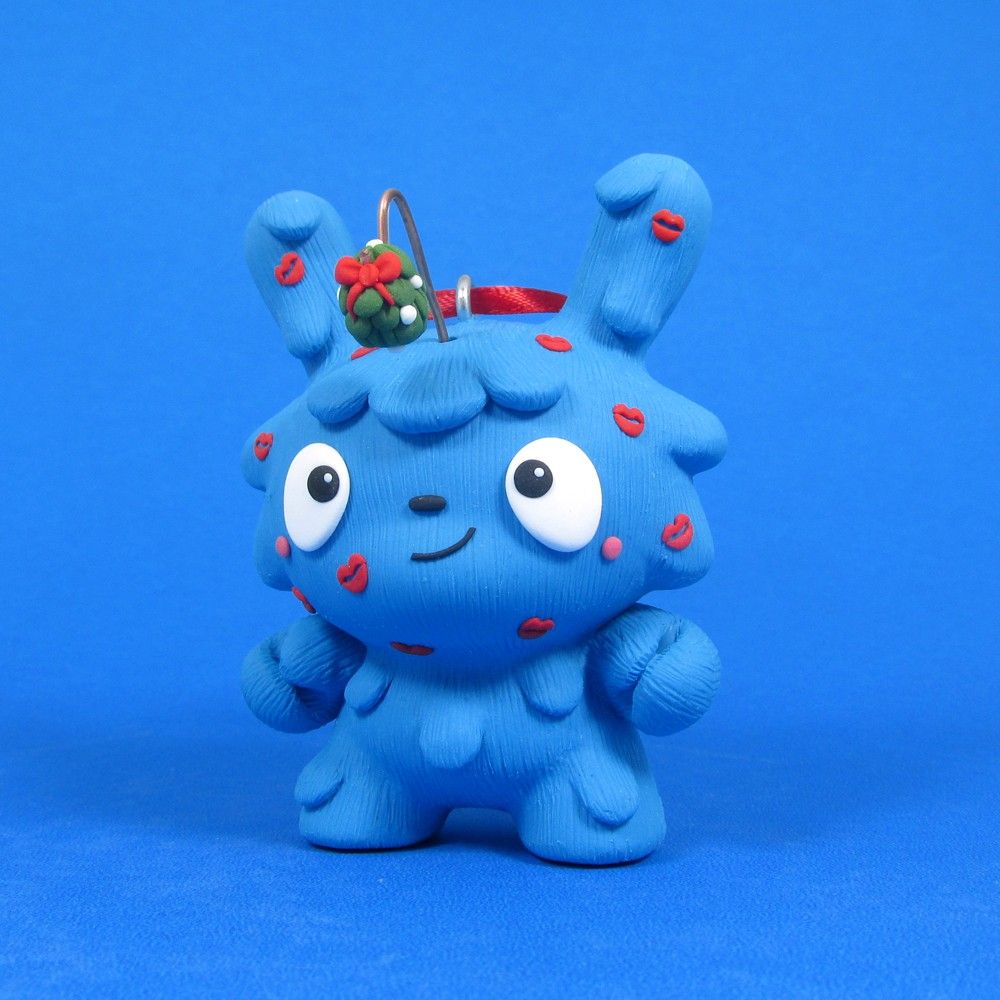 If you'd prefer your piece to not be an ornament, simply email us at [email protected] and they will leave off the hook and ribbon.
You can pick him up at http://www.jennandtonybot.bigcartel.com/
Check out The Toy Chronicle Spotlight Jenn and Tony Bot HERE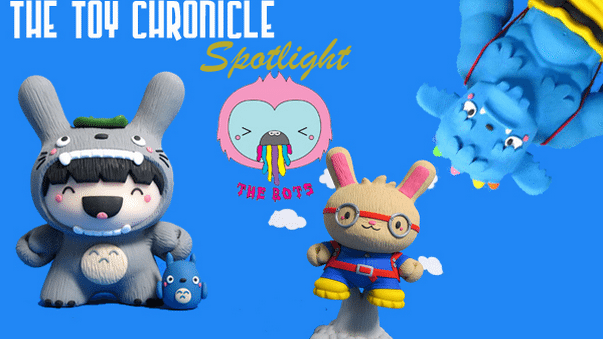 The Bots social media sites and get a custom Via