Need a badass nostalgic vinyl figure? Daniel Fleres has something up his sleeve right now. How about a Super Mario and Mega Man mashup? thats exactly what he's done. This is what needs to be done when it comes to licensed characters, a great spin on Super Mario and Mega Man. The Weathering that goes with it, well Daniel's made the chap look like he's been in the longest Super Smash Bros battle. Bet you didn't have the vision like Daniel did when you saw the original vinyl Kidrobot Mega Man right?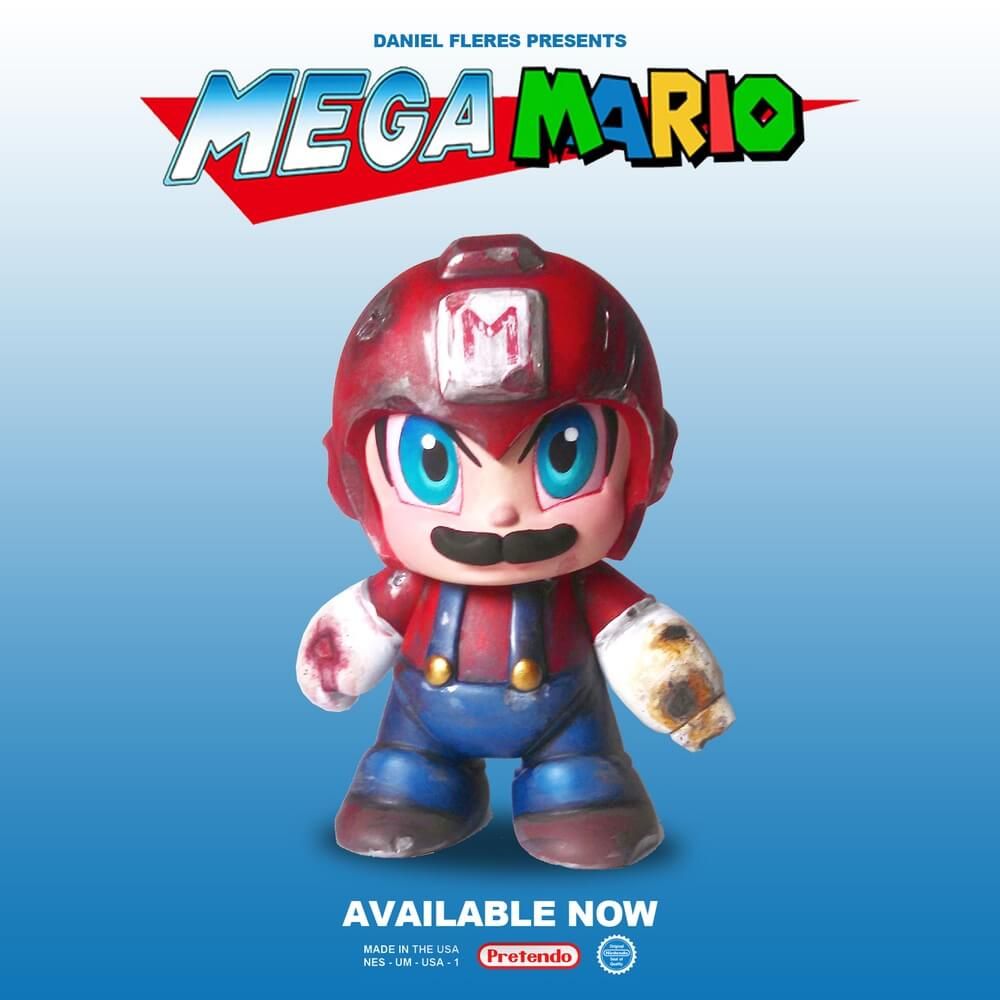 He's up for grabs right now at http://swanicorn.bigcartel.com priced at $175.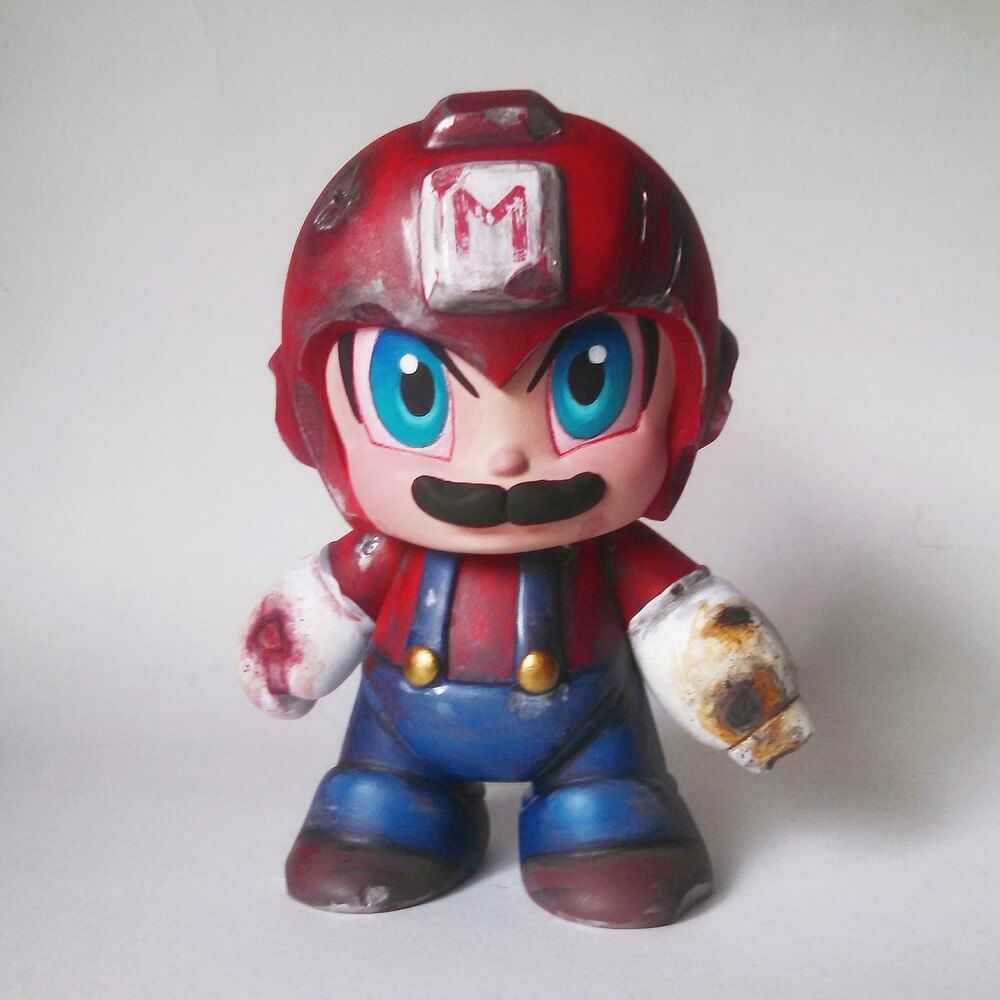 Custom 7″ Vinyl Mega Man Figure
Super Mash Bro. Series
Edition Size:1
Expect more from the coming series as Daniel states "First piece in my Super Mash Bros series!"
For more Daniel goodness head over to http://www.danielfleres.com/ Facebook ,Twitter and Instagram
Email him personally at: [email protected] to get on his commission list.
(all info and photos lifted from Daniel Fleres)