One of our favourite Designer Toy customisers of 2015 has been Tomodachi Island. Every single piece that has come from Tomodachi Island this year has been rather special. Goo-Jo is no exception. Goo-Jo is the latest custom to come out of Tomodachi Island. Using the Muttpop Tequila figure as the platform, Tomodachi has created a great steam-punkesque character –  Goo-Jo.

Goo-Jo is a commission piece, and it's going to one lucky owner. Tomodachi not only sculpted Goo-Jo, but also created all the little leather jacket too.
You should definitely spend the next five minutes of your life checking out Tomodachi Island on Facebook, Twitter, Instagram as well as the Tomodachi Island website HERE.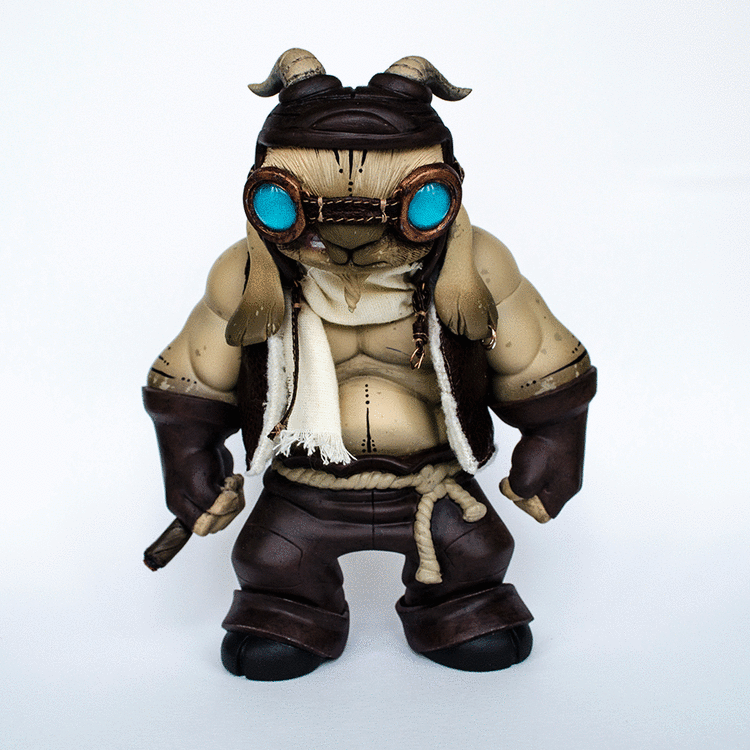 Tomodachi Island also has a Black Friday Sale ongoing, where you can get 30% off your entire order until Sunday at: http://tomodachiisland.bigcartel.com/