One of our readers (Cindy) reached out to us this week to let The Toy Chronicle know that she is selling most of her Konatsu & Max Toy collection. Whilst that sucks to hear for Cindy, this is your rare chance to grab virtually any Max Toy Negora – including many old, rare, and exclusive ones – for a decent price too.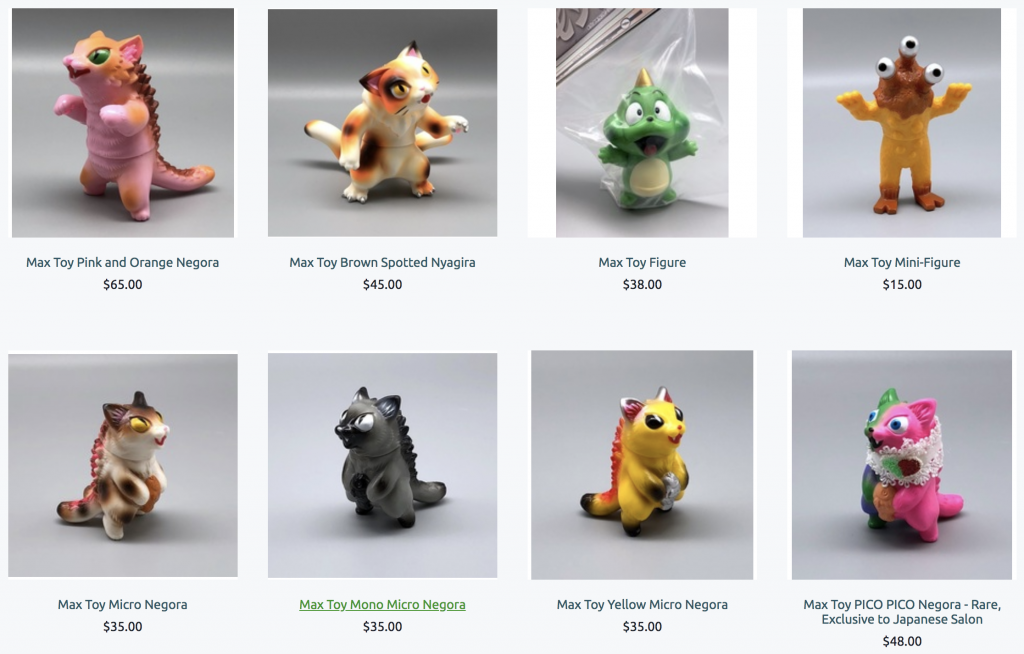 You can head on over to Cindy's personal store here: https://kaijucats.bonanza.com/ and prepare yourself for some Negora goodness. Cindy has priced them all way lower than what she paid herself to obtain them. Cindy is in the United States but will ship anywhere.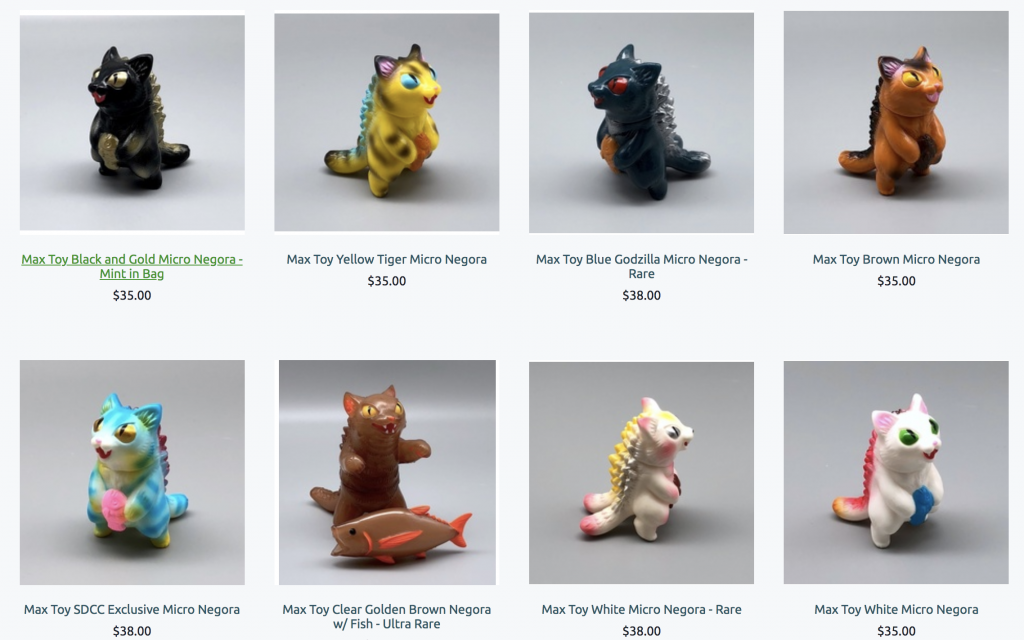 We have had a look through the 100's of items available for sale, and there are some quality, ace pieces available to purchase. All kinds of wonderful designs & colours. The collection included virtually every Max Toy and Konatsu cat ever made – Negoras, Micro Negoras, MK-III Mecha Cats, Nyagiras, Nekorons &  Shibaras.If you're a fan of Konatsu, Max Toy, Negora, Candie Bolton, Javier Jimenez etc, you're going to be in your ultimate element. Get your bank card out and splurge, you deserve it!
So that website again: https://kaijucats.bonanza.com/