Flesh on my flesh, blood on my blood! Big C has smashed out another custom King Korpse! Back in March, Big C presented to us a Reanimated version custom. Now he has just completed King Korpse #2 Rancid Meat which was originally made by James Groman & Instinctoy. MORE GORE, MORE FLESH, MORE BLOOD exactly what Big C is known for. Better paint work compared to the REANIMATED version? We personally think so.
They captured the Kong and tried to fuse his skeleton with a pearlized metal, but something went wrong.  He broke free but his condition is getting worse. Now he's just Rancid Meat.

Big C has done it again, putting his touch on the beautiful King Korpse, by James Groman and Insticntoy. He left just enough unpainted space for the original blue glow to show, and the gory details are amazing.

This piece was a private commission for the same collector who purchased the Reanimated King Korpse. This means that Big C will have both pieces on display in his booth at Five Points, before shipping them to their new home.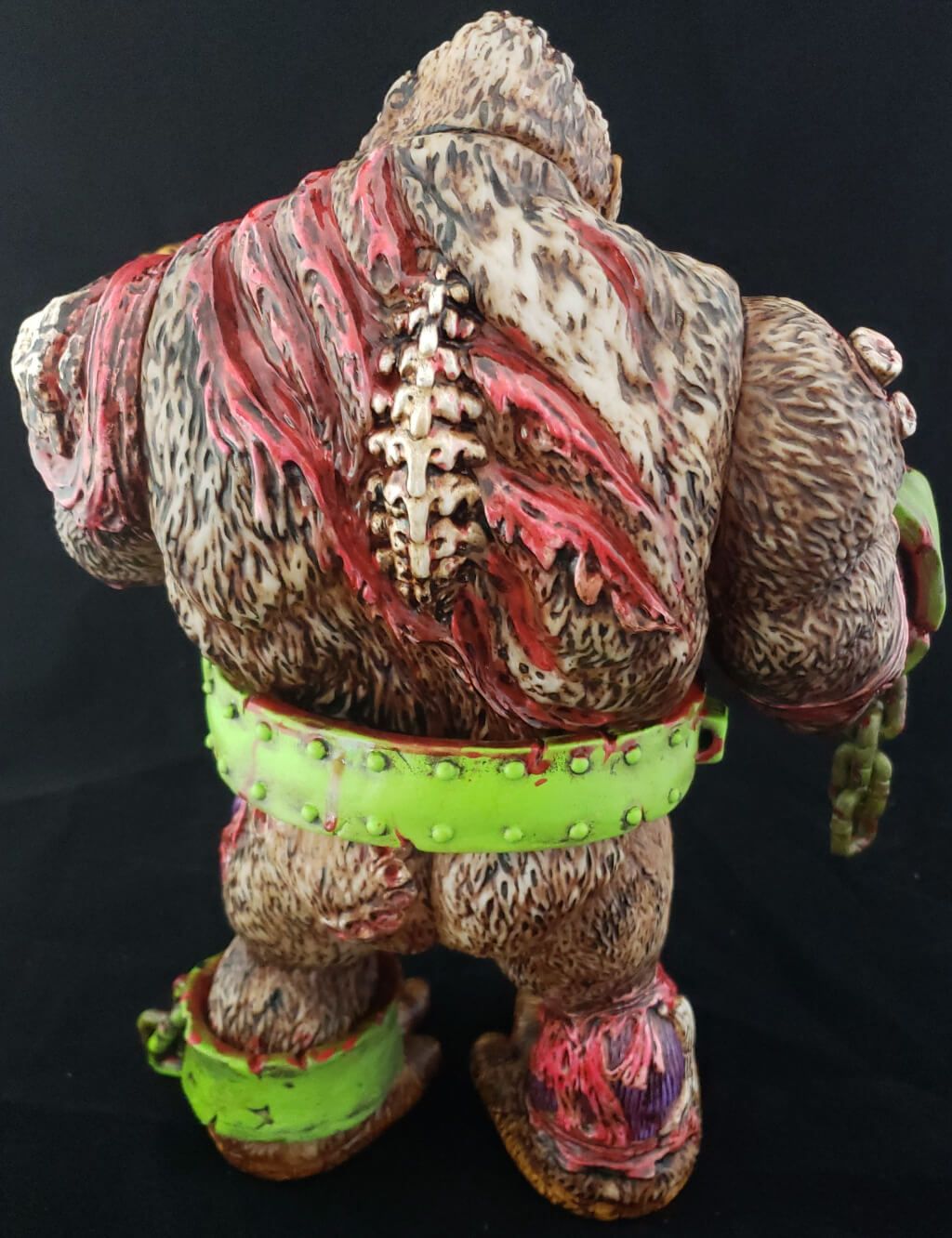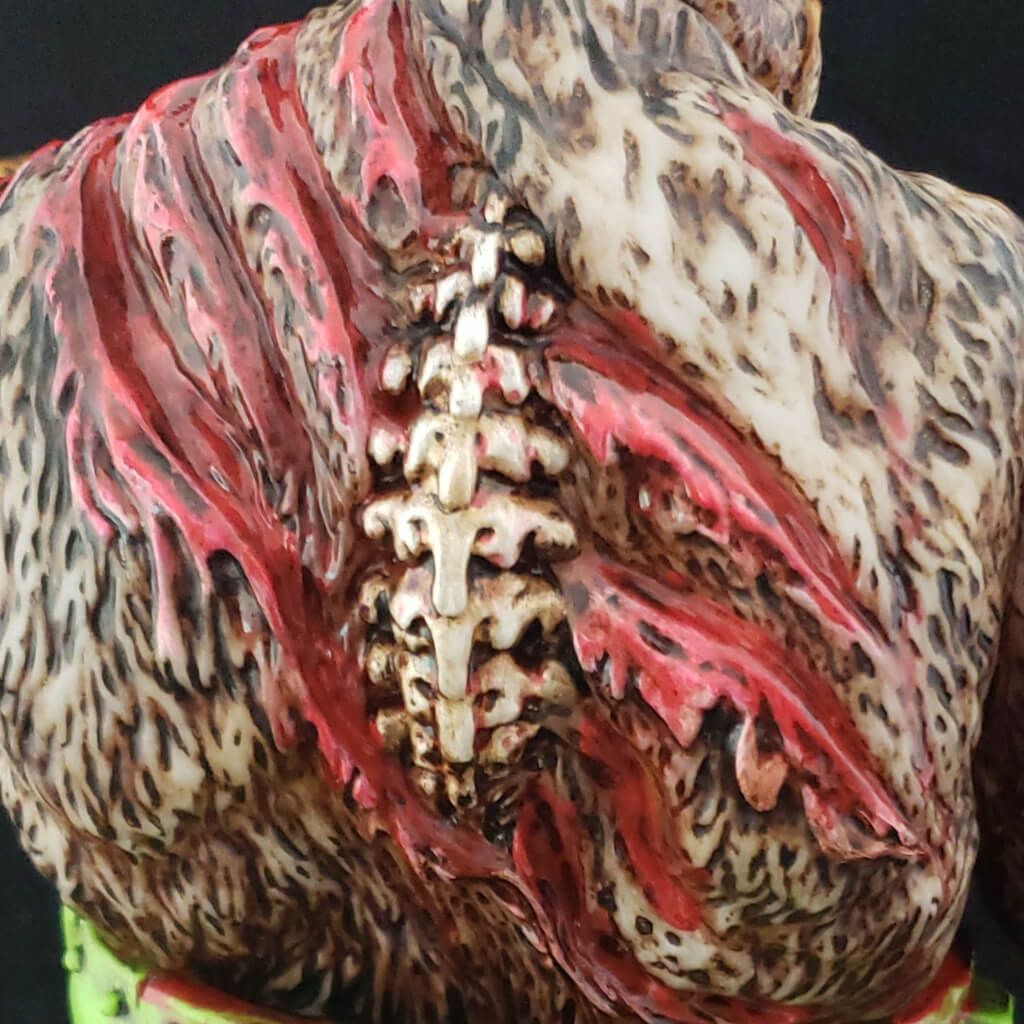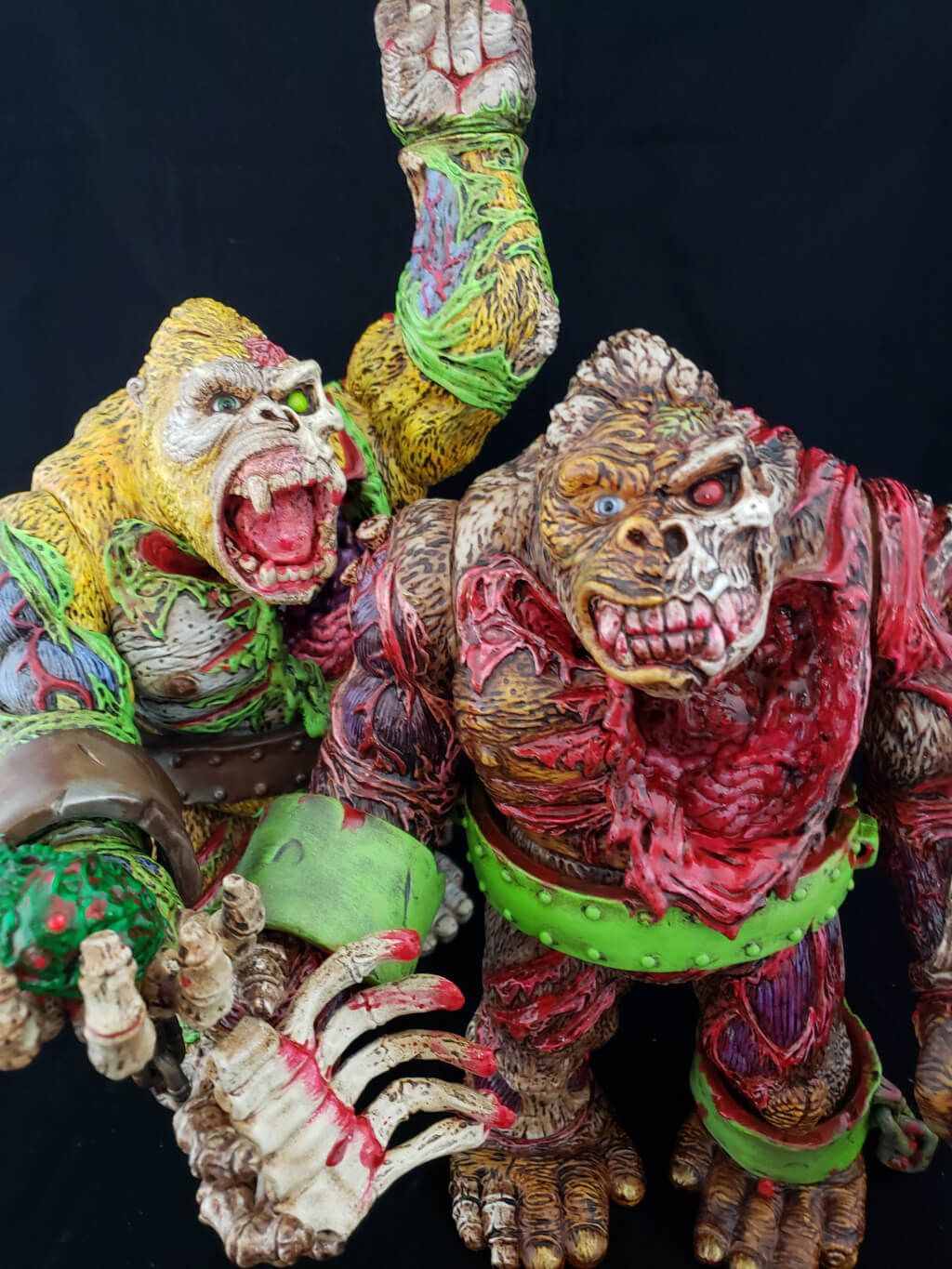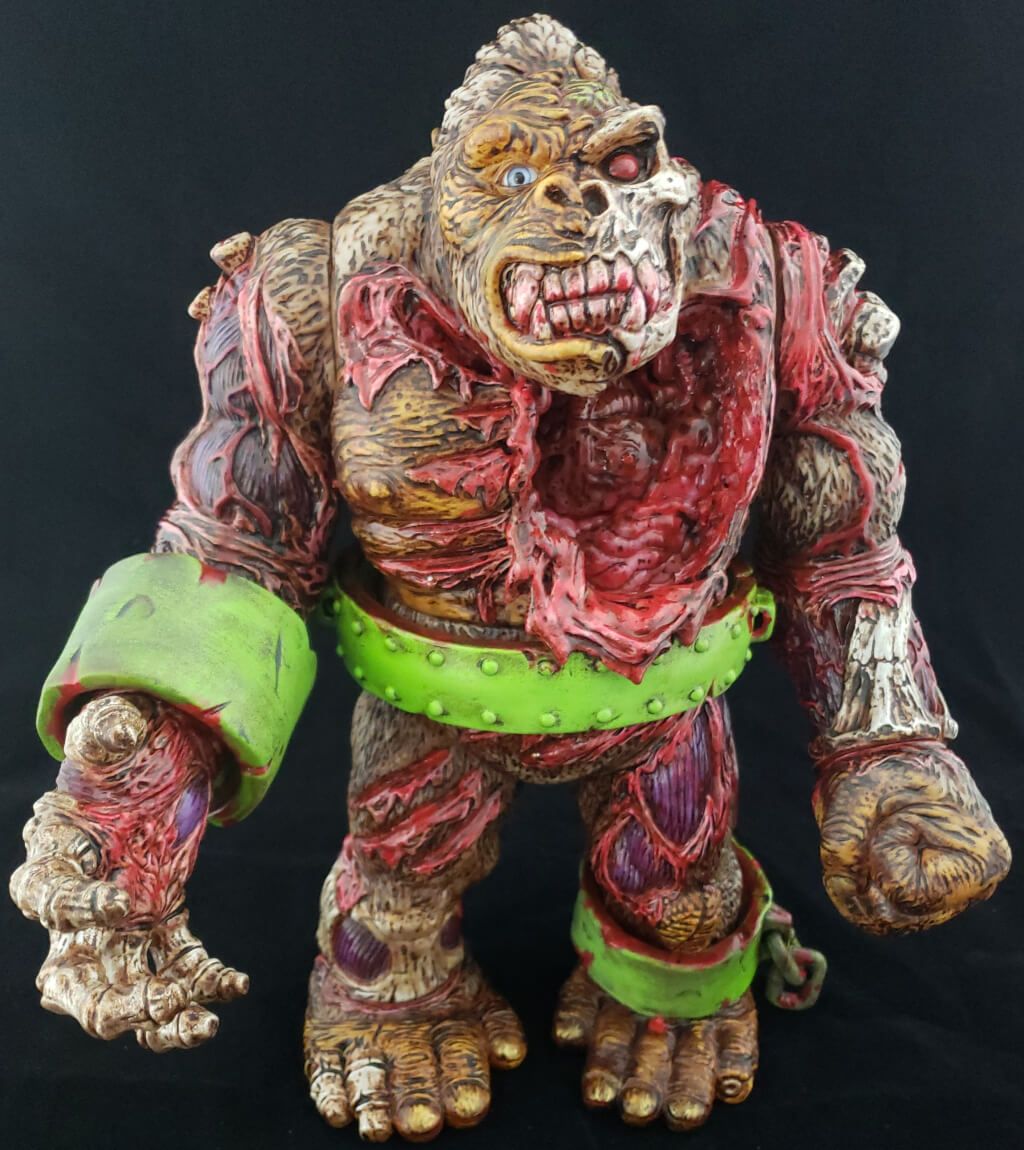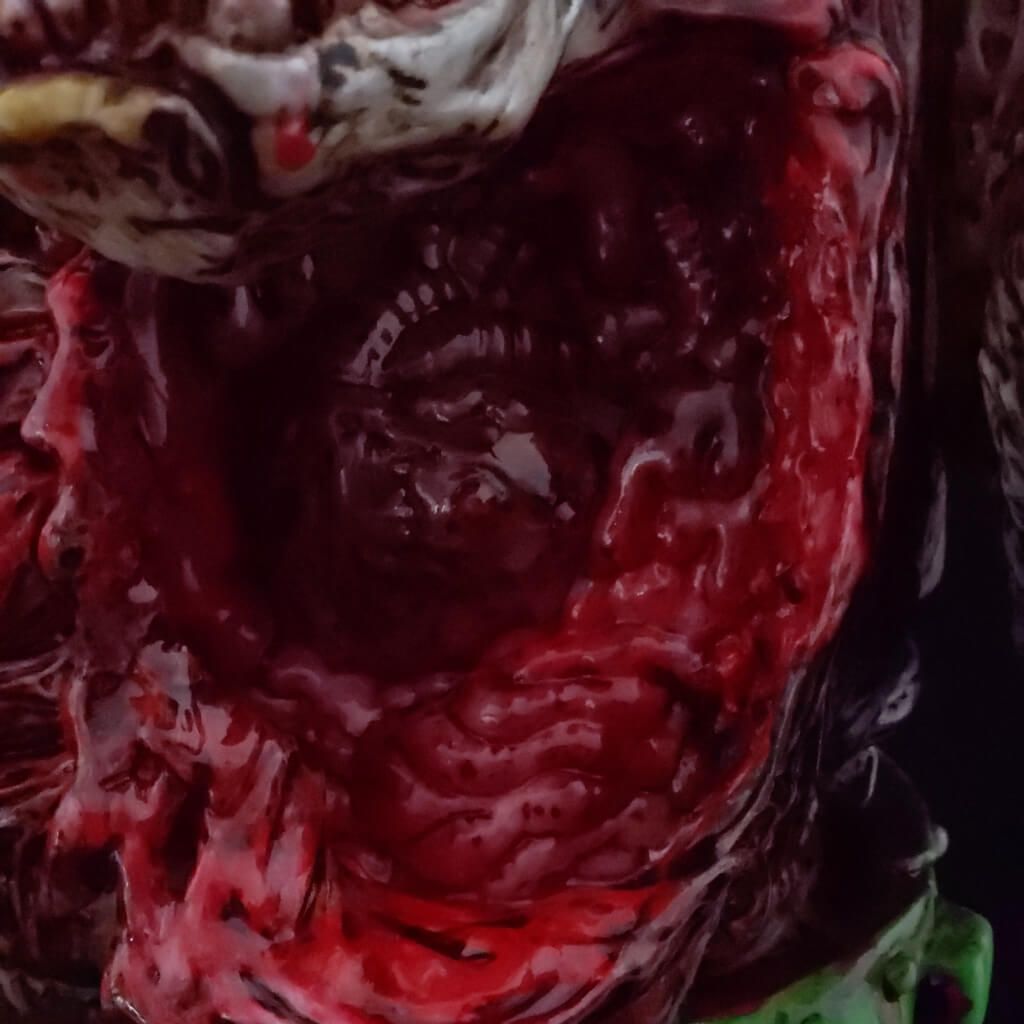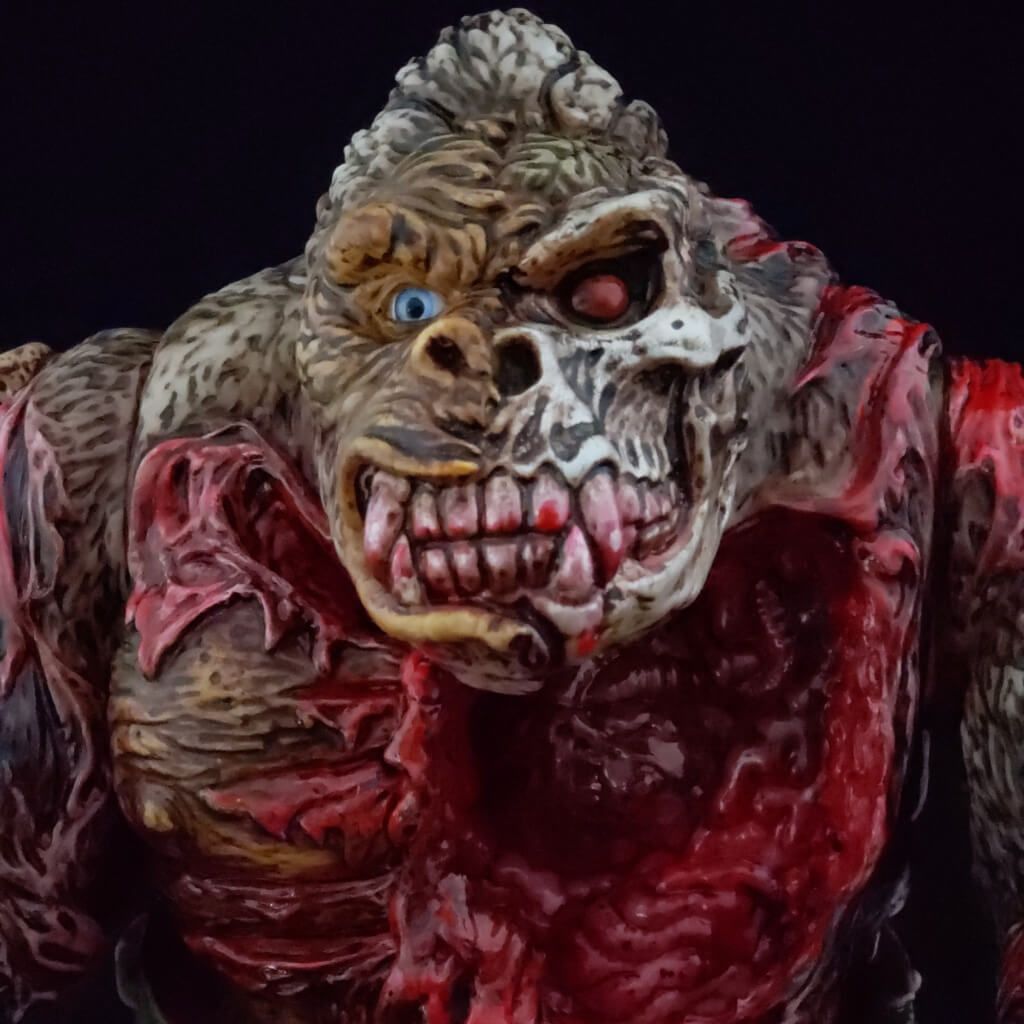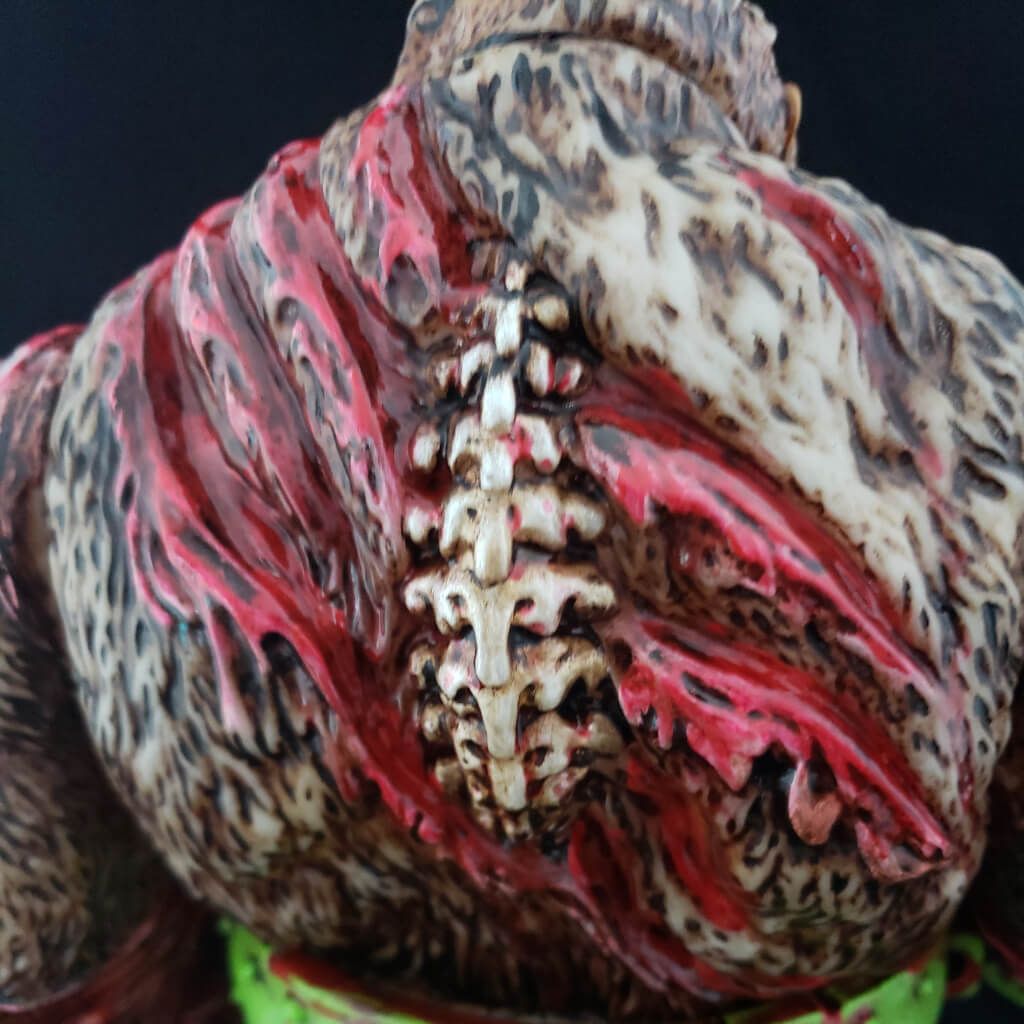 Hit up BigC if you want a commission. For inquiries/commissions [email protected]
Cop your Designer Toy news first, you should look to download our new TTC Mobile App. Designer Toy news direct to your smartphone. No dealing with social media algorithms.
It's FREE.
Big C is a visual artist, from the San Francisco Bay Area, who produces work as a painter, sculptor and illustrator.  His work has been displayed all over the world, including the de Young fine arts museum, and San Diego Comic Con.  He is influenced by his life's struggles and triumphs.  Big C loves to design toys, paint canvases and create original sculptures, but he also likes to create art out of many non-traditional objects that he sees canvases and armatures.  He has many huge projects in the works.  His work can be seen online at https://www.facebook.com/BigC.artwork and on Instagram at big_c_art As always, he would like to thank you for supporting the arts.Superpowers: binge-watching Netflix, while sculpting and painting.