God gave Rock 'n Roll to you, Dolly Oblong has customised this Kidrobot 3″ Dunny. Meet Kid Slash! Wonder if it was Saul Hudson who commissioned Dolly Oblong? Ha Kid Slash. He's the world's biggest fan (+ wannabe) of guitarist Slash. Too bad he doesn't have any talent to hit the strings.. He ends up playing Guitar Hero. So obsessively, in fact, he loses all his hair X__X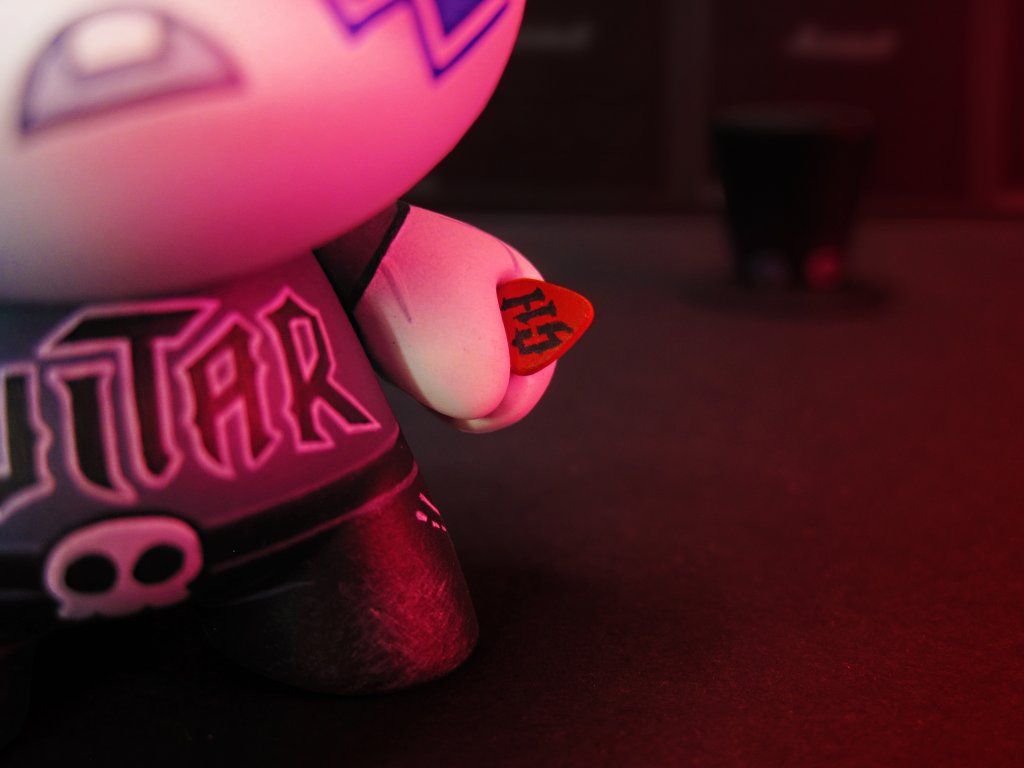 Dolly Oblong never disappoints and always it turning up when it comes to customs. How cool is that guitar! The collector is able to interchange with the hat. To this day we don't understand how Dolly Oblong can get all the lines so clean. Impressive quality all round.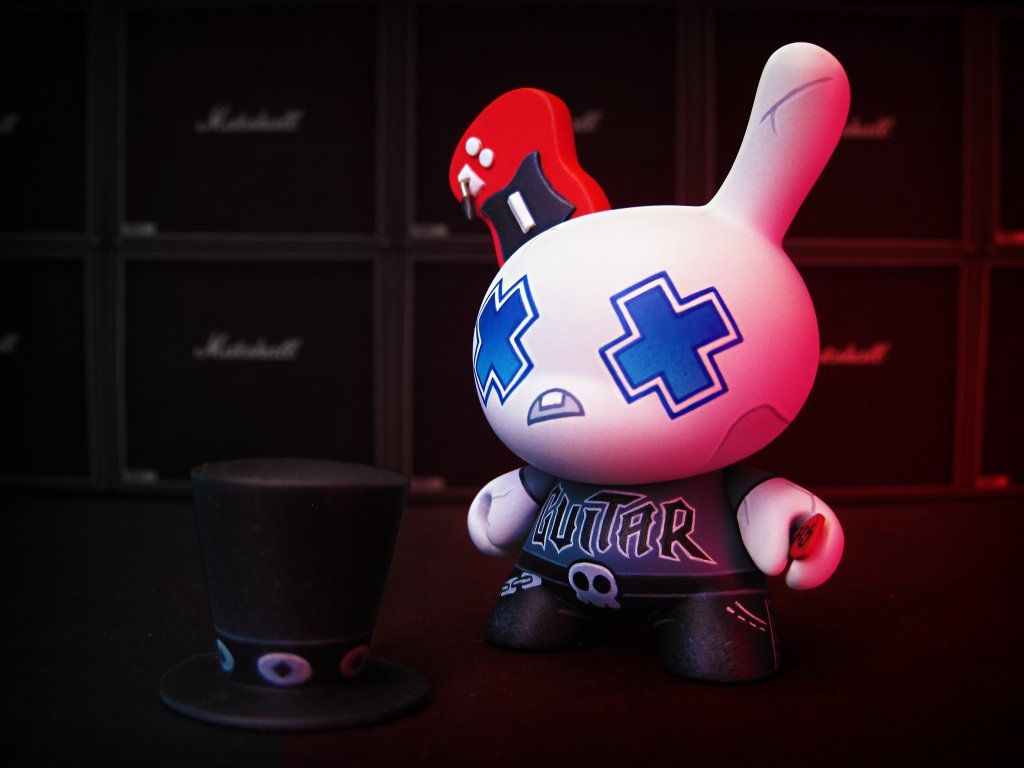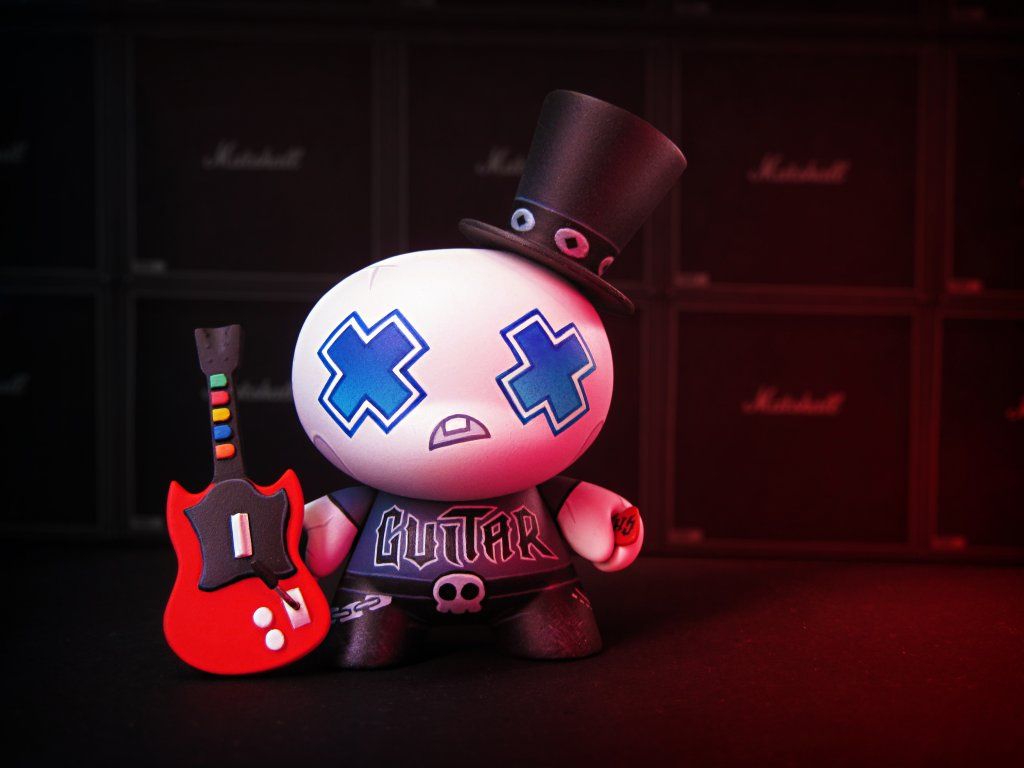 We love how Dolly Oblong takes photos of their artwork. Photography at it's best and makes our lives easier, plus it's pleasing to the eye. Artists and companies please take note, HA.
Need a Dolly Oblong fix as you whip your tears when you found out that SLASH was a commission? Dolly has joined the enamel pin game now they've just put a few designs online HERE.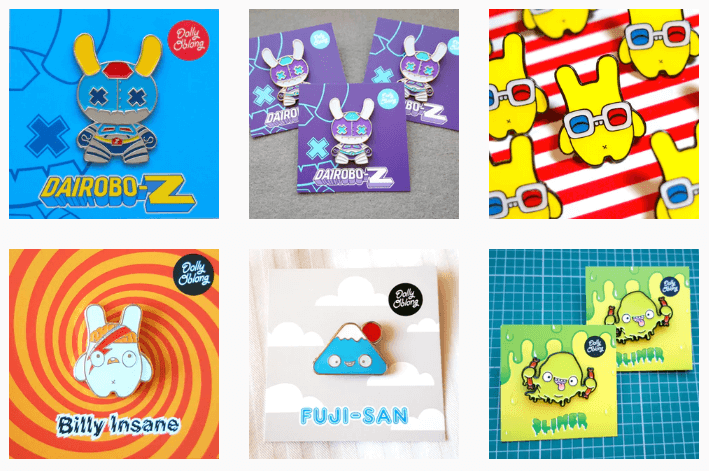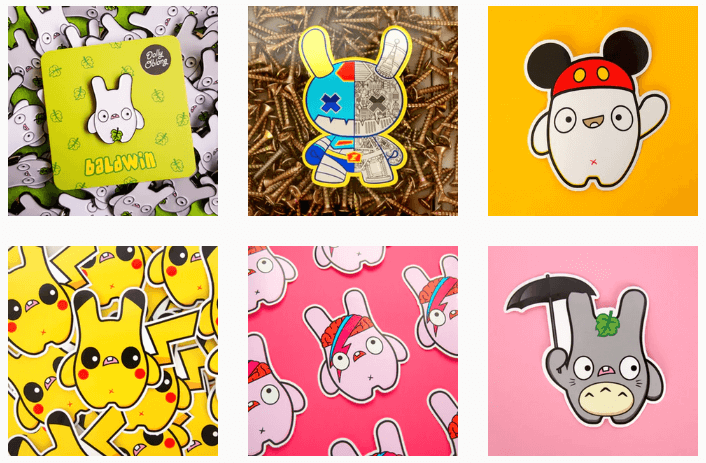 Check out our interview with Dolly Oblong studio HERE.
Follow Dolly Oblong's work Via all the social media and if you need a commission hit her up ASAP.